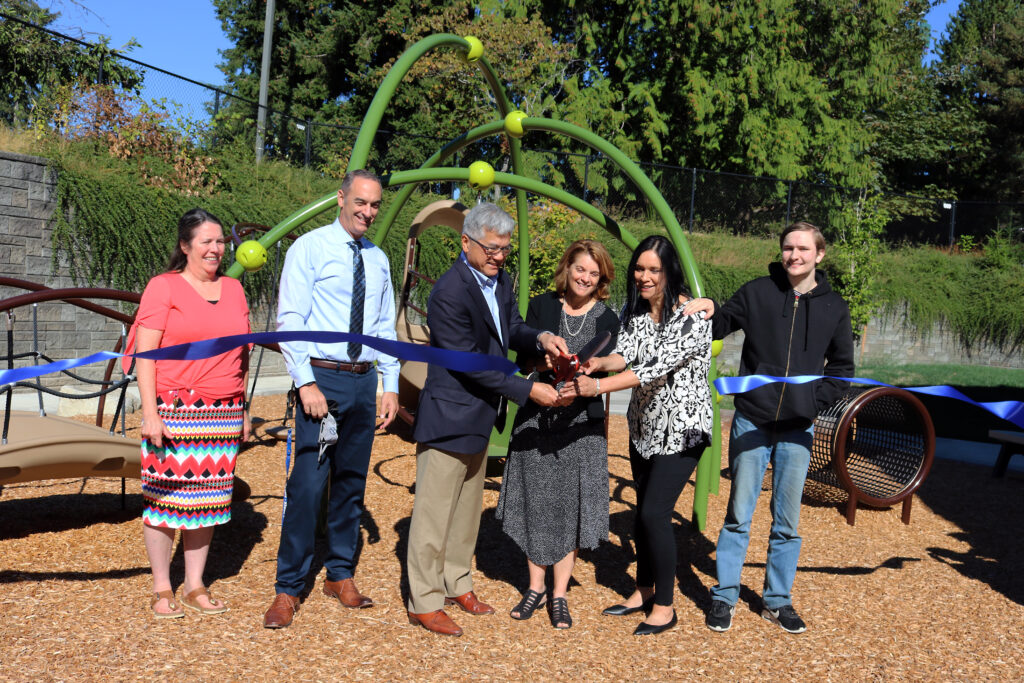 BELLEVUE, Wash. — Today, Bellevue College (BC) celebrated the renovation of the Early Learning Center's playground, a project made possible through a decades-long partnership with Costco. The renovation replaced playground equipment, enhanced landscaping, and improved drainage. It also created separate play areas for infants/toddlers and preschool children.
"Children at this stage are developing important physical, social, and learning skills that set the foundation for success," said Gary Locke, Interim President of BC. "The improved playground offers new opportunities for exploration and creativity. We deeply appreciate Costco's commitment to early learning at the ELC, which has spanned 20 years and contributed to the lives of so many families."
Sheri Flies, Costco's Vice President of Global Sustainability and Compliance, agrees, "As a corporation that is dedicated to supporting education from early learning through college, we are thrilled to be involved in this partnership with BC. On a personal level, I have family members and children of work colleagues who attended the ELC. I know the impact that it can have on children – and it is profound."
BC's Early Learning Center (ELC) offers childcare in a nurturing environment that encourages discovery, learning and development for children and their families. The program is designed for children ranging in ages three months to six years. Priority for enrollment is given to BC students, staff, and faculty as well as Costco employees. More info can be found at bellevuecollege.edu/childcare.
Last Updated November 16, 2022