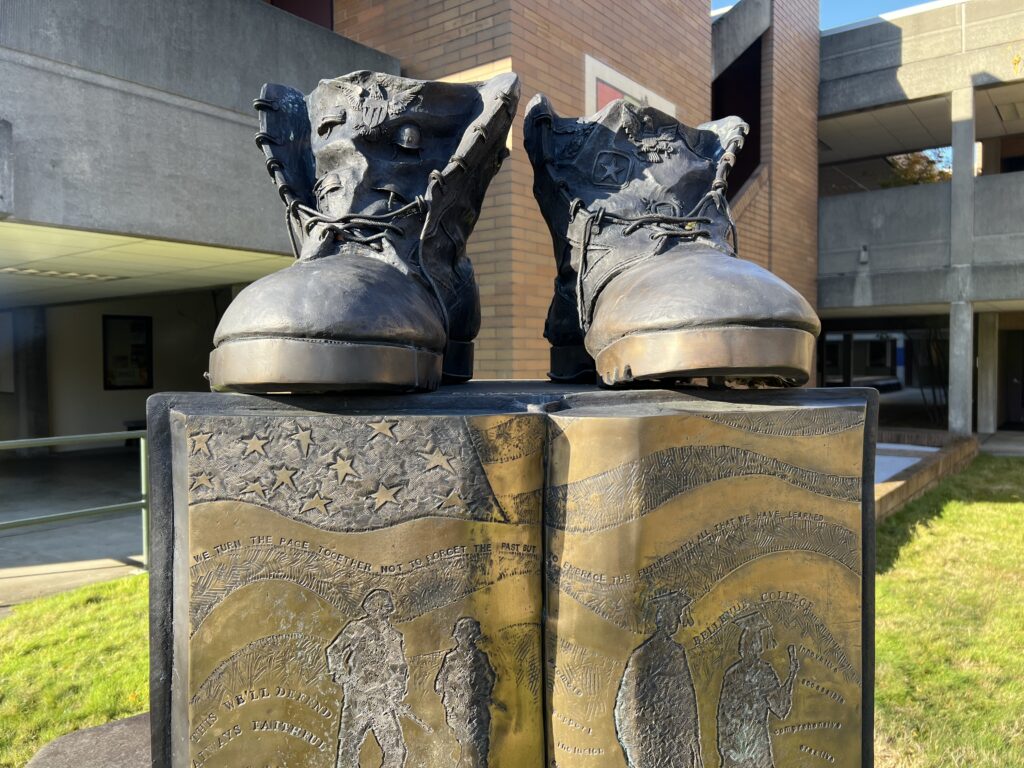 On Nov. 10, Bellevue College (BC) held Veterans Day events to honor military veterans. This was the first in-person Veterans event on campus since before the pandemic. In the morning, veteran students, staff, and faculty had the opportunity to get together and celebrate their time in the service with a breakfast. From noon to 1 p.m., BC history professor and department chair Brian Casserly spoke. The events were hosted by BC's Veterans Resource Center (VRC), which serves military-affiliated students on campus, according to VRC director James Dalton.
Dalton said their speakers usually discuss military service and Casserly's expertise includes U.S. military history, and the history of World War II. In addition, Dalton said, it was nice to bring in a member of the BC community. There was also a cake in the VRC, room U306, later that afternoon to celebrate the Marine Corps' birthday, which falls on Nov. 10.
Dalton said the VRC always tries to hold their events the day before Veterans Day (Nov. 11). This way, people can participate and then observe the holiday however they choose.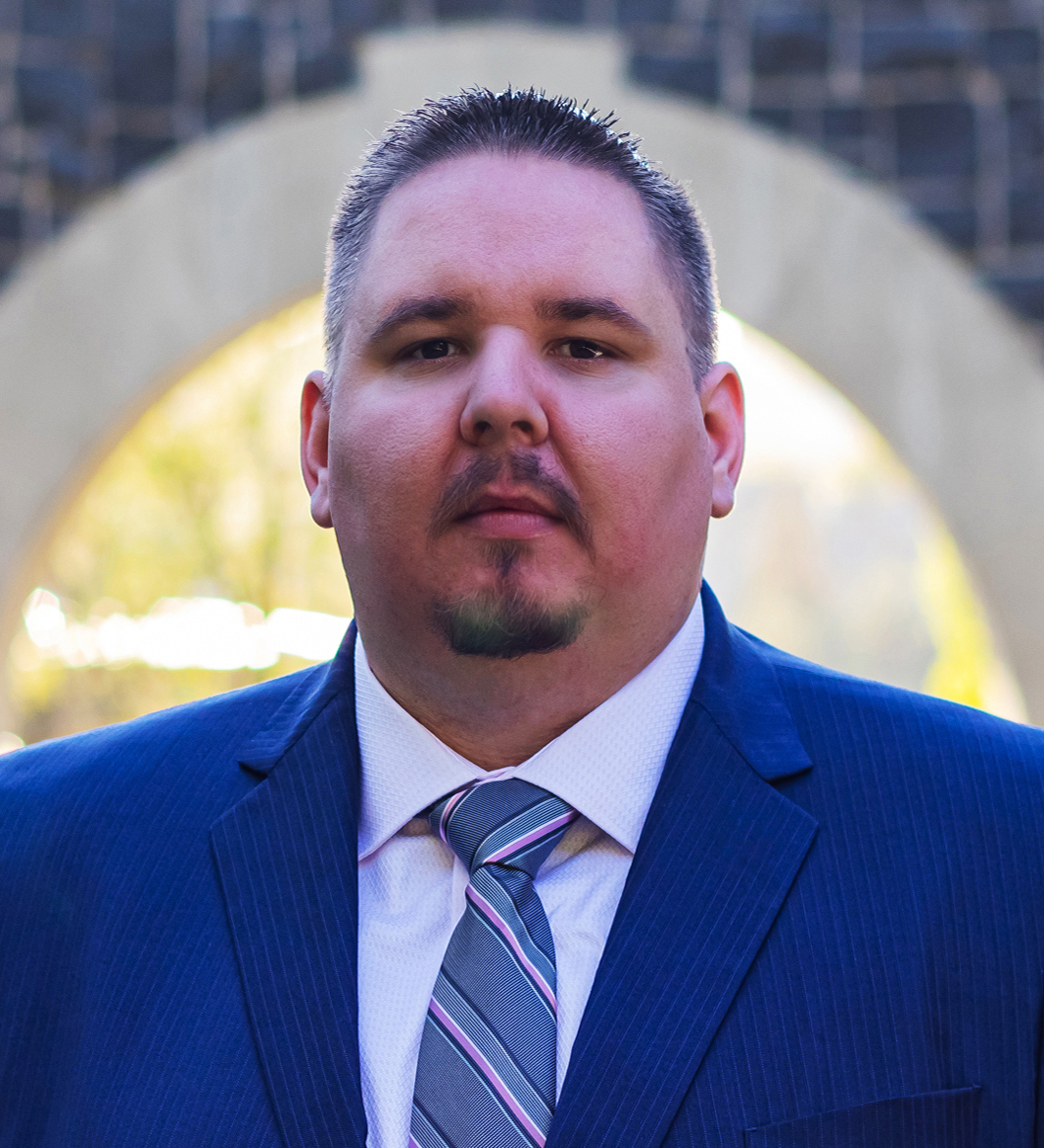 Veterans Resource Center: A one-stop shop for student-veterans
In addition to events, the VRC offers a number of in-person services for student-veterans.
"It can be very hard to transition out of the military and find a place where you can 'fit in,'" Lexi LaMaide, who is in her second year at BC, said. "However, having a designated place for student-veterans on campus is very helpful with that."
With 241 student-veterans enrolled at BC this Fall Quarter, VRC staff is available to help with military benefits processing, including the GI Bill, state waivers, and other Veterans Affairs (VA) education benefits. Joshua Kienlen, program specialist – financial aid and veterans services for the VRC, said these resources are vital to students' success.
"They provide the financial support necessary to ensure our student-veterans and their families are able to focus entirely on their college experience, without needing to worry about making ends meet," Kienlen said.
Dalton said their services are individualized to each student and they also help with career advising for civilian jobs, resume writing, and more. And if the help students need isn't in the VRC's wheelhouse, they can connect students to the right resources—whether it's other departments on campus, or veteran services throughout the state.
"We don't do everything but having the connections to the different offices really helps," Dalton said.
Helping student-veterans succeed
For Quinn Ewanchyna, 25, the assistance he received from the VRC regarding his VA benefits allowed him to fully immerse himself in his academic endeavors at BC, without outside stressors. Ewanchyna attended BC from Summer Quarter 2021 to Spring Quarter 2022 and was accepted as a transfer student at Harvard University. He attributes his success to the BC and VRC communities.
"The Veterans Resource Center cares for the veterans of Bellevue College in the same way we care for each other on the battlefield," Ewanchyna said. "I was able to surround myself in a community who upheld the finest standards of academic success."
Finally, before the center opened on campus in late 2020 (with many remote operations due to the pandemic), Kienlen said BC's veteran services were limited to financial aid and VA education benefits support. But now the VRC offers a robust array of in-person services, including a safe space where veteran students can come to study, grab free snacks and coffee, and just hang out.
While starting college or any sort of post-secondary schooling is always an adjustment, for military veterans, the adjustment is bigger. Dalton said it's easy for people leaving the military to silo themselves from others. They're usually older when they enroll (the national average is the mid-20s to early 30s), with different lived experiences from other students, and some even have families. So they're already coming onto campus not feeling a part of campus life.
LaMaide, who is the VRC's Vet Corps member (which serves BC student-veterans and their families), said the center gives her a designated place to study, do homework, and connect with her peers.
She added that the student-veteran and military family population on campus is unique. With veterans transitioning out of the military, family members of active-duty personnel, older student-veterans going back to school for new career opportunities, people come from different situations and circumstances. And the VRC is that "bridge point where they can get the help and resources that they need and earned to succeed."
---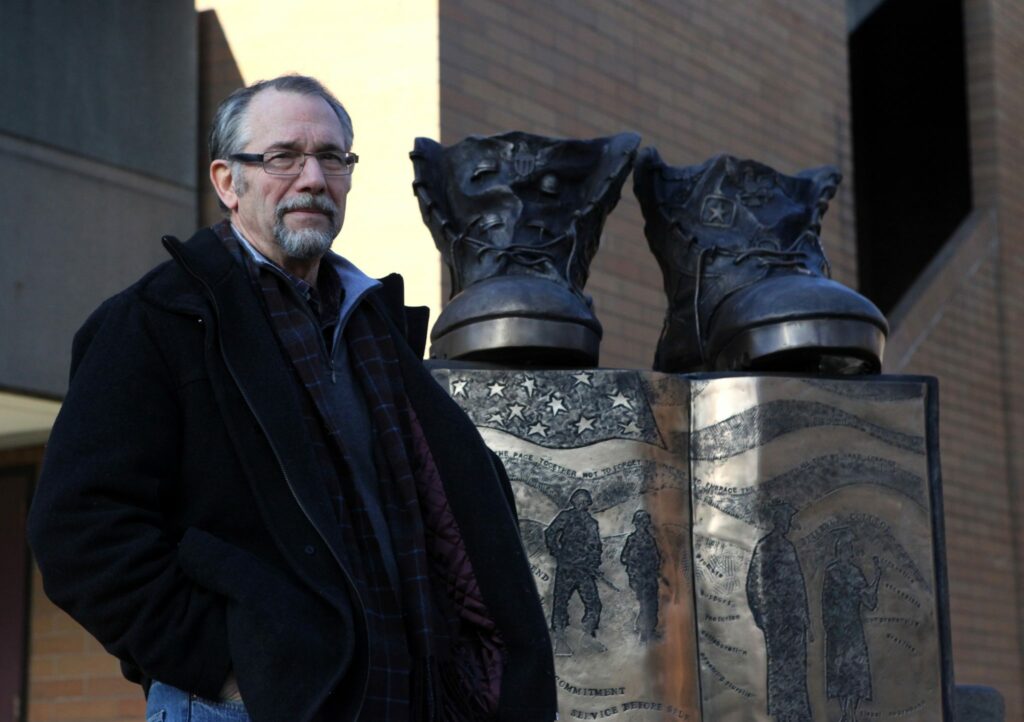 Did you know BC has a monument honoring veterans? It features a pair of boots engraved with military branch emblems among other imagery and mounted upon a slate with red, white and blue engravings of the military branches. You'll also find a script reading "We turn the page together not to forget the past but to embrace the future with all that we have learned." Learn more about it here.
Last Updated November 14, 2022