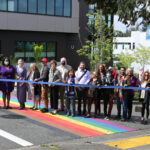 As Bellevue College (BC) continues to increase in-person classes, students, staff and faculty returning to campus may have noticed that things have gotten a bit more colorful. In November, BC installed its first rainbow crosswalk at the top of Landerholm Circle, in solidarity with the LGBTQ+ community. However not many people were on campus at ...
Read the full story!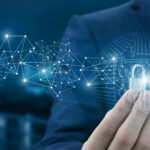 Bellevue College (BC) has announced the creation of a new Bachelor of Applied Science (BAS) in Cybersecurity. The degree meets the explicit need employers have identified for systems administrators and security analysts by providing a pathway to the baccalaureate for students with two-year technical associate degrees in IT. Cybersecurity is one of the fastest growing occupations ...
Read the full story!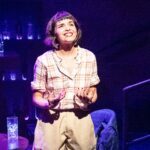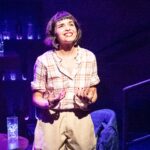 Bellevue College recently presented A Stormy Night at the Queen City Speakeasy. The musical from Tammi Doyle (director), Aimee Hong (musical director), and Jenna Spinei (choreographer) premiered on Wednesday, Mar. 2 and ran through Saturday, Mar. 5. The BC Theatre Arts event told the story of the Queen City Speakeasy, one of the hottest bars ...
Read the full story!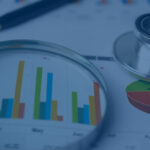 A Bachelor's in Healthcare Management and Leadership Opens Doors to Increased Pay and Satisfaction The job market's hot, but where is it hottest? Where do average salaries run over $100K? It's healthcare management. The Bureau of Labor Statistics forecasts that there will be 30% growth in the field of medical and health service managers over ...
Read the full story!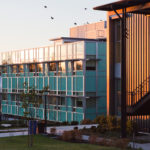 Public invited to town halls on setting college priorities Want to have a say in the future of Bellevue College (BC)? Two town halls are set to gather community input as part of the Priorities Project, an initiative launched by the college's Board of Trustees to identify the priorities and values that will guide the ...
Read the full story!
More
Last Updated March 5, 2021