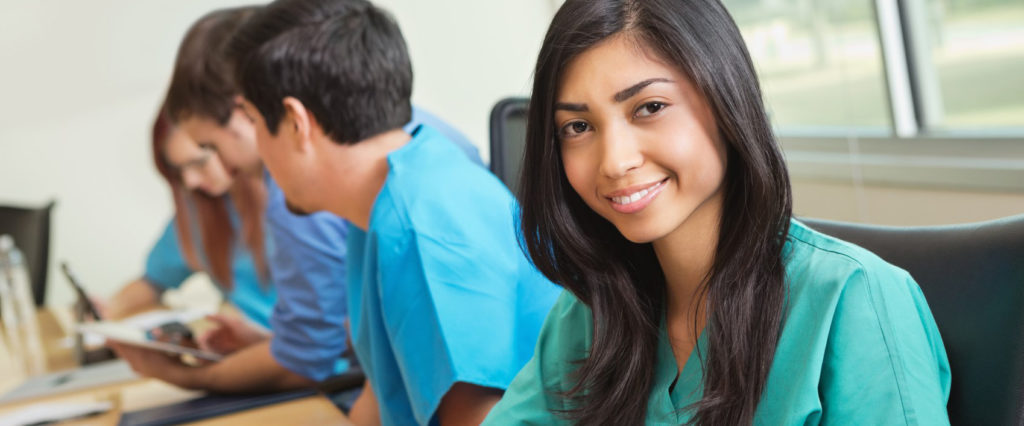 This program prepares graduates for beginning level clinical practice as Registered Nurses. Graduates are eligible to take the National Council Licensure Examination for Registered Nurses. The license to practice as a Registered Nurse in the state of Washington is granted by the Washington State Nursing Care Quality Assurance Commission.
Nursing education is a dynamic process of encouraging the development of competence, critical thinking and collaboration. The student/faculty relationship provides an opportunity to access educational services that support professional development and enhance personal growth. The Bellevue College Associate Degree in Nursing program is accredited by the National League for Nursing Commission for Nursing Education Accreditation (NLN CNEA). The ADN program is also approved by the Washington State Nursing Care Quality Assurance Commission.
Program Features
Technology and informatics are utilized to facilitate learning that is innovative, accessible and relevant to today's changing healthcare demands.
Global awareness, diversity and opportunities for nursing experiences abroad help build an inclusive community.
Students have the option to attend either full-time or part-time.
Degree Info & Requirements
The degree curriculum is designed so that prerequisite and general education classes are completed prior to the two years of nursing course work.
Eligibility
Applicants to the Bellevue College ADN program must meet the following admission requirements:
Completion of ADN Prerequisites with a minimum of 2.0 in each prerequisite course AND a cumulative prerequisite GPA of 3.0
A minimum score of 74% on TEAS test taken within the valid test period.
A minimum score of 4 on ACCUPLACER WritePlacer
Completion of immunizations on CPNW Clinical Passport
American Heart Association BLS/CPR Provider certification – Red Cross and other AHA certifications are NOT accepted
Certificate of completion from a NAC/CNA training program from a:

Community or technical college
or a Washington State Department of Health approved proprietary/for-profit institution
Admission to the Bellevue College ADN program is competitive. Please carefully review the ADN Program Admission Criteria for specific details on how applications are evaluated. Applicants' scores will be ranked in the following manner: 1) Total Score, 2) Science GPA, 3) TEAS score.
Nursing Licensing & Examination Eligibility
The license to practice nursing in the State of Washington is granted by the Washington State Nursing Care Quality Assurance Commission. To be eligible to write the NCLEX (the nursing licensure exam), the commission requires you to provide information about physical/mental conditions and any filed criminal charges.
How to Apply
The program is selective admission with full time lecture classes scheduled during the day and clinical hours scheduled during day and evening hours.

Last Updated February 8, 2021