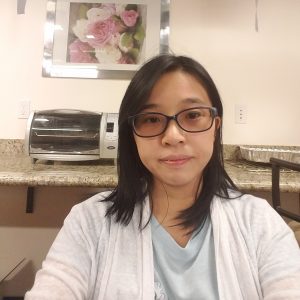 My name is Virginia, and I graduated from the OLS program in 2014. I am currently a Teacher Assistant and After-School Assistant at Lakeview Montessori where I have worked for the last 3 years. I chose to work with children because I am good and it and I really enjoy working with them.
I chose to attend OLS to learn the skills I need for my job. If I hadn't earned my degree from OLS, there is chance I might not be a teacher assistant today. Getting my degree helped me learn different kinds of skills that are important for my career. The most important skill I learned at OLS is flexibility. I have to be flexible at work because what I do can change day-today sometimes if I need to help or fill-in for different classrooms. I really like to be helpful however I can.
---
Do you have an OLS story to share? We would love to hear from you! Fill out our online story submission form to share your story.
Last Updated May 4, 2018