4th year OLS student Acacia completed her internship with the Bellevue College Foundation as the Institutional Advancement and Foundation Assistant . Here's some of her thoughts on her experience:
How does what you did or learned at your internship fit in with your career goals?
I knew that I wanted to do either office assistant or office admin as a career. However, I wanted a job that was challenging. I also didn't want a job where I had to make business phone calls. I started a job at the City of Bellevue a month before my internship and I was also nervous about too much overlap between the two jobs.
What skills that you acquired during the OLS program were useful to you at your internship?
Some of the skills that I learned that helped me at my internship were planning and time management, being a self-directed learner, and asking for help from others.
Share one story or special moment that has special meaning to you from your internship
The foundation shares its office at the college with the marketing department. At the end of winter quarter, my co-workers realized that the start date on the spring course catalog was incorrect. The catalogs got printed with spring quarter starting in February. However, the marketing team didn't have enough time or money to re-print all the catalogs. So I had to put stickers on 5,000 catalogs to correct the date. Because of me, students who need hard copies of the catalogs were able to have the correct start date on their spring catalog.
We are also pleased to share with you that following this internship Acacia has been hired by the Bellevue College Foundation as the Institutional Advancement Assistant. Way to go, Acacia!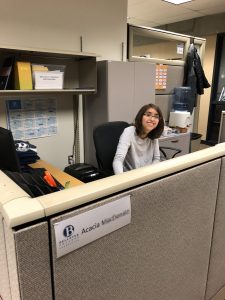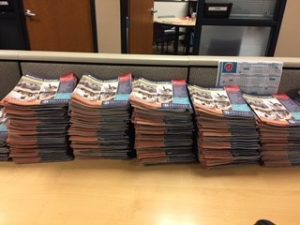 ---
---
OLS Students complete a 200-hour internship in their 4th year of our program. We partner with local businesses to provide students an internship related to their career pathway. For more information on internships in our program, please visit our Internship Page.
You can learn more about becoming an OLS Student by registering for an Information Session.
Last Updated February 19, 2019