4th year OLS Student Raha completed her internship at Bellevue College IBest and Basic and Transitional Studies as an Office Clerk and Filing Intern. She shares part of her experience below:
How does what you did or learned at your internship fit in with your career goals?
Definitely doing a lot more filing than what I was used to at my previous sites. All this filing, archiving, organization, and alphabetizing all the file folders in these drawers has made me become FILE PROFESSIONAL, and as of this date I've had more than 10 years of working in Office Settings.
What skills that you acquired during the OLS program were useful to you at your internship?
Having a business-like attitude, being on my best behavior, being the best version of myself, and, of course, dressing and acting professional are all the tools that were useful to me at my Internship.
Share one story or special moment that has special meaning to you from your internship:
The Special Moment I had that had a very special meaning to me is that I have became a Filing Queen and Professional at 25 years old.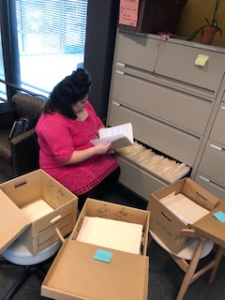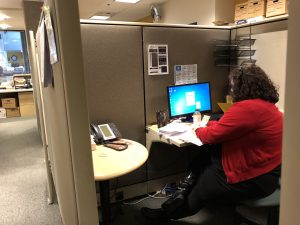 ---
OLS Students complete a 200-hour internship in their 4th year of our program. We partner with local businesses to provide students an internship related to their career pathway. For more information on internships in our program, please visit our Internship Page.
You can learn more about becoming an OLS Student by registering for an Information Session.
Last Updated July 5, 2018