4th year student Heather completed her internship with King County Parks & Recreation as a Park Ambassador. She shares part of her experience below:
How does what you did or learned at your internship fit in with your career goals?
This internship matches my career goals because its outside, and I get to work with all types of people.
What skills that you acquired during the OLS program were useful to you at your internship?
Working in groups was one of the main skills that I acquired during OLS that help proving to be useful.
Share one story or special moment that has special meaning to you from your internship.
I would say one story that will stick with me was when my crew and I had a high school group who where supposed to be helping with planting trees but instead they were on their phones, and I remember one student saying he found a whole bunch of snakes but the truth is was just at bunch of earth worms. My crew still talks about this day.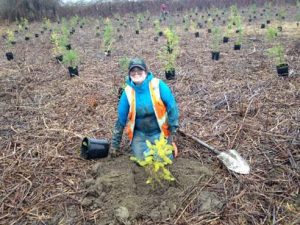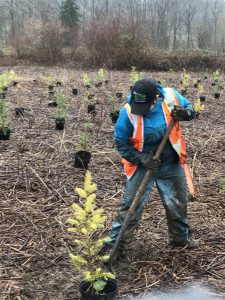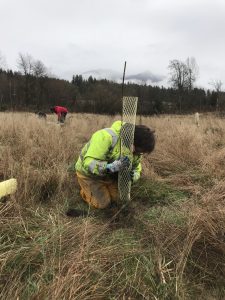 ---
---
OLS Students complete a 200-hour internship in their 4th year of our program. We partner with local businesses to provide students an internship related to their career pathway. For more information on internships in our program, please visit our Internship Page.
You can learn more about becoming an OLS Student by registering for an Information Session.
Last Updated July 25, 2018