Please join us in congratulating the students in our Critical Thinking Through Writing course for winning the Bellevue College Martin Luther King Essay Writing Contest, sponsored by the Asian Pacific Island Student Association, Black Student Union, International Student Association, El Centro Latino, LGBTQ Resource Center, Arab Culture Student Association and BC Association of Veterans.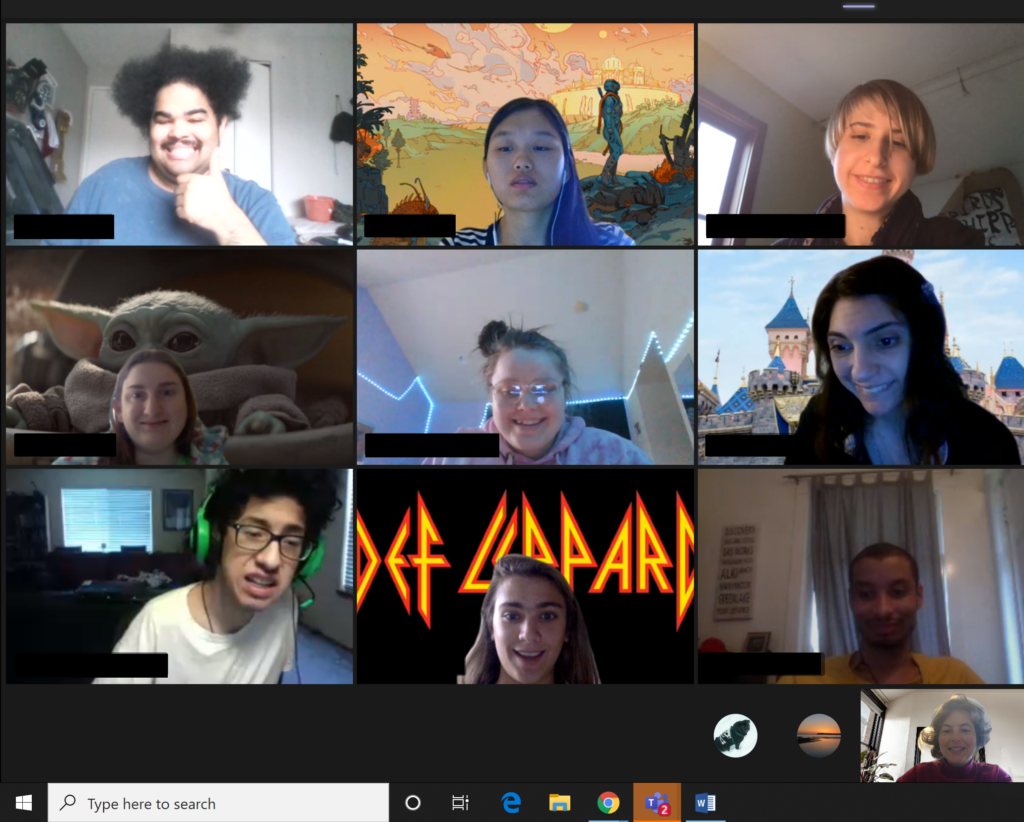 Here is what the contest asked for submissions: As a visionary leader of the civil rights movement, King fought for racial and economic justice for the oppressed. His driving forces were nonviolence, love, the importance of family and self-respect. To commemorate the life, work and legacy of Dr. Martin Luther King Jr., BC students are invited to submit an essay on any topic that celebrates the work and legacies of Dr. Martin Luther King, Jr.
Because students taking this course learn about good writing techniques and the writing process, this was a wonderful activity to engage our community, celebrate the life of MLK Jr., and practice good writing. It also gave students the opportunity to express themselves and think about why this was important for their own college. As EllaMae put it, "We can talk about how society has changed for people with disabilities. It also relates to OLS because we talk about advocates for people with disabilities and someone started OLS out of changing a program because they were passionate about a college program for people with disabilities."
Here's what some students had to say about submitting their essays:
"I learned/gained from this activity is writing a wonderful, thoughtful essay by incorporating MLK and how I felt about discrimination and wanting a peaceful beloved community. I won the prize but I told myself before submitting that even if I don't win any prize the most important thing is that what you write is thoughtful and makes the reader enjoy it." ~Nadine
"I learned that there is a lot of different people in the world and it's okay to be different. It's important to stand up for what you believe in as long as you are respectful." ~Allison
"During this activity I learned how to reflect about how change can affect other people's lives and how to write a five-paragraph essay that has a lot of details in my paragraph. I also learned how to write about experiences that I have had. For example, I wrote about how protesting Black Lives Matter affected me. It was a great opportunity for me to share what I got out of marching for people of color." EllaMae
"I had to think about how the world would be different in multiple ways; so seeing things from multiple different angles." ~Jack
"I would do this again because its important to express your thoughts and dreams to try to change the world. I thought this activity was good and fun." Allison Emery
"I liked the activity a lot I like journaling In general I do it all the time and so I thought it was fun and I loved the feedback that I got from other staff good and constructive criticism." Anastasia Smolinski.
"I would definitely do it again because I won, I'm sure everybody would want to win over, LOL" Ryan Marrow.
Congratulations to all the students on winning this essay contest! We are so proud of you for submitting your essays and for your thoughtful contributions.
---
Critical Thinking Through Writing is one of the many courses OLS Bellevue College students take to obtain their associate degree from OLS. More information about our curriculum is available on our website. To learn more about our program register for an upcoming Information Session.
Last Updated February 11, 2021