In the fourth year at OLS, students participate in a 200-hour internship with a local business. All our internships are specific to each student and their career pathway. Throughout winter and spring quarters, look for our Internship Stories on our website and social media pages.
---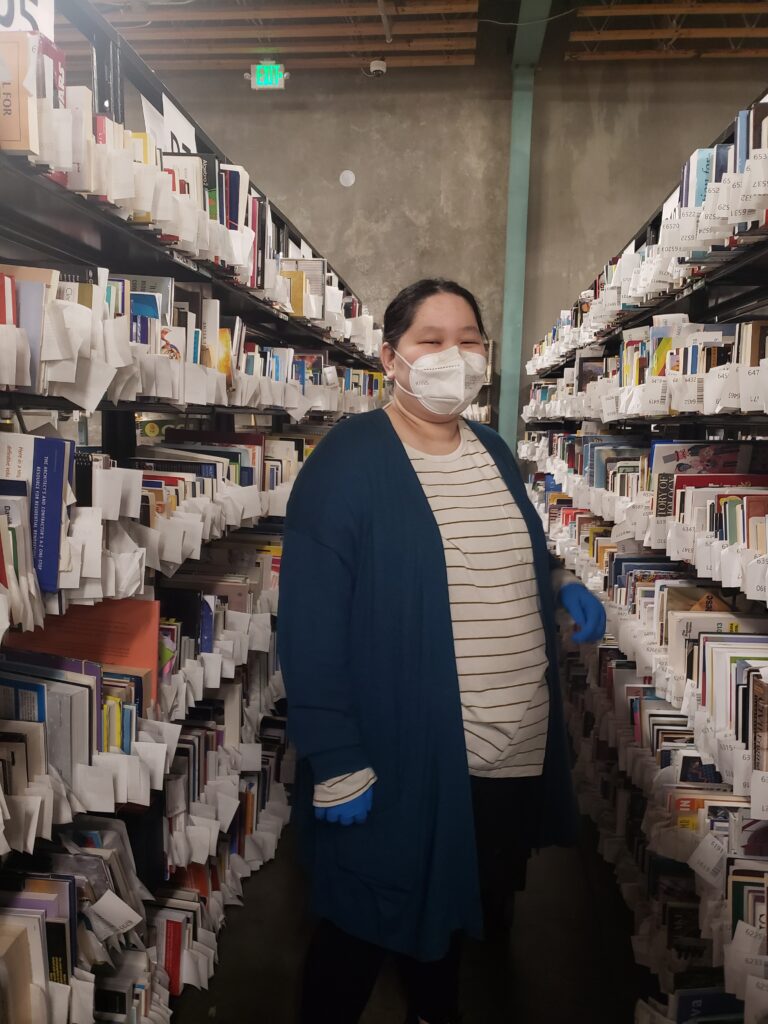 Intern: Elly
Place of Internship: Seattle Goodwill Ecommerce Books
Internship Duties: Ecommerce Intern – Picked books for shipping (consistently exceeding the quota of 100 items/hour!), scanned books using Ziffit.com (World of Books) software, and operated pallet jack and a books collecting cart to carry out duties as a Books Production Associate.
Career Pathway: Bookstore or library
"My favorite part of my internship is learning more about the workplace and the skills that I can learn when working in the workplace!"

Elly
---
About Seattle Goodwill:
Seattle Goodwill is a non-profit organization founded in 1923. We currently operate five Job Training Centers, 24 retail stores, and 30 donation sites in King, Snohomish, Skagit, Whatcom, and Kitsap County. We employ over 1,500 people in our region.
---
Occupational & Life Skills (OLS) is an associate degree program for adults with learning disabilities. In our uniquely
supportive skills-based program, students apply academic knowledge through community activities, service learning, and social experiences. Students identify a career pathway, gain marketable, workplace-ready competencies, develop better interpersonal skills, and complete an internship in alignment with their career goals.
To learn more about OLS Internships, visit our Internship and Employment page. Contact us for more information on
becoming an Internship Business Partner. Join us at an upcoming Information Session to learn more about our associate degree program.
Last Updated December 7, 2021