In the fourth year at OLS, students participate in a 200-hour internship with a local business. All our internships are specific to each student and their career pathway. Throughout winter and spring quarters, look for our Internship Stories on our website and social media pages.
---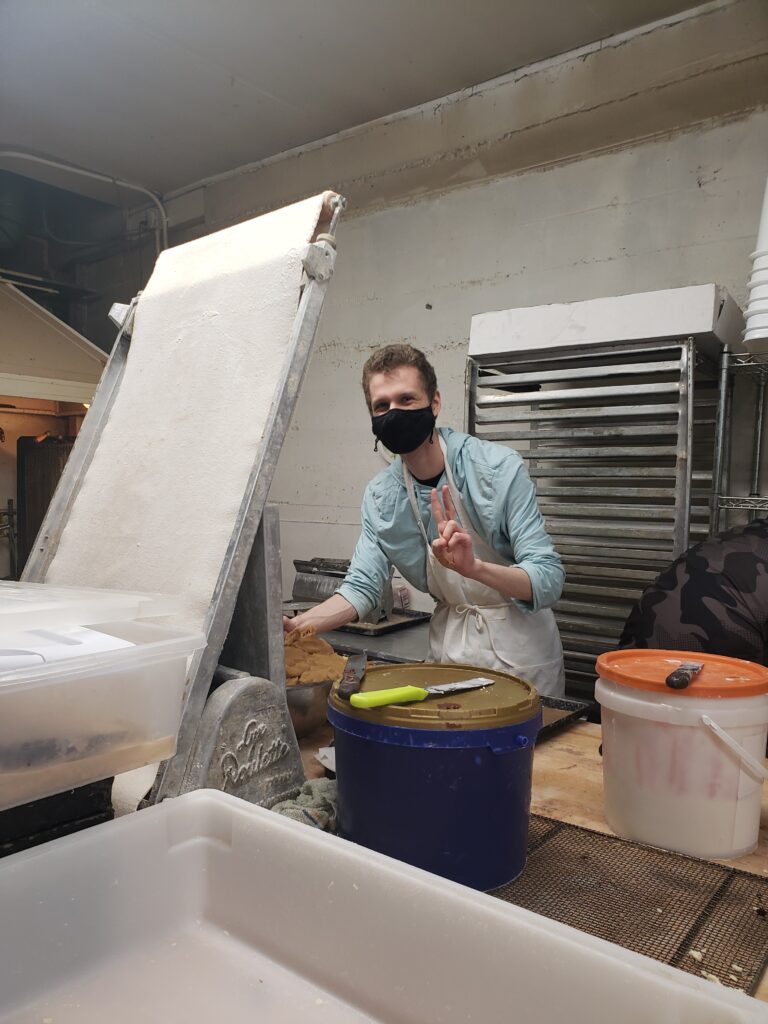 Intern: Trevor
Place of Internship: North Bend Bakery
Internship Duties: Bakers Assistant – Aided with preparing and baking apple fritters and other types of donuts, prepared and cut out cookies and quiche pans, prepared breakfast casseroles.
Career Pathway: Baker
---
About North Bend Bakery:
Located in the heart of historic downtown North Bend, North Bend Bakery has been in business for 90 years. Formerly known as Georgia's Bakery (and previously George's), our name now reflects the amazing community that has
supported us for almost a century. We pride ourselves on our continued dedication to baking time honored sweet and
savory treats, while providing a warm and inviting family atmosphere to relax and enjoy.
Open Tuesday – Sunday from 7am to 5pm.
---
Occupational & Life Skills (OLS) is an associate degree program for adults with learning disabilities. In our uniquely supportive skills-based program,
students apply academic knowledge through community activities, service learning, and social experiences. Students identify a career pathway, gain marketable, workplace-ready competencies, develop better interpersonal skills, and complete an internship in alignment with their career goals.
To learn more about OLS Internships, visit our Internship and Employment page. Contact us for more information on
becoming an Internship Business Partner. Join us at an upcoming Information Session to learn more about our associate degree program.
Last Updated May 26, 2022