OLS Bellevue College students enrolled in the Cultural Awareness course recently participated in the Bellevue College Moon Festival Contest sponsored by the Asian Pacific Islander Students Affinity Coordinator. Submissions of artwork could include poetry, short essays, art pieces, photography or crafted art. Overall, the OLS Cultural Awareness class had some creative and amazing entries.
Five Bellevue College students were selected as winners on Oct 26, and three of the winners were OLS students.
Congratulations to Julian, Matthew, and Zana for their winning entries.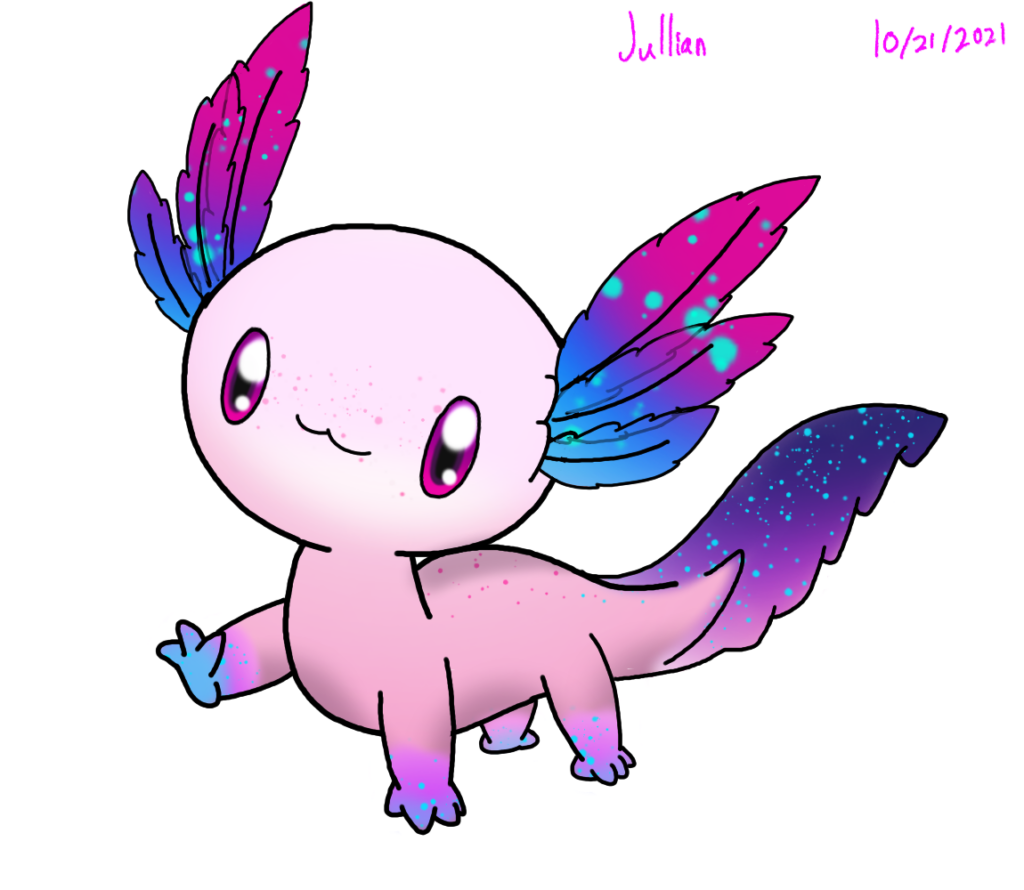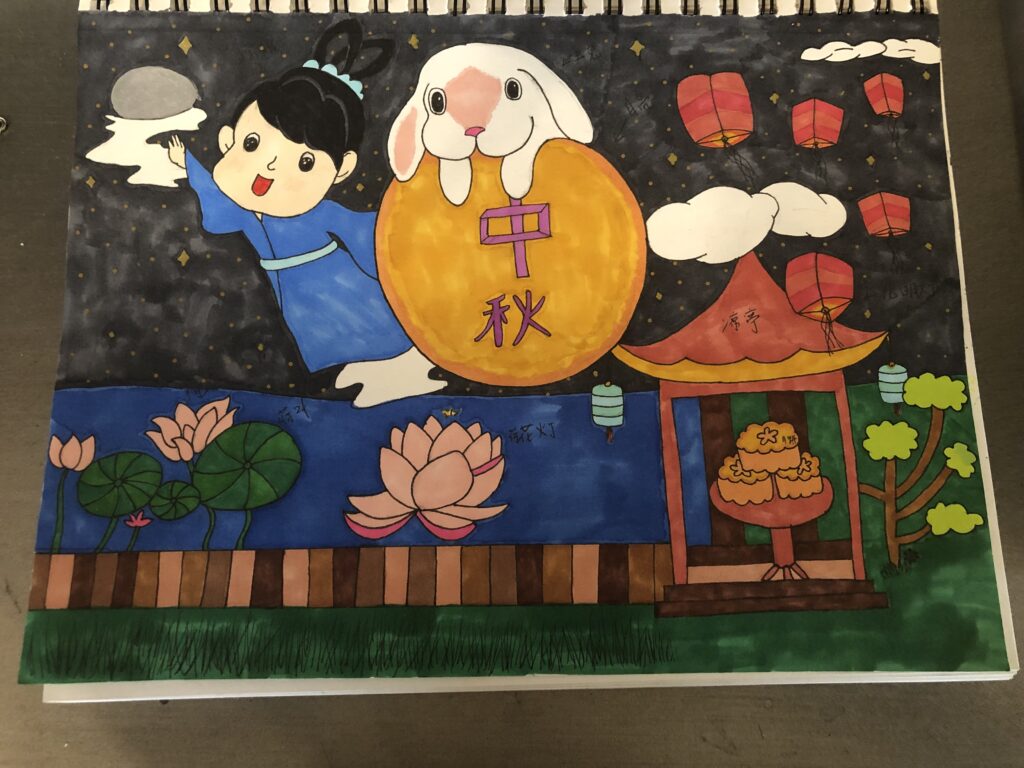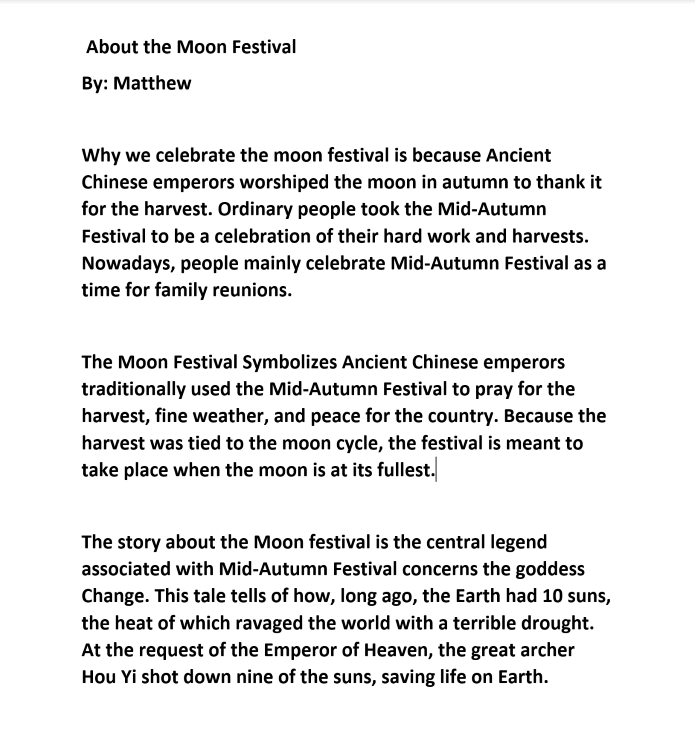 About the Moon Festival essay by Matthew
Here's a description of the Moon Axolotl, a fictional creature created by Julian:
"This creature is called the Moon Axolotl, or known as "Stellar" "space" or "star" Axolotl, these curious amphibians appear every year under a full moon, mainly during around the moon festive. These creatures are a bit similar to that of a regular Axolotl in historical times, they have a saying or a poem about these adorable creatures:
"Swim, swim, little ones, swim swim swim, may you go, watch out for the currents, watch out for the danger, swim swim swim, keep swimming, swim swim swim, till you never stop."
It is claimed once first physical contact from these exotic creatures is given courage, inner peace, and Good luck for eternity"
Congratulations to all our students for submitting such wonderful pieces to the contest!
---
About the Moon Festival:
Marking the end of the autumn harvest, the Mid-Autumn Festival (also known as the Moon Festival, Mooncake Festival, etc.) was traditionally a time to give thanks to the gods.
The Moon Festival is the second most important festival in China after the Chinese New Year but is now widely celebrated in multiple countries. It is also known by its popular association with the story of Houyi and Chang'e, a tragic couple who were forced apart as Chang'e ascended to the moon after drinking an immortality elixir. She is now seen as a beautiful deity who represents immortality and eternal love whom many worship and pray to during this festival.
---
Occupational & Life Skills (OLS) Bellevue College is an associate degree program for adults with learning disabilities.
Cultural Awareness is one of the many courses our students take to obtain their degree. More information about our curriculum is available on our website. To learn more about our program register for an upcoming Information Session.
Last Updated May 26, 2022