OLS Students who took Self-Determination in the Fall Quarter were tasked with a project researching the different resources Bellevue College has to offer. Students worked in small groups to find information about BC's programs that would be useful for OLS Students.
Each group was assigned a different program offered through Bellevue College: Student Programs, The Academic Success Center, the Disability Resource Center and the Library Media Center. The students connected with the Director of each program to ask direct questions about the resources available, as well as how to access them.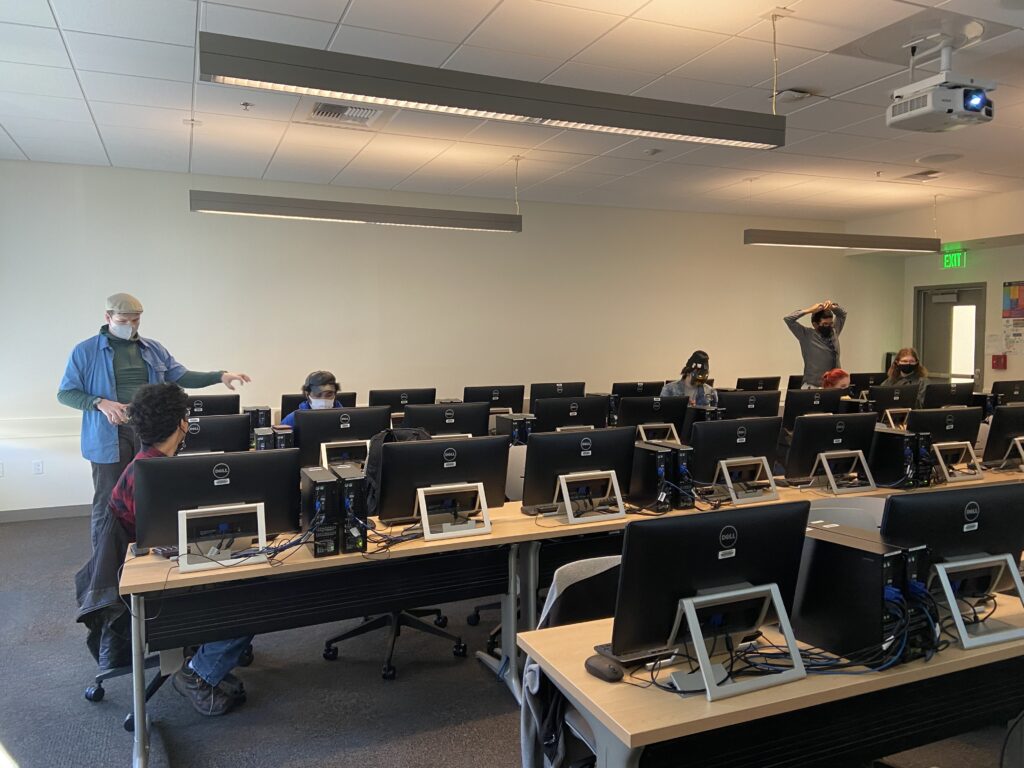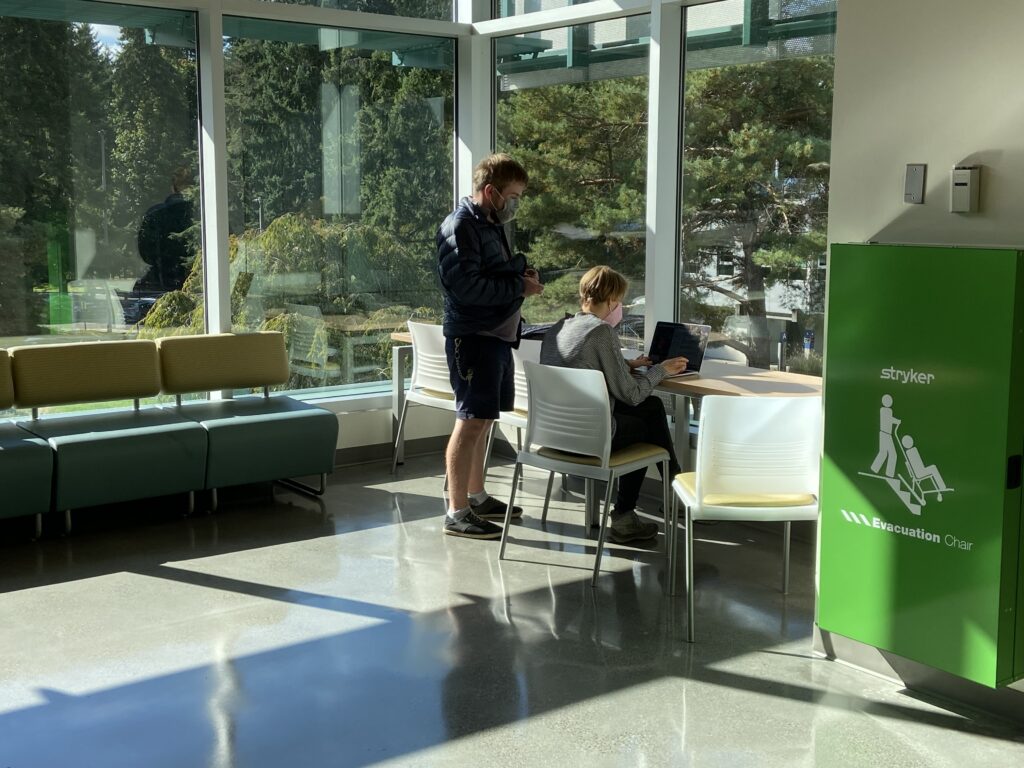 OLS students working on the project in small groups
Each group presented what they learned to the rest of the class.
The Self-Determination Students now have more tools to advocate and seek out resources to help navigate the college path more successfully.
A few of them shared they learned:
Ella Mae: "I learned what the DRC has to offer and who I need to contact for extra testing time."
Ryan: "I could access tutors from Trio if OLS Student Sucess was busy"
Franco: "The Peer to Peer is led by Student Canvas Training."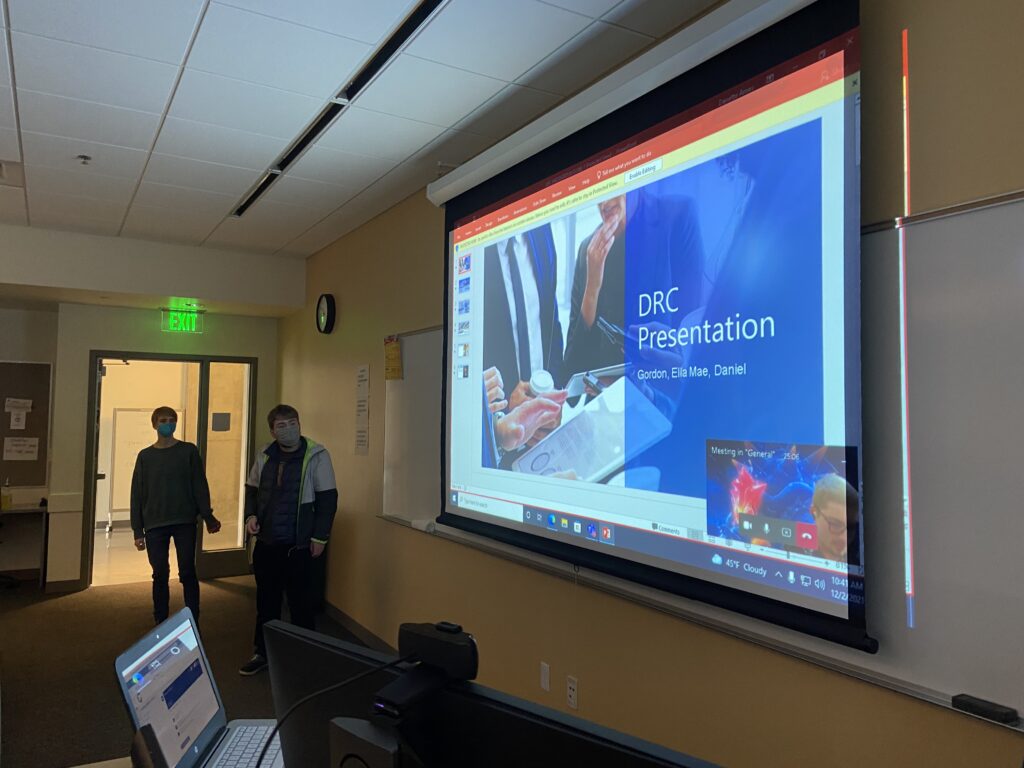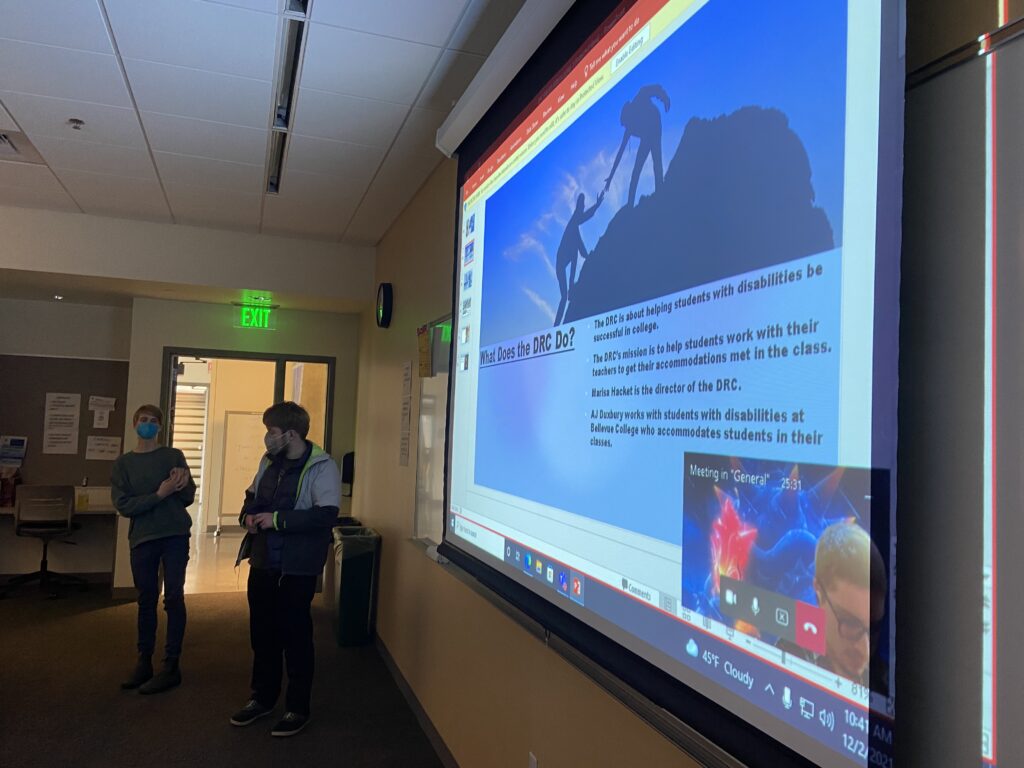 OLS students presenting in class
---
Occupational & Life Skills (OLS) Bellevue College is an associate degree program for adults with learning disabilities.
Self-Determination is one of the many courses our students take to obtain their degree. More information about our curriculum is available on our website. To learn more about our program register for an upcoming Information Session.
Last Updated May 26, 2022