Studies have shown that when we openly express our appreciation for something, we are likely to take better care of it. Third Year students in Environment and Our Community recently explored this connection between gratitude and stewardship by creating Environmental Flags of Gratitude – banners expressing what they are grateful for in their physical surroundings. They were free to use any method they wanted; the results included computer drawing apps, paints, markers or simply words.
---
Here's a poem created by Matthew:
I am grateful for the sun that gives us light
I am grateful for water that hydrates us
I am grateful for trees that give us oxygen
I am grateful for mountains for the wonderful views
I am grateful for Farmland that helps grow fresh food
I am grateful for animals that we make food out of
I am grateful for planet earth because without the world we live on none of us would be here or even alive.
---
Here is a sampling of their original artwork.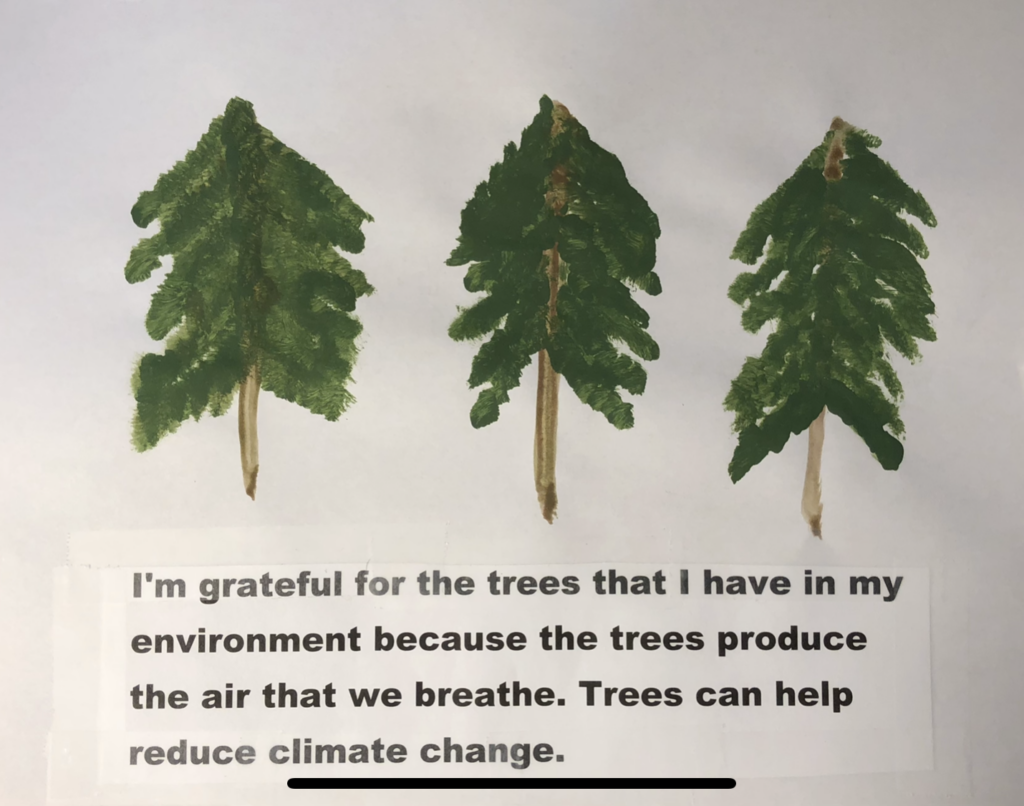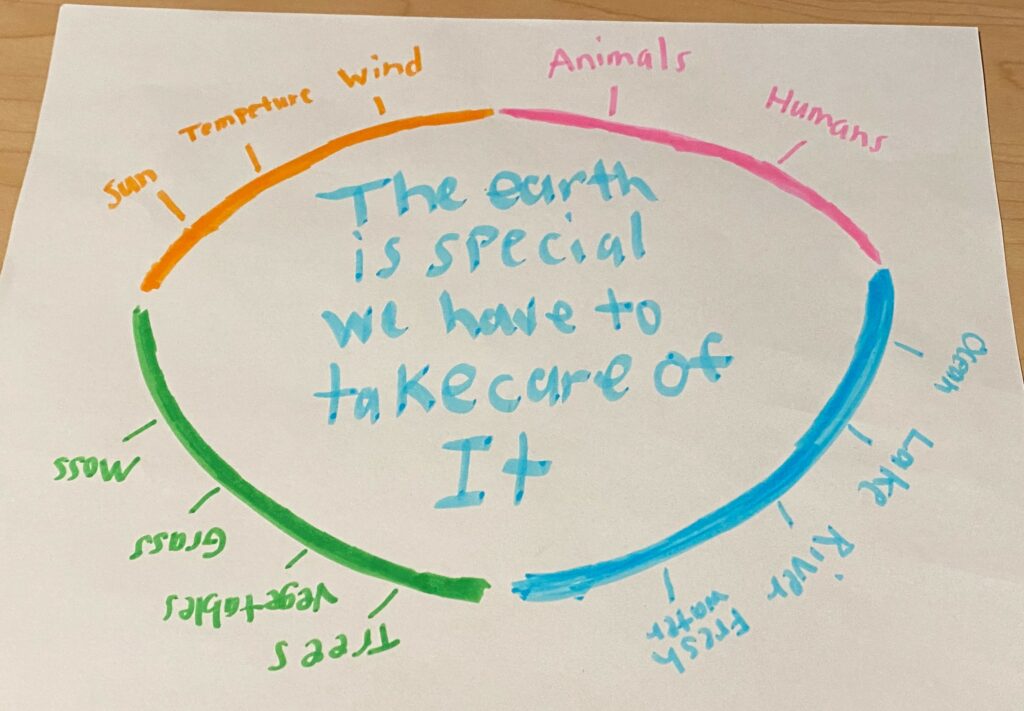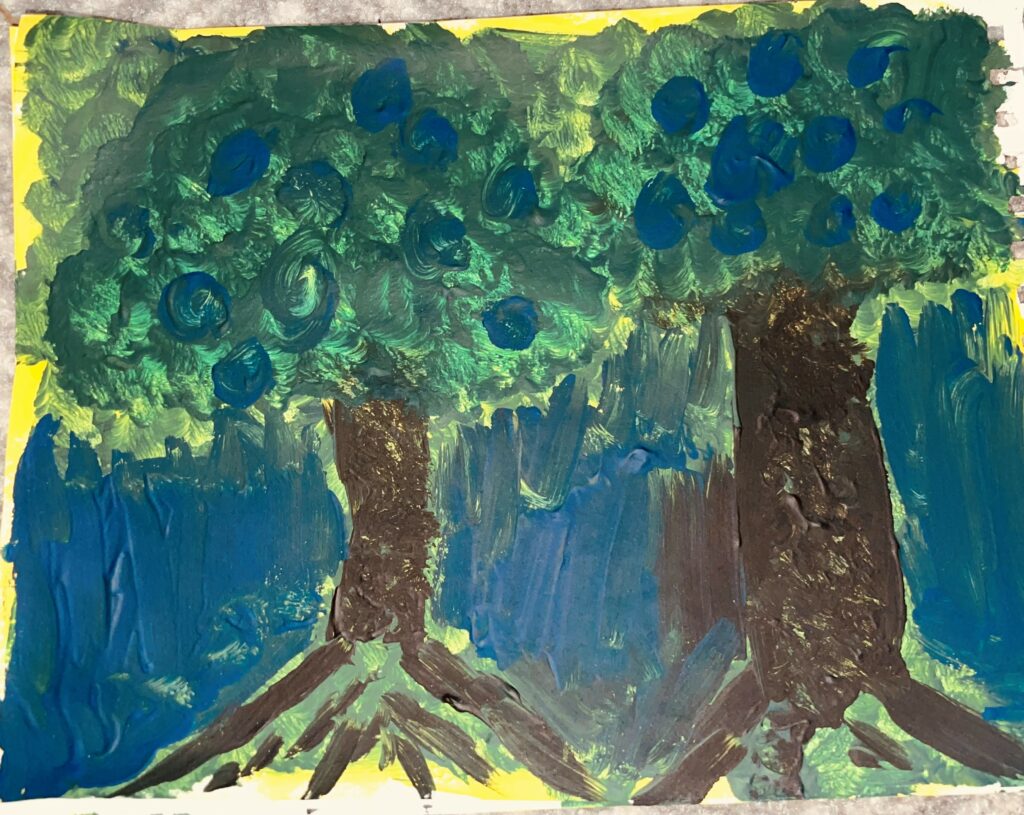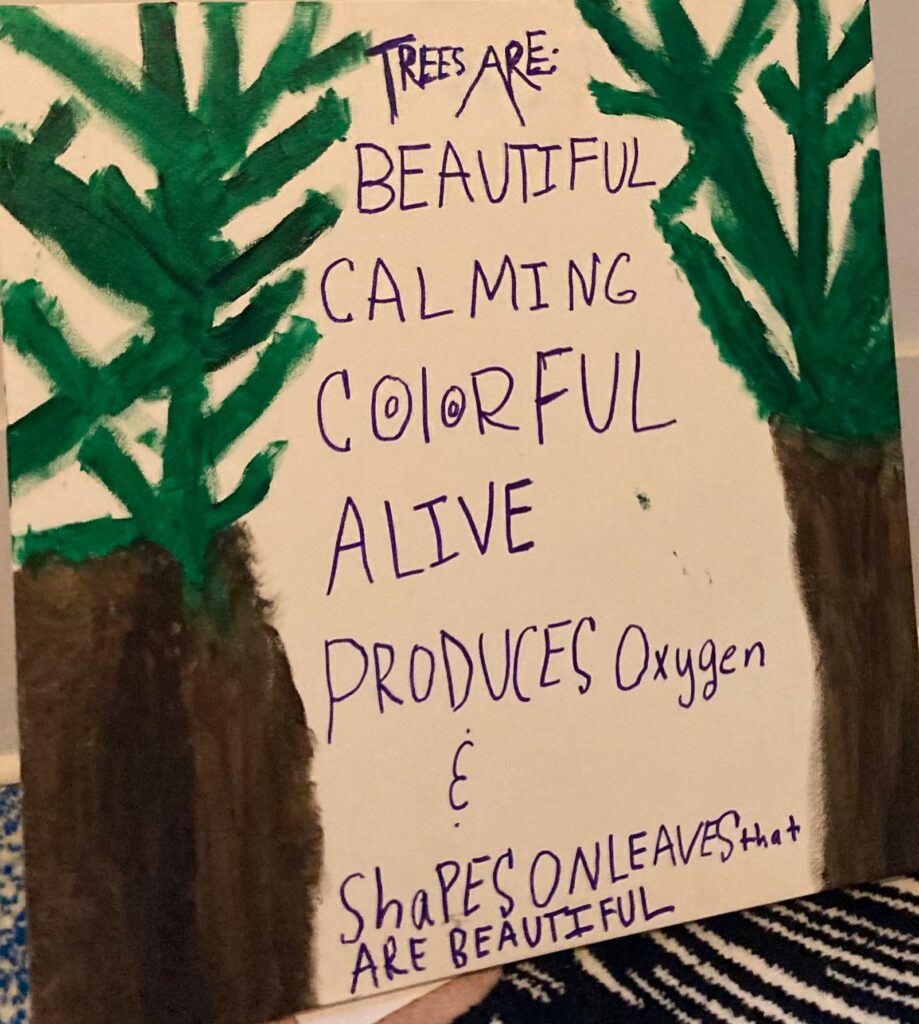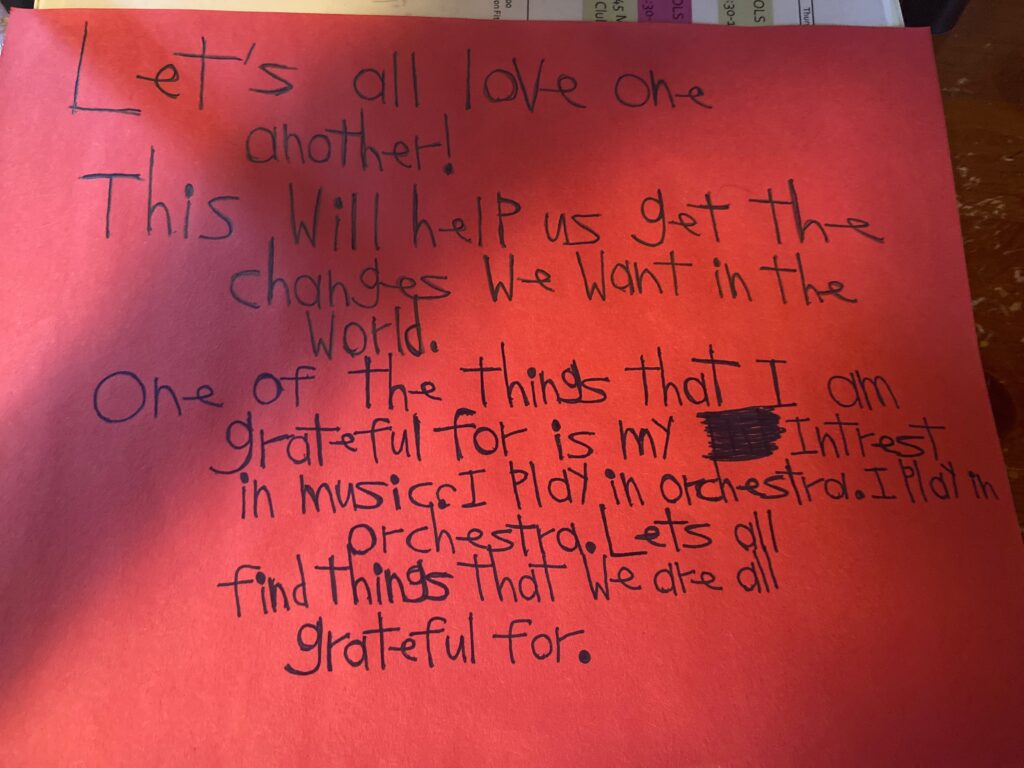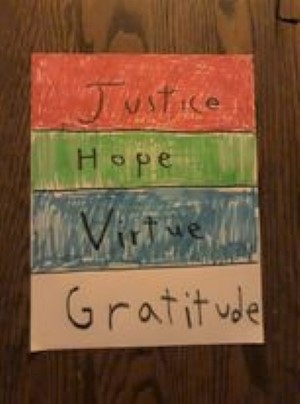 ---
Occupational & Life Skills (OLS) Bellevue College is an associate degree program for adults with learning disabilities.
Environment and Our Community is one of the many courses our students take to obtain their degree. More information about our curriculum is available on our website. To learn more about our program register for an upcoming Information Session.
Last Updated May 26, 2022