by Panida, OLS Student
The BC Office of Sustainability held the 23rd annual Earth Week – a week of exciting sustainability and climate justice related activities at Bellevue College!
The theme this year was "Climate Voices: Sharing, listening, and taking action together," which centers the importance of conversations, storytelling and the sharing of knowledge as a powerful tool to spark action and build hope for a sustainable and just future.
OLS students and staff enjoyed participating in a variety of events throughout BC Earth Week.
Marie (OLS Instructor) picked up her box of bountiful organic vegetables. The CSA produce boxes support farmers in the Puget Sound region.
Nadine (Office Lab Student) helped the BC Office of Sustainability by assisting in the label assembly of the honey jars. BC Staff/Students were able to support the BC Beekeeping Club and purchase honey straight from their hives!
Marie and Panida picked up their plants from the Plant Start Giveaway (with BC's Grounds Crew). The plant starts were harvested from seeds right here on campus.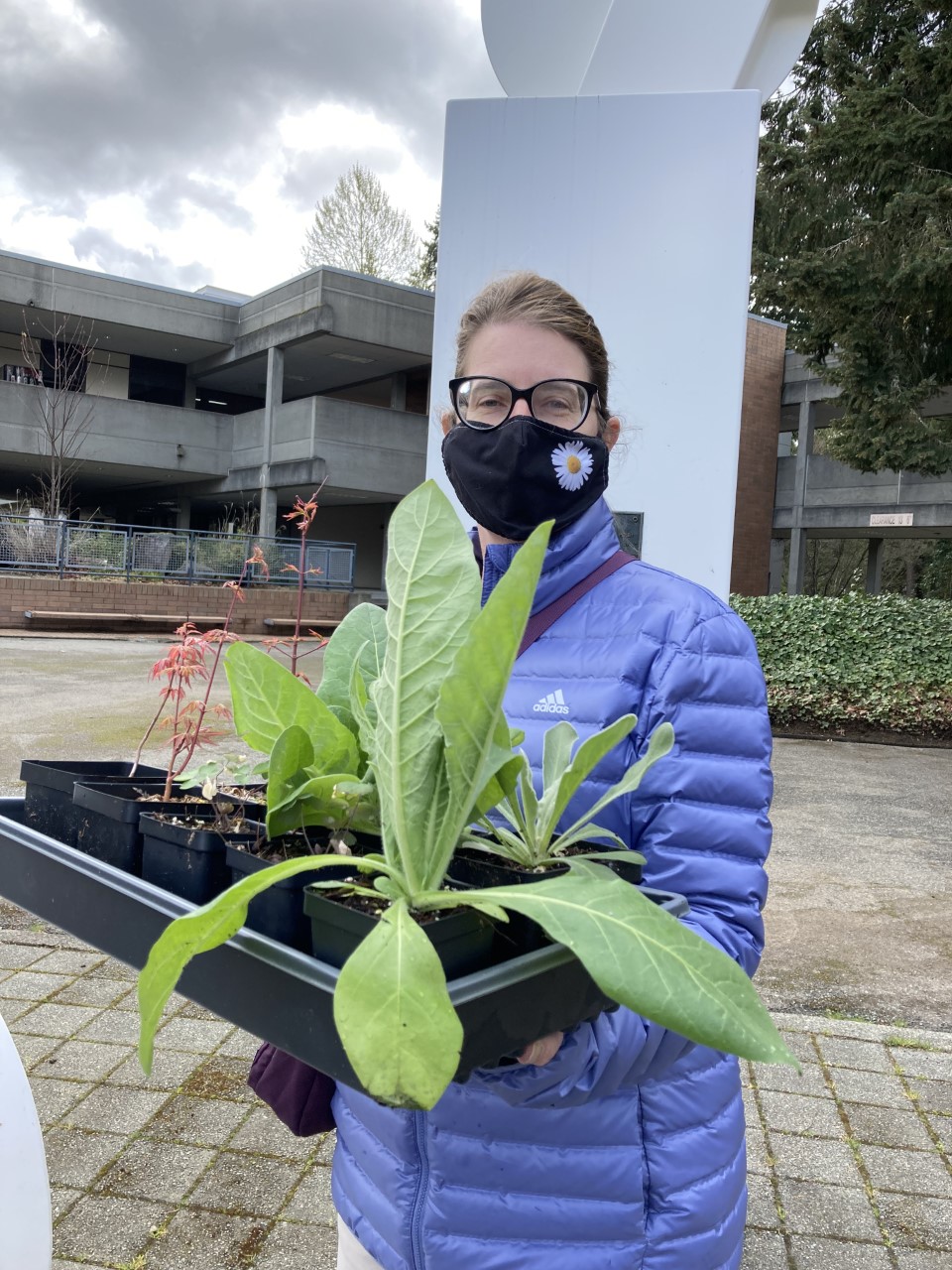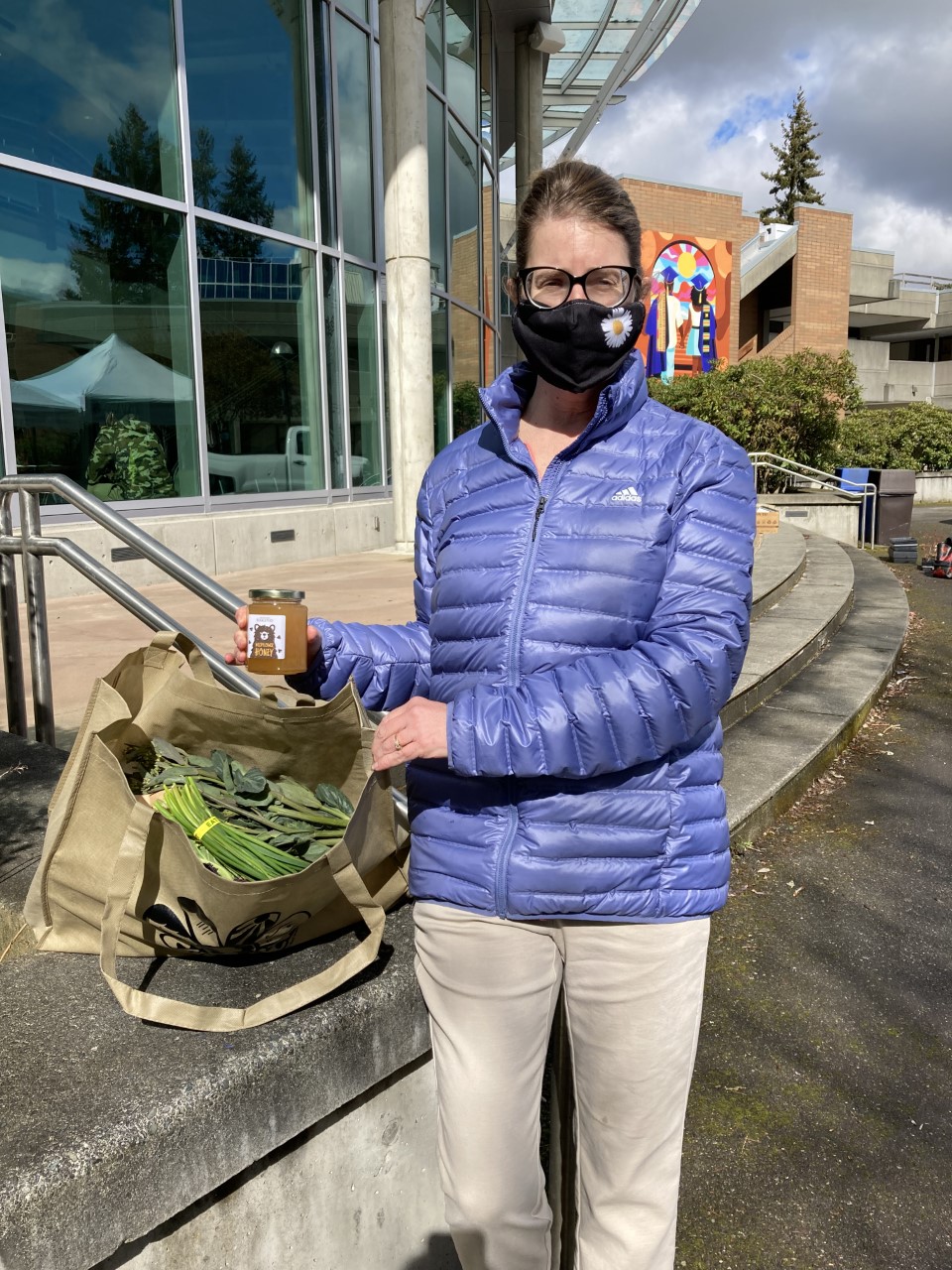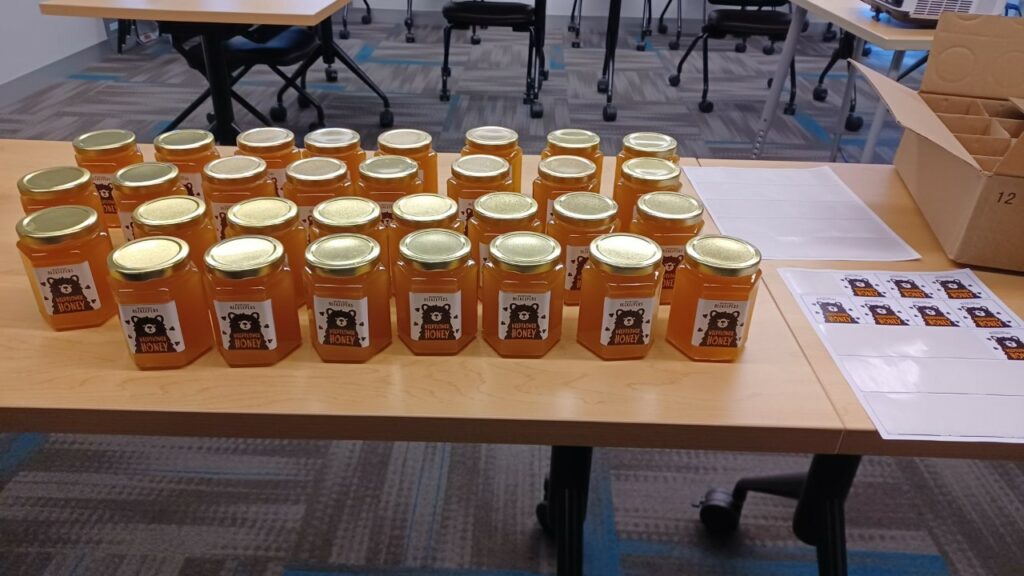 ---
Occupational & Life Skills (OLS) Bellevue College is an associate degree program for adults with learning disabilities.
In our uniquely supportive skills-based program, students apply academic knowledge through community activities, service learning and social experiences. Students identify a career pathway, gain marketable, workplace-ready competencies, develop better interpersonal skills and complete an internship in alignment with their career goals.
Last Updated May 26, 2022