In the fourth year at OLS, students participate in a 200+ hour internship with a local business. All our internships are specific to each student and their career pathway. Throughout winter and spring quarters, look for our Internship Stories on our website and social media pages.
---
Intern: Allison
Place of Internship: BC Early Learning Center
Internship Duties: Teacher's assistant: Helping kids with schoolwork, helping the teachers supervise the children during outside play, listening to and interacting with the children's stories, joining in at circle time (days of the week song, weather).
Career Pathway: Childcare/early childhood education
"The most rewarding part about my internship is seeing children laugh and smile and interacting with them. The kids put a smile on my face even when or if I am having an exhausting day."

Ally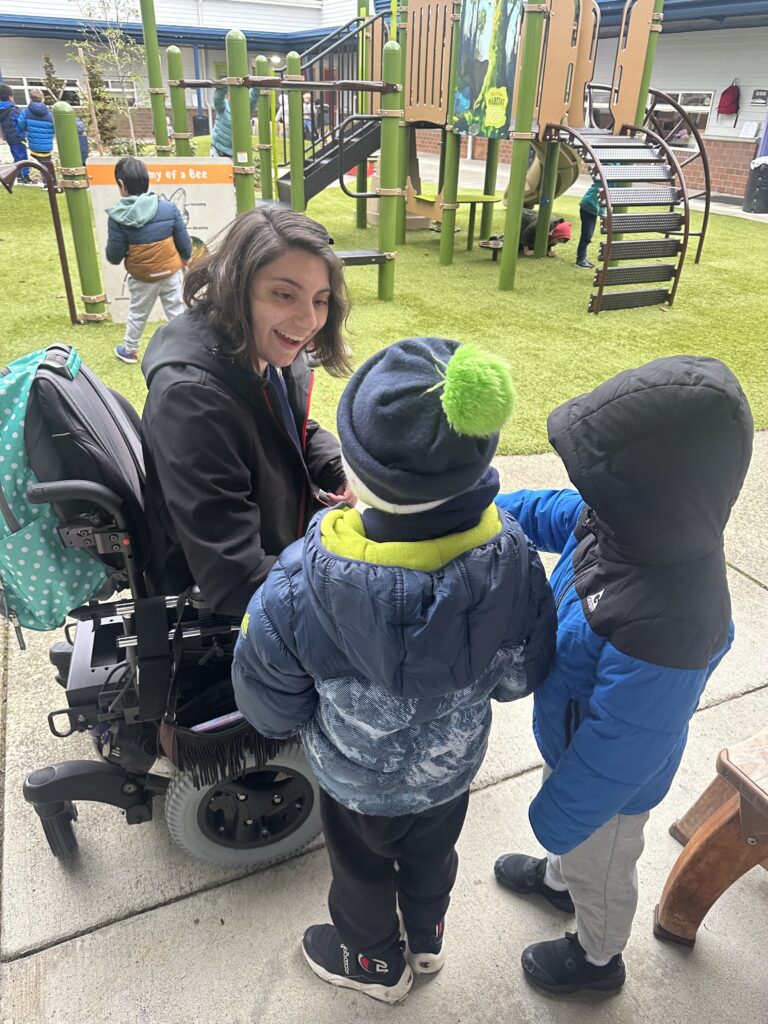 ---
About BC Early Learning Center:
BC's Early Learning Center (ELC) offers child care in a nurturing environment that encourages discovery, learning and development for children and their families. The program is designed for children ranging in ages three months to six years. Read about our program philosophy, our daily activities, and the qualifications of our staff.
---
Occupational & Life Skills (OLS) is an associate degree program for adults with learning disabilities. In our uniquely supportive skills-based program, students apply academic knowledge through community activities, service learning, and social experiences. Students identify a career pathway, gain marketable, workplace-ready competencies, develop better interpersonal skills, and complete an internship in alignment with their career goals.
To learn more about OLS Internships, visit our Internship and Employment page. Contact us for more information on becoming an Internship Business Partner. Join us at an upcoming Information Session to learn more about our associate degree program.
Last Updated February 16, 2023