In the fourth year at OLSBC, students participate in a 200+ hour internship with a local business. All our internships are specific to each student and their career pathway. Throughout winter and spring quarters, look for our Internship Stories on our website and social media pages.
---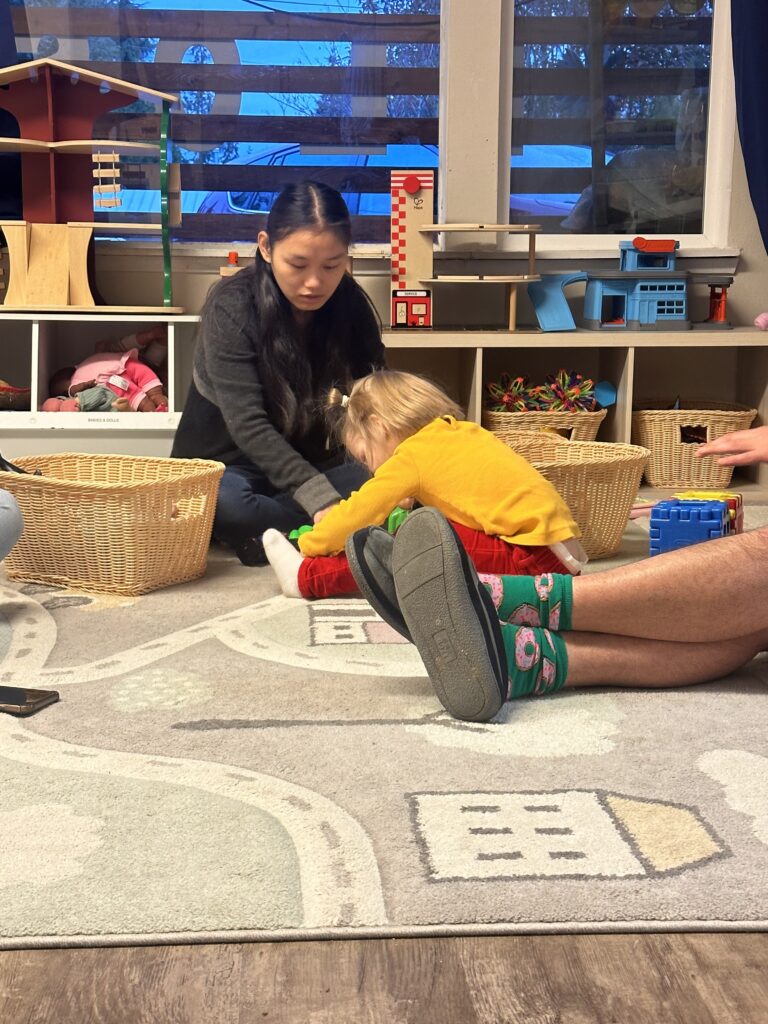 Intern: Zana
Place of Internship: Blossoms Childcare, Bellevue
Internship Duties: Teacher's assistant: Assist teaching in lesson execution, support classroom activities, support outside play, ensure safety of students, help with snack, nap time and diaper changes, teaches Mandarian words and phrases.
Career Pathway: Childcare
"My favorite part of my internship is watching how much those children had developed in trusting in me and willing to ask for my help when they need it. Also, showing them how to become an independent child and watching them move on to the next level. That has made me feel proud of them and see smiles on their face when I am playing, they are feeling proud of their progress. I love being with them because sometimes I can learn something from them too."

Zana
---
About Blossoms Childcare:
We're a growing family committed to quality Childcare! Children thrive by being secure in the dependability of their care giver. So we make sure our teachers love what they do. We're all in this together to support you and your child's developmental growth. From 6 weeks to 5 years old.
---
Occupational & Life Skills Bellevue College (OLSBC) is an associate degree program for students with learning disabilities. In our uniquely supportive skills-based program, students apply academic knowledge through community activities, service learning, and social experiences. Students identify a career pathway, gain marketable, workplace-ready competencies, develop better interpersonal skills, and complete an internship in alignment with their career goals.
To learn more about OLSBC Internships, visit our Internship and Employment page. Contact us for more information on becoming an Internship Business Partner. Join us at an upcoming Information Session to learn more about our associate degree program.
Last Updated May 30, 2023