In the fourth year at OLSBC, students participate in a 200+ hour internship with a local business. All internships are specific to each student and their career pathway. Throughout winter and spring quarters, look for our Internship Stories on our website and social media pages.
---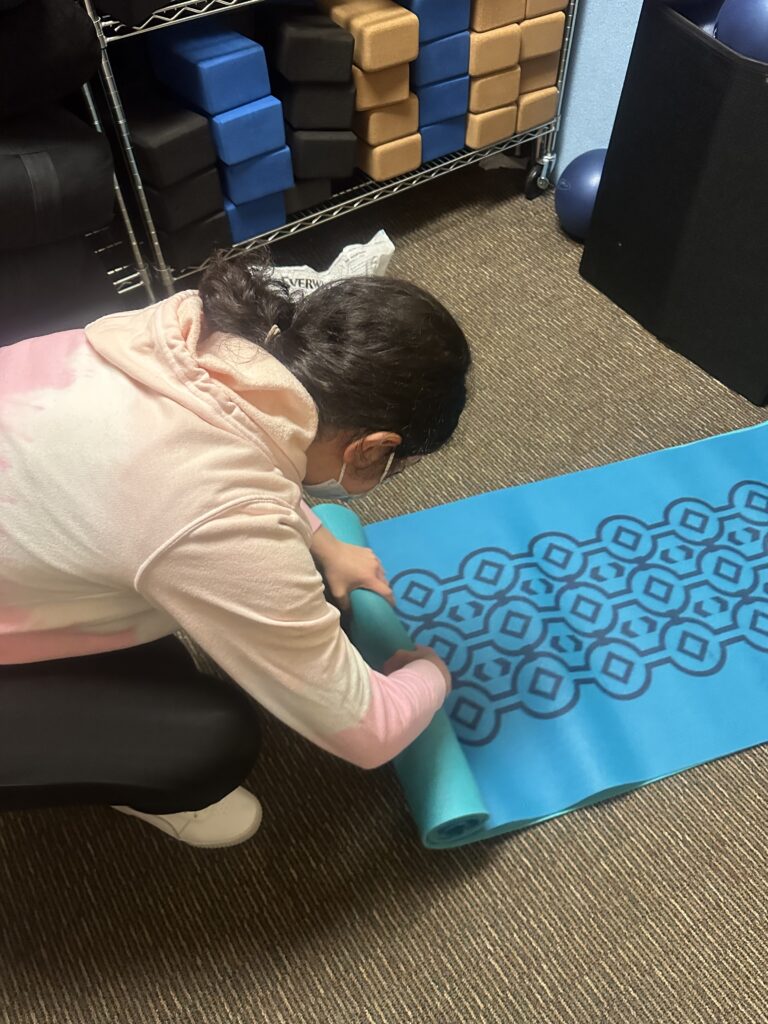 Intern: Nadine
Place of Internship: Coal Creek YMCA
Internship Duties: Youth Development Intern: Work on curriculum development, program facilitation and training and project management. Work directly with program area director. Help with weekly cooking classes, support budget processing, and provide additional educational materials to enhance the quality of the program
Career Pathway: Health & Wellness
"My favorite part of my internship at the Y is doing admin prep work like cleaning the weights, the weight machines, and balls. I also help with packing up the tumbling mats on Tuesday/Thursday mornings. I enjoy also doing office supplies with my hand, for example sorting out coloring sheets for the membership team and organizing schedules/membership cards for new members/current members."

Nadine
---
About Coal Creek YMCA:
The Coal Creek Family YMCA was established in 2009 to serve the diverse and rapidly growing communities on Seattle's Eastside. Our state of the art facilities were designed to help individuals and families learn, get healthy and gain access to all of the natural splendor this area offers. Strong community starts right here!
---
Occupational & Life Skills Bellevue College (OLSBC) is an associate degree program for students with learning disabilities. In our uniquely supportive skills-based program, students apply academic knowledge through community activities, service learning, and social experiences. Students identify a career pathway, gain marketable, workplace-ready competencies, develop better interpersonal skills, and complete an internship in alignment with their career goals.
To learn more about OLSBC Internships, visit our Internship and Employment page. Contact us for more information on becoming an Internship Business Partner.
Join us at an upcoming Information Session to learn more about our associate degree program.
Last Updated April 20, 2023