In the fourth year at OLSBC, students participate in a 200+ hour internship with a local business. All internships are specific to each student and their career pathway. Throughout winter and spring quarters, look for our Internship Stories on our website and social media pages.
---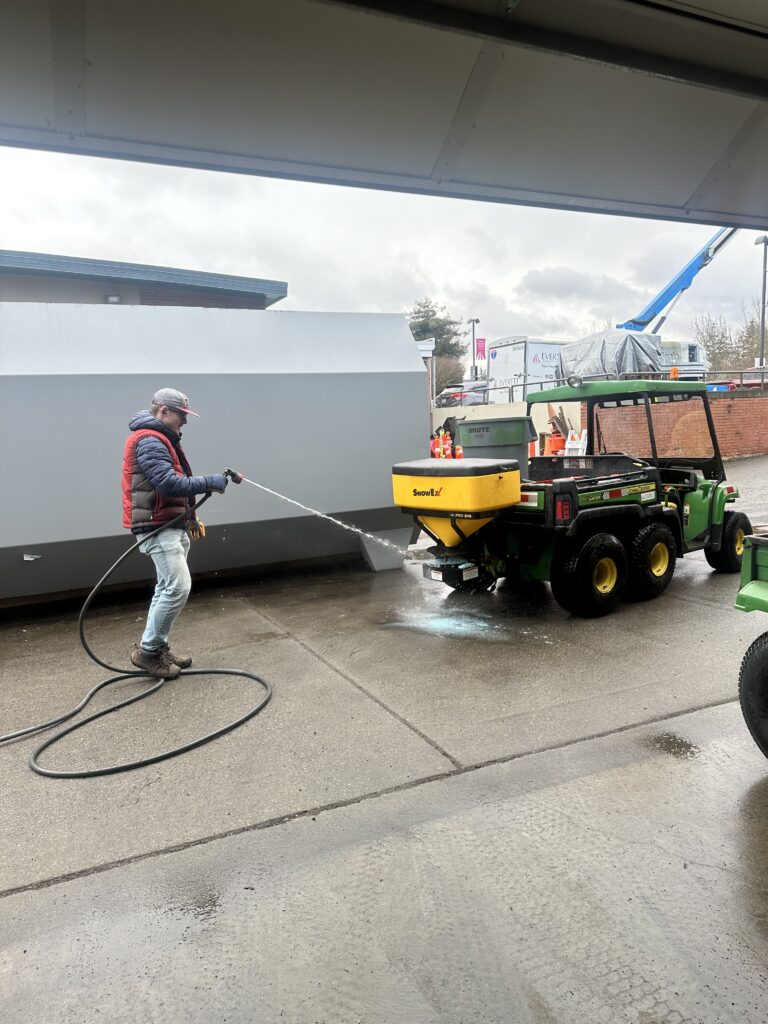 Intern: Daniel
Place of Internship: Everett Community College
Internship Duties: Facilities and Maintenance Intern: Supports facilities and maintenance team with raking and removing leaves, controlling weeds, removing ice and snow and safely using landscaping equipment. Support and maintain plant life on campus. Maintain safety precautions.
Career Pathway: Landscaping/Groundskeeping 
"My favorite part of my internship is driving the gators. The most rewarding part is getting a break.The most challenging part of my internship is trying to prune the ferns that are mixed in the other bushes. "

Daniel
---
About Everett Community College:
Everett Community College educates more than 15,000 students every year at several locations in Snohomish County, with most students and faculty at the main campus in north Everett. EvCC is one of 34 community and technical colleges governed by the Washington State Board of Community and Technical Colleges.
---
Occupational & Life Skills Bellevue College (OLSBC) is an associate degree program for students with learning disabilities. In our uniquely supportive skills-based program, students apply academic knowledge through community activities, service learning, and social experiences. Students identify a career pathway, gain marketable, workplace-ready competencies, develop better interpersonal skills, and complete an internship in alignment with their career goals.
To learn more about OLSBC Internships, visit our Internship and Employment page. Contact us for more information on becoming an Internship Business Partner.
Join us at an upcoming Information Session to learn more about our associate degree program.
Last Updated May 22, 2023