In the fourth year at OLSBC, students participate in a 200+ hour internship with a local business. All internships are specific to each student and their career pathway. Throughout winter and spring quarters, look for our Internship Stories on our website and social media pages.
---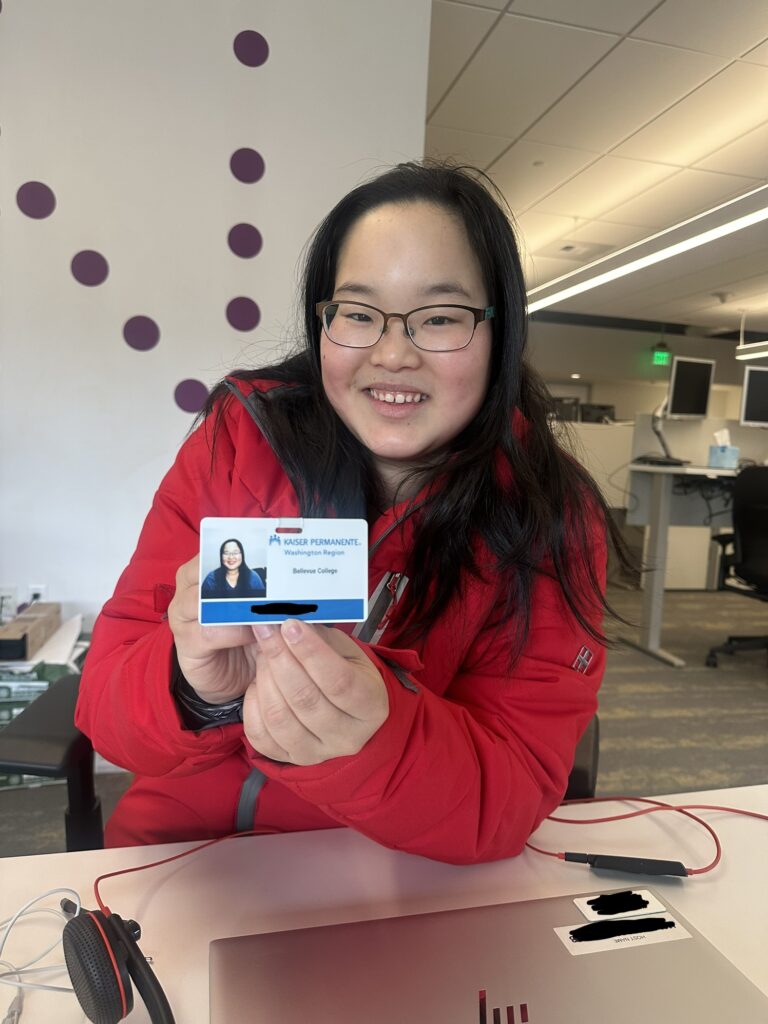 Intern: Panida
Place of Internship: Kaiser Permanente
Internship Duties: Equity, Inclusion and Diversity Intern: Redesigning SharePoint website for Language Access and Interpreter Services Programs
Career Pathway: UX Design (User Experience Design)
"The thing I find rewarding is that the team I am working with is very open to using the skills that I have in UX Design. They are open to any ideas I have to help make the SharePoint website much better. SharePoint was challenging, but I figured out that I needed to think backward rather than forward when I wanted to figure out what the result should be for the website. I am now at the point where I can edit and add pictures to the website on SharePoint."

Panida
---
About Kaiser Permanente:
Kaiser Permanente exists to provide high-quality, affordable health care services and to improve the health of our members and the communities we serve.
---
Occupational & Life Skills Bellevue College (OLSBC) is an associate degree program for students with learning disabilities. In our uniquely supportive skills-based program, students apply academic knowledge through community activities, service learning, and social experiences. Students identify a career pathway, gain marketable, workplace-ready competencies, develop better interpersonal skills, and complete an internship in alignment with their career goals.
To learn more about OLSBC Internships, visit our Internship and Employment page. Contact us for more information on becoming an Internship Business Partner.
Join us at an upcoming Information Session to learn more about our associate degree program.
Last Updated May 30, 2023