The Occupational & Life Skills Bellevue College (OLSBC) course Yoga for Life Balance met in the BC Outdoor Leadership green space on June 2 to practice Yoga in nature. The activity allowed students to use nature in their yoga practice, and the different setting complemented what students had been practicing indoors.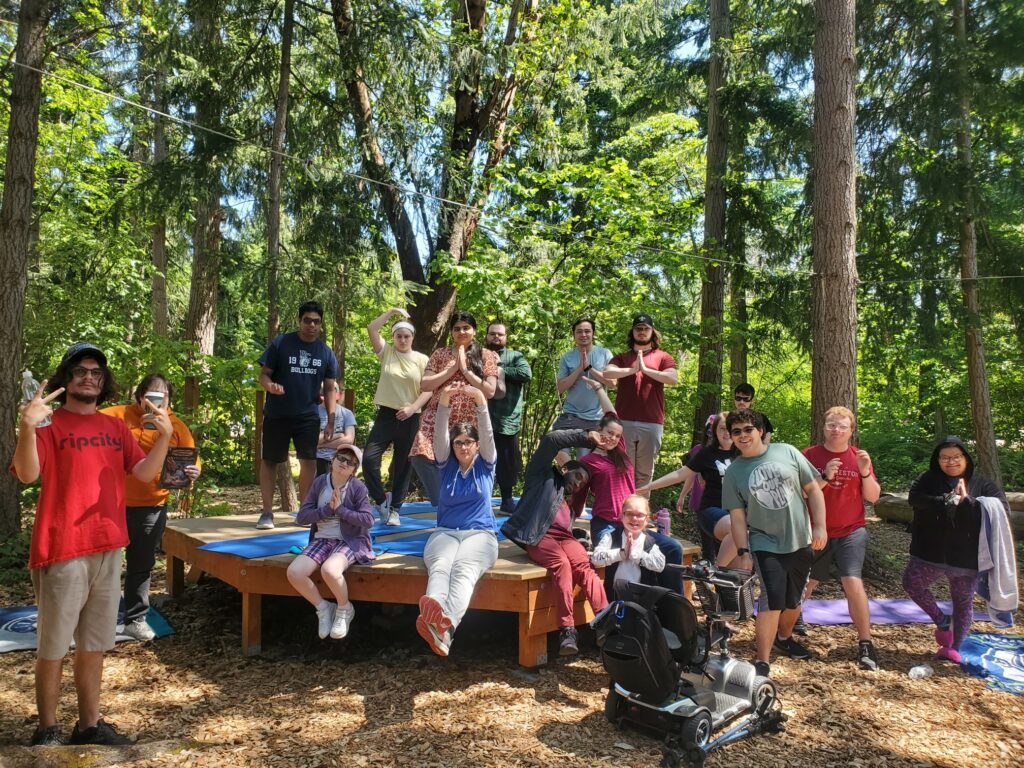 Students explored how practicing in nature provided a different perspective. They used their five senses to connect nature with their practice: taking deep breaths of fresh air, standing tall in Tree pose while looking directly at trees, feeling the breeze and sun on their skin, taking in all the greenery and blue skies while stretching and relaxing on their backs and listening to the harmony of nature sounds. It was an opportunity to feel how spacious being outdoors is for a yoga practice.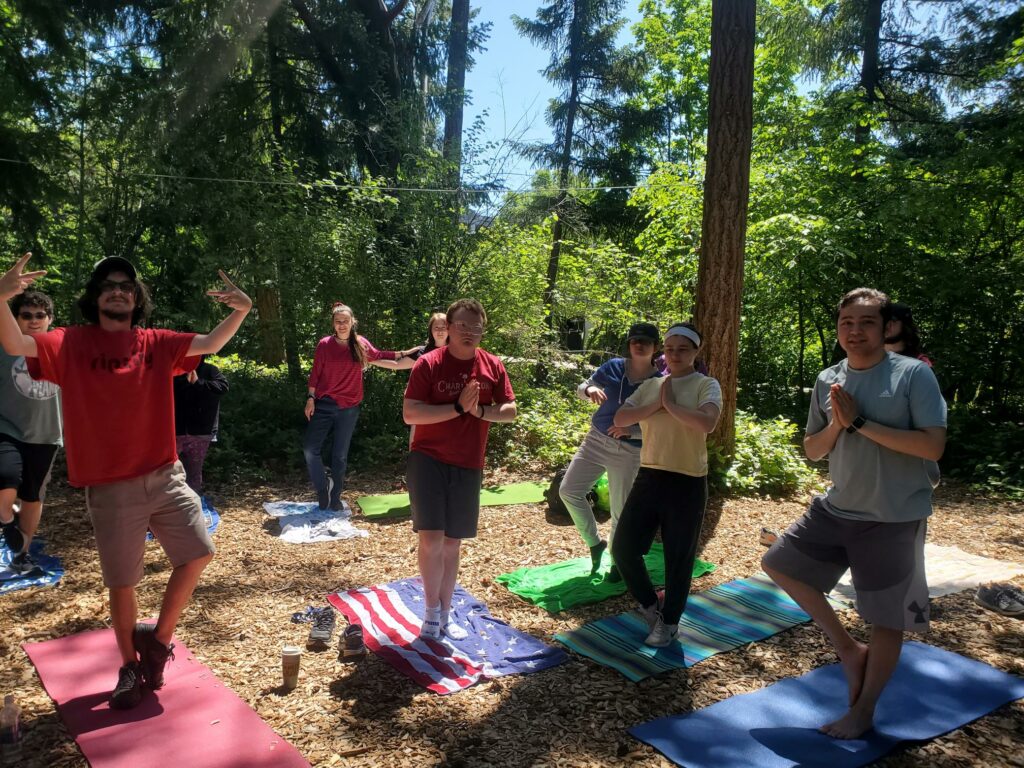 While the students practiced together, they had their own individual experiences with this activity. Many can't wait to go out and do it again. Being outdoors for yoga can help us find a time in our week to see that nature, mindful breathing and stretching outdoors can bring us better balance to work with life's challenges and triumphs.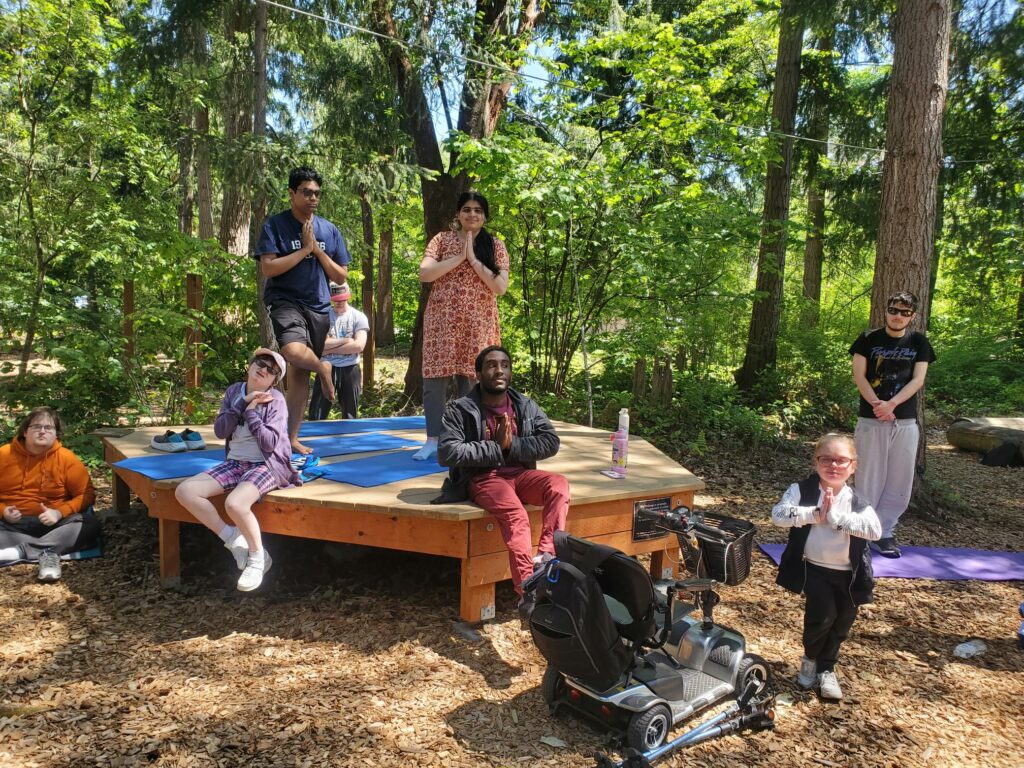 About the OLSBC Yoga for Life Balance Course
Yoga for Life Balance is one of the elective courses students may take to earn their associate degree with OLSBC. In this course, students learn Yoga postures, breathing techniques, anatomy and physiology to enhance balance, self-control, self-confidence and physical competence.
---
About Occupational & Life Skills Bellevue College
Occupational & Life Skills Bellevue College (OLSBC) is an associate degree program for students with learning disabilities. In our uniquely supportive skills-based program, students apply academic knowledge through community activities, service learning and social experiences. Students identify a career pathway, gain marketable, workplace-ready competencies, develop better interpersonal skills and complete an internship in alignment with their career goals.
Learn more about our program at an upcoming Information Session, open to all prospective students, family members/guardians, educators, counselors and other service providers. Come learn why OLS Bellevue College is one of the best colleges for students with learning disabilities.
Last Updated June 6, 2023