In the fourth year at OLSBC, students participate in a 250+ hour internship with a local business. All internships are specific to each student and their career pathway. Throughout winter and spring quarters, look for our Internship Stories on our website and social media pages.
---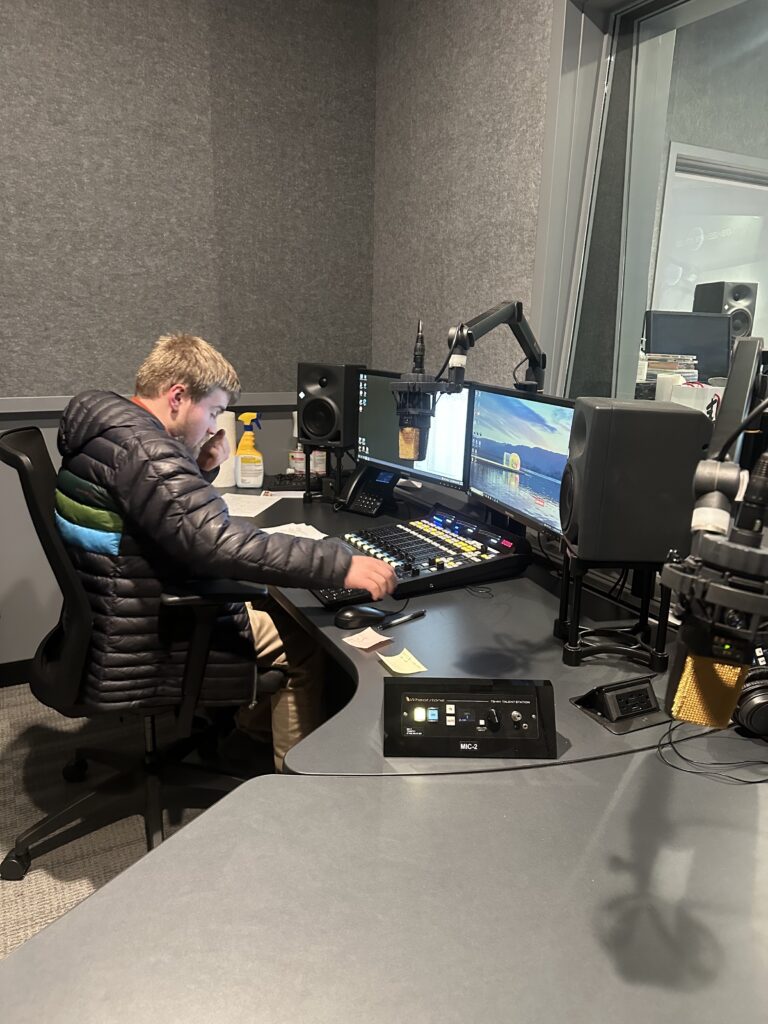 Intern: Gordon
Place of Internship: Classical King FM
Internship Duties: Programming Intern: Digitizing CDs and sorting documents.
Career Pathway: Music
"The most rewarding part of my internship would be knowing what it is like to work at a radio station and seeing it for myself. My favorite part is taking the CD audio and putting it onto the computer file."

Gordon
---
About Classcial King FM:
Classical KING FM 98.1 is the primary institution developing new audiences for classical music and the arts in Seattle, Bellevue, and the Puget Sound Region. Listener-supported KING FM is located at Seattle Center with a mission to make classical music accessible for everyone in the community and to advocate for the arts in our region.
---
Occupational & Life Skills Bellevue College (OLSBC) is an associate degree program for students with learning disabilities. In our uniquely supportive skills-based program, students apply academic knowledge through community activities, service learning, and social experiences. Students identify a career pathway, gain marketable, workplace-ready competencies, develop better interpersonal skills, and complete an internship in alignment with their career goals.
To learn more about OLSBC Internships, visit our Internship and Employment page. Contact us for more information on becoming an Internship Business Partner.
Join us at an upcoming Information Session to learn more about our associate degree program.
Last Updated June 8, 2023