2023 Occupational & Life Skills Bellevue College (OLSBC) graduate Kenassa has gone above and beyond reflecting on his time in the OLSBC program. This year, he wrote a book to share his experience in the program and why he recommends the program to others.
He was motivated to write this after observing how he has changed because of his time in the program. "I feel more mature, ready for independence and more confident about my success," he says. "I also can notice and recognize my weaknesses and how to pinpoint and work on them better."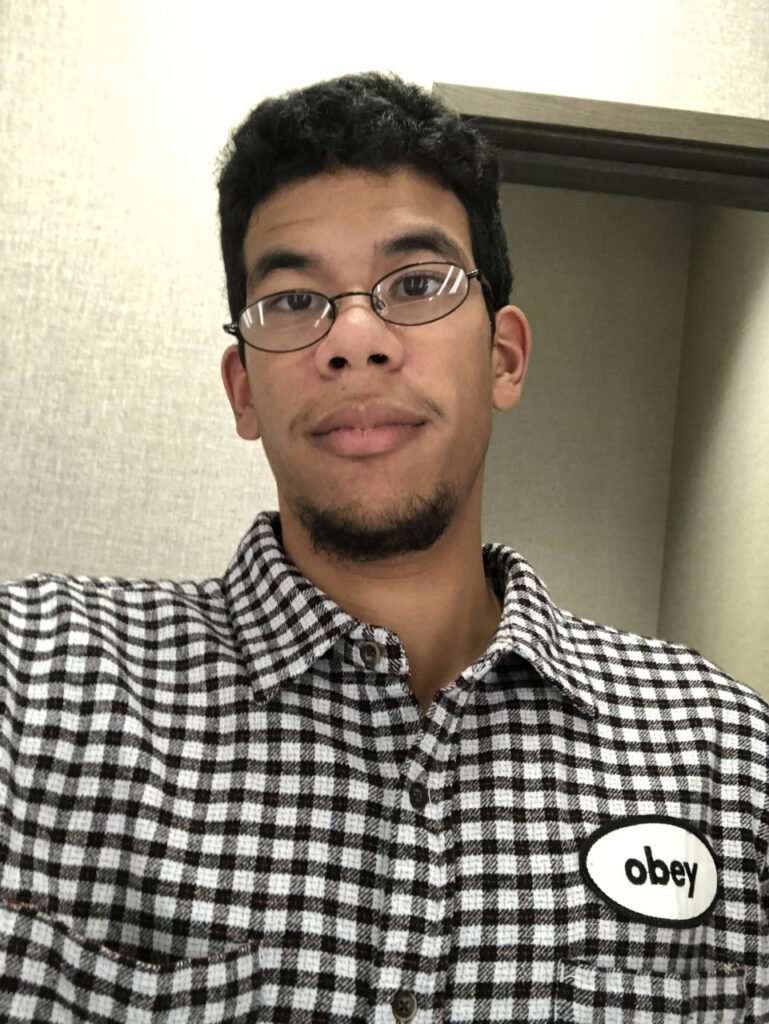 "The idea of preparing for a major part of my life that would determine my future, I didn't know how I was going to handle being more independent and all the classwork that came with all the freedom I was going to experience. The OLS program has permanently changed and shifted my life for the better."

Excerpt from Kenassa's book
If you ask him why he thinks other students should consider joining the program, he'll tell you, "Because it gives you a good balance of independence, freedom and a full-fledged college experience but a good amount of help and specific accommodations to your needs."
After he graduates, Kenassa plans to pursue a career in customer service or theater. He recently completed his internship with the Bellevue College Academic Success Center as the Front Desk Intern.
Read Kenassa's book and see for yourself how the OLSBC program has impacted his life.
Thank you for sharing your story, Kenassa! We can't wait to see what comes next for you.  
---
About Occupational & Life Skills Bellevue College
Occupational & Life Skills Bellevue College (OLSBC) is an associate degree program for students with learning disabilities. In our uniquely supportive skills-based program, students apply academic knowledge through community activities, service learning and social experiences. Students identify a career pathway, gain marketable, workplace-ready competencies, develop better interpersonal skills and complete an internship in alignment with their career goals.
Learn more about our program at an upcoming Information Session, open to all prospective students, family members/guardians, educators, counselors and other service providers. Come learn why OLS Bellevue College is one of the best colleges for students with learning disabilities.
Last Updated June 28, 2023