Due to the current health concerns surrounding COVID-19 and the current orders under the Washington State Safe Start guidelines, our Skills for Work Summer Camps will be offered in an online format.
2020 Camp Details
Prerequisite: Skills For Work I
Schedule
August 3 – 13, 2020
8AM – 12PM Monday – Wednesday, 8AM – 11AM Thursday
---
Camp Curriculum
Know yourself:
Exploring careers: What careers fit me best
Introduce yourself in one minute
Create your resume
"Fake it till you make it": the art of interviewing
Identify your support needs in the workplace
Advocacy statements
Know the workplace:
Practice interviewing (Mock interviews)
Tools that help you succeed in the workplace (Apps, tools, assistive technology)
How do I find a job? (Network, Job Search sites)
Fill the documents you need once you're hired
Who can help you on the job? The role of the job coach
Tour a workplace
Social Skills for Work to be practiced:
Adaptability
Advocacy
Self-management
Team Work
Flexibility
Communication
Professionalism
Self-determination
Please note: These camps are not a part of the OLS Bellevue College program and are not open to current OLS students.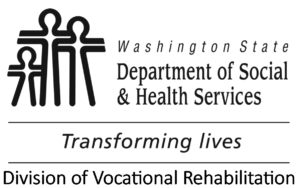 ---
These services were developed in partnership with the Washington State Department of Social and Health Services, Division of Vocational Rehabilitation.
Last Updated July 14, 2020