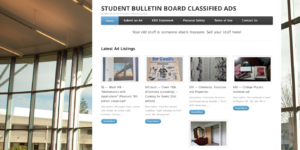 Bellevue College has its own version of Craigslist! Visit the Student Bulletin Board Classified Ads!
A service of Student Programs, you can use it to sell textbooks, find a room for rent, and more! It's free and easy.
If you have questions or need help posting an ad, visit us in the PALS Center!
Last Updated February 5, 2018