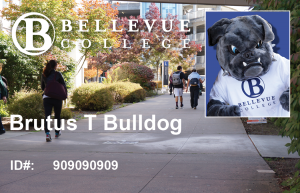 If you're a new student at Bellevue College, stop by the Student Business Center for your new student ID card! You'll need to know your Student ID number and bring government-issued ID (such as a driver's license or passport). We'll take your photo and the entire process is less than 5 minutes!
Students, Staff and Faculty can all obtain an ID card. Visit our ID Cards page for more information.
Questions? Give us a call!
Last Updated November 13, 2019