Anthony Salcito – Keynote Speaker
Vice President – Worldwide Education, Microsoft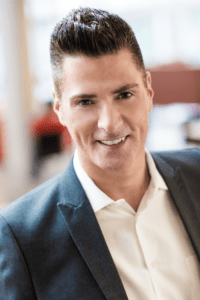 In his role leading the worldwide execution of Microsoft's vision for education, Anthony Salcito works to help empower educators and inspire students to achieve more. He aims to transform the way we learn with the support of the best technology to help build critical skills for the modern, global workplace.
Prior to taking this role in 2009, Salcito was general manager of education in the United States, supporting schools and universities across the country. During this time, he helped launch the company's cornerstone education programs. He was also at the center of Microsoft's involvement in the creation of the School of the Future – a pioneering partnership with the School District of Philadelphia and now the first of many Microsoft Showcase Schools around the world. Continue reading… 
---
Dr. Jerry Weber
President of Bellevue College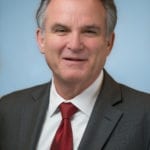 Dr. Jerry Weber is the president of Bellevue College, and a strong advocate of community colleges as affordable, open-access pathways for students to achieve their life and career goals. Previously he served as president of the College of Lake County just outside of Chicago, Illinois, (2009-2017), and before that as president of Kankakee Community College (2001-2009). He began his career in higher education as an English faculty member and has taken on a number of administrative and executive roles in instruction, student services, academic support and competency-based learning.
He took a leadership role in his greater community as well, serving on a number of local economic boards and committees including the Lake County Workforce Development Board, Lake County Community Foundation, Lake County Partners for Economic Development, and Health Professions Education Consortium. Continue reading…
---
Dr. Larry Rosia 
President, Post-secondary International Network (PIN)
CEO, Saskatchewan Polytechnic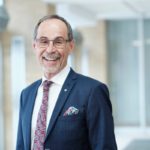 As President and CEO of Sask Polytech, Dr. Larry Rosia leads the province's primary provider of technical education and skills training.
Sask Polytech serves more than 28,000 distinct students, and offers programs that touch every sector of the economy.
---
John Lee
Vice-Chancellor and President of Kyungdong University Global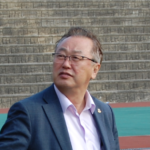 John is an Australian Citizen.
John holds BSc (Physics), MSc (Computer Science) ,ME (Computer Science), and PhD (Computer Science, Sydney Univ). He has over 40 years of industrial, research, and academic. He has been Vice-Chancellor/President of Universities/Colleges in Australia and Korea for 22 years.
John is currently the Vice-Chancellor and President at Kyungdong University Global in Korea. Continue reading…
---
James Coddington
Founder of Joy Business Academy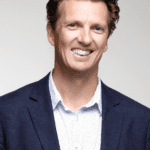 James is the founder of Joy Business Academy (JBA) which is a New Zealand and US based technology company operating Globally. JBA is an enterprise focused end-to-end education product that bridges the information and skill gap between employers, employees and jobseekers. Continue reading…
---
Donald Brinkman
Senior Program Manager, Bing Esports – Microsoft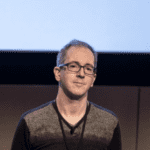 Donald Brinkman is a Senior Program Manager for Bing Esports.  His team is responsible for providing rich videogame and esports results for millions of Bing users around the world.  Bing was the first major search engine to add eSports results with matches and standings in October 2017 (see here for more details). Since then the esports team has been expanding coverage to more titles and investing in advanced technologies such as machine vision and machine learning to bring entirely new experiences to esports audiences.  Donald is particularly interested in the educational benefits of esports at the high school and collegiate levels. Continue reading…
---
Leith Sharp 
Director and Lead Faculty, Executive Education for Sustainability Leadership- Harvard T.H. Chan School of Public Health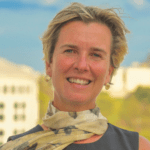 A dynamic change leader with 25 years of practice, research and teaching, Leith has taught change leadership for sustainability at Harvard University for 17 years, earning numerous commendations for distinguished teaching performance.
In 2017, Leith co-founded Leaders on Purpose and has since engaged directly with global CEOs to further define and scale leadership and business logic that has the fitness to deliver on the Sustainable Development Goals. The global CEOs that have contributed to this research include CEOs from Paypal, Siemens, Mastercard, Ikea, P&G, Sodexo, Danone, Mars, Best Buy, Phillips, SAP, BMW, L'Oreal and many more. Continue reading… 
---
Phil Ker
PIN, Executive Director
Otago Polytechnic, Executive Director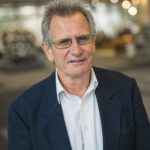 Phil has had a long and varied career in post-secondary education and is currently Chief Executive of Otago Polytechnic which is widely acknowledged as one of New Zealand's leading polytechnics, with a strong reputation for quality and innovation.
Phil has a diverse set of experiences and has developed a broad portfolio of expertise as both an academic and an administrator in both university and polytechnic environments. He is a successful tertiary leader and teacher, with expertise in curriculum development, assessment of student learning and leadership.  Phil's teaching career spanned economics, accounting, management and tertiary teaching practice; and he has had a career long interest in leadership and leadership development, in the professional development of tertiary educators and in the recognition of prior learning. Continue reading…
---
Augmented Reality in Nursing- Presentation by Otago Polytechnic 
Ian Crabtree
RN, (Previous RGN/RSCN in the UK), BSc (Hons), PG Cert in Learning & Teaching, MSc in Clinical Nursing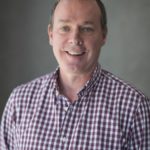 Ian has been in post as Head of School at Otago Polytechnic School of Nursing since November 2016. He has more recently been promoted to Head of College for Nursing, Midwifery, OT and Sports Institute. Ian is a UK trained nurse in both adult and children's nursing. He had spent 30 years predominantly working in the field of paediatrics within the NHS and his last two clinical posts were Head of Nursing at Royal Manchester Children's Hospital and latterly Leeds Children's Hospital. Continue reading…
Emma Collins
Principal Lecturer, Otago Polytechnic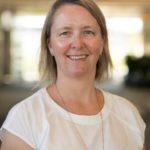 Emma is a Principal Lecturer within the School of Nursing, as well as a Learning and Teaching Specialist (ePortfolios). She holds a Master of Nursing, specialising in Child Health. Her background is in paediatric nursing, in particular, school nursing and public health. Emma currently remains working clinically in a paediatric inpatient setting. Continue reading… 
Hugh Harlow
Learning and Teaching Specialist, Otago Polytechnic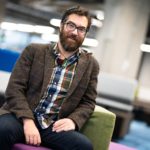 Hugh has spent thirteen years working in post-secondary education. With a background in computer science, audio engineering, and music production, Hugh began lecturing in New Zealand in 2006 and then moved to London in 2008, teaching at SAE London before becoming Head of Department for Audio Production. Throughout this time, Hugh became increasingly interested in technology for education. Continue reading… 
Last Updated September 16, 2019