Dear Colleagues,
This October we celebrate Latino Heritage Month! Many thanks to the hard work of students, student clubs, faculty and staff who have planned an exciting lineup of events throughout the month highlighting Latino political representation, entrepreneurship, the fight for social justice and workers' rights, access to education, and much more. And each Wednesday, virtual lunches celebrating Latino leaders will be held, beginning with civil rights activist and United Farm Workers Union of America co-founder Dolores Huerta. Please share with your students and colleagues!
We will also soon celebrate the 5th Annual Japan Week at Bellevue College October 4th—9th. Many have been hard a work creating a week of activities that will explore Japanese history and culture. All events are virtual and require pre-registration at the Japan Week website.
COVID-19 Vaccination Requirement for Employees
In accordance with Governor Inslee's Proclamation 21-14.1, all Bellevue College employees including those who work remotely, must be fully vaccinated by October 18, 2021 unless granted a medical or religious exemption. All employees must complete an Bellevue College Employee Attestation Form by October 4, 2021.
Under Governor's Proclamation 21-14.1, employees who are not fully vaccinated by October 18 or have not been granted a medical or religious exemption by October 18, may no longer be employed by the College.
Bellevue College Welcomes New Tenure Track Faculty
Congratulations and a hearty welcome to our eight new tenure track faculty at Bellevue College. Two were promoted from the ranks of our adjuncts—Nick Russ and Renee Nejo. All eight faculty members bring a diversity of experiences and interests and have taught at an impressive list of American and foreign institutions. Learn more about each of these faculty members below. (information in the captions was supplied by the new faculty)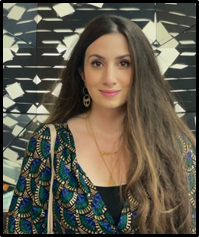 Salam Awad is a Palestinian American from Central Washington joining the department of Political Science at Bellevue College. Salam's specializations are in international relations, human rights, and the Middle East. She enjoys introducing students to global voices and perspectives, especially within the realm of political and social thought.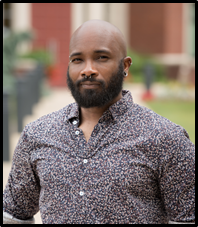 Dexter L. Booth was born in Richmond, VA, and is the author of two collections of poetry, Abracadabra, Sunshine (Red Hen Press, 2021) and Scratching the Ghost (Graywolf Press, 2013). He has been teaching for over a decade and holds an MFA in Poetry from Arizona State University and a Ph.D. in Creative Writing from the University of Southern California, where his research focused on the relationship between 19th century American Igbo slave myths and the first popular minstrel show character, Jim Crow. He joins the English department this fall.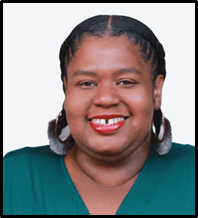 Tamara Boynton Howard, MPH is a seasoned health educator with a focus on healthy relationships and comprehensive-plus sex education. Her goal is to make healthy relationships the norm. Her education background includes a BA in psychology and MPH in community health education. She has taught in the community and public schools for over 15 years. Her first book Write Your Life Right is a tool designed to help people get on the right track to better health. Tamara is a tenure-track assistant professor and the program chair in the Health & Wellness BAS program.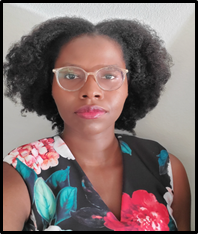 Dellyssa Edinboro is an educator, a researcher, and a community advocate who is joining BC's Cultural and Ethnic Studies program. She received her AA in Liberal Arts from the Borough of Manhattan Community College (BMCC), BA in Humanities and Justice from John Jay College of Criminal Justice, and MA and Ph.D. in Education Policy and Leadership Studies (Schools, Culture, and Society) from the University of Iowa. Dellyssa is an interdisciplinary educator who teaches through the lens of history, sociology, philosophy, literature, and digital humanities, and passionate about learning and sharing knowledge about how diversity and equity issues impact our society.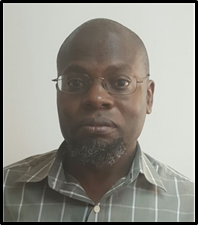 Jamiiru Luttamaguzi is joining the Math faculty. He graduated from Louisiana State University in Math and System Sciences. Jamiiru has worked previously at Nashua Community College, Grand Canyon University, Prince Sultan University, and Elizabeth City State University teaching mainly Mathematics, Statistics, and Computer Science courses. He has a special passion for working with students on projects to help them learn science writing and research.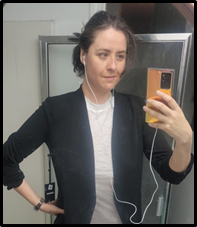 Renee Nejo teaches video game design and 3D digital design for DMA at IBIT. Prior to teaching, Renee was a freelance artist and independent game designer who worked on games like Ever Jane, and Gravity Ghost. She has made video games that were given a shout-out from the Obama White House and shown in the Smithsonian. As a tribal member of the Mesa Grande Band of Mission Indians, Renee is an unapologetic advocate for education and the self determination of the native American people and was an artist for the Mighty Code Talkers Comic book. She used the quarantine to earn her Master's in Education and is currently playing Stardew Valley.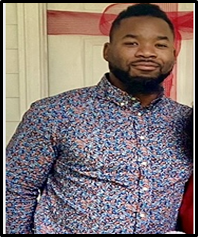 Nicholas Russ has been teaching at Bellevue College for the past ten years and was hired in the Cultural and Ethnic Studies Department.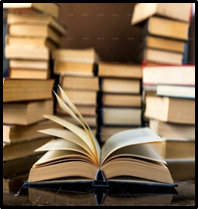 Angeline Schoonover (she/her) is the new OER Librarian/Social Science Liaison at the BC Library. She has been a Librarian for over four years, primarily in the area of Electronic Resources and Reference/Instruction. Angeline is a Jamaican/Kansan who grew up in Houston, TX and has lived all over the country over last 25 years.
Updates
Grab Some Bites on Campus.
Need a coffee or something to eat? Drop by the C building coffee shop or Pizza Café in Student Housing. In addition to coffee and tea, the Pizza Café offers customizable pizzas that are freshly baked in the pizza oven, and delicious salads. Watch for weekly specials!
*C Building Coffee Shop hours: Monday to Thursday from 8 AM to 5:30 PM; closed Fridays
*Pizza Café hours: Monday to Thursday 10 AM to 6 PM; Friday 10 AM to 3 PM
COVID Testing in Parking Garage.
COVID testing will be available through December 31 in the parking garage on main campus. To make an appointment, please visit the Public Health – Seattle & King County website. Due to increased testing demand, the garage will be unavailable for parking through the end of 2021. Employees and students are encouraged to use the north and south campus entrances instead of the main entrance at Landerholm Circle SE. For more information on parking lots and purchasing a parking pass, please visit Public Safety's General Parking Information page.
Air Filtration Systems.
To reduce COVID exposure, Campus Operations has improved filtration systems and adjusted airflow in campus buildings. All BC buildings with classrooms and offices have been upgraded with MERC 13 filters recommended by the American Society of Heating and Air Conditioning Engineers (ASHAE) to filter out the COVID virus. We're also following CDC recommendations to increase the amount of airflow from outside air sources, maintain exhaust systems, and use fans. Employees returning to campus can help by opening windows when possible.
Exciting Tech Upgrades.
The IT Team has been hard at work making upgrades across campus. All classroom podiums now have new computers that include web-cameras to assist with synchronous learning. Additionally, some of our highest-used classrooms—L211, L212, L213—were upgraded with new projectors and screens, instructor computers, document cameras, web-cameras, connecting cables, and the ability to bring your own device to connect to the system.
Transforming Lives Nominations Due October 12.
Looking for a special way to recognize a student whose life has been transformed by a community college education? Please consider nominating them for the Washington State Association of College Trustees (ACT) Transforming Lives Award. More information about nomination requirements can be found here.
Kudos
Thanks to the members of the campus community who contributed to Opening Day. This event would not have been possible without the engagement of so many people! Thank you to presenters: Maria Rivas, Jennie Mayer, Esteban Maldonado, Maggie Harada, Kristen Jones, Penelope Benis, Rachel Lowe, Michelle McRae, Sonya Doucette, Michael Korolenko, Rick Schroeder, Scott Klingenberg, Marisa Hackett, AJ Duxbury, Katelynn Creeley, Steve Downing, and Dan Moretti. Thanks also to Tavis Buchan, Javier Womeldorff, David Seber, Nadescha Bunje, David Bruckner, Ruthie Bly, and Nataliya Matkivska for assisting with many of the critical behind the scenes details, and our Opening Day coordinators: Amanda Morris, Laura Gettleman, Eva Murrell, Rebecca Chawgo, and Alicia Keating Polson. You can find recordings of many of the sessions on the BC College-Wide Events SharePoint site.
The staff in Housing, Event and Food Services, Campus Operations, and Public Safety who supported a successful Housing Move-In Day last week deserve special recognition! Thanks to their strong inter-office coordination, over 230 students are now living on campus. Special thanks to Chad Pettay and Becca Cole, as well as the Resident Assistants and Desk Attendants, who provided a smooth move-in for al resident students.
Final Thoughts
I am delighted to kick off this new academic year with you. Although many of us are still working remotely much of the time, I will be on campus more this quarter and am looking forward to attending more in-person gatherings (with masks and appropriate social distancing, of course). I enjoyed the New Faculty Social outside the Faculty Commons last week and meeting some of our students at the C Building Coffee Shop on the first day of classes. I welcome your invitations!
Gary Locke
Interim President
*Links to some documents will not be available to individuals external to Bellevue College.
Last Updated November 1, 2021