Dear Colleagues,
It's that wonderful time of the year when we get to celebrate the success and achievements of our students! I've enjoyed attending many of the smaller graduation ceremonies and events over the last couple of weeks and look forward to attending several more in the next week, as well as our first Commencement Ceremony at T-Mobile Park on June 24.
Speaking of student success, I am pleased to share a brief overview and progress of our Achieving the Dream (ATD) & Guided Pathways Student Success work through our Sway Newsletter for Spring 2022. Special thanks to Megan Watson, who has been leading our ATD Communications Team, and four Peer Educators (students): Noah Laxton, Vital Kyungu, Mani Nguyen, and Daniel Kamanda. And thanks to the many students and employees involved in ATD and Guided Pathways this year.
Celebration & Awareness Days/Months
Pride Month
This June BC celebrates Pride Month! It's a time to recognize the achievements of our LGBTQIA+ communities and acknowledge the struggles they still face. The original organizers chose June to pay homage to the Stonewall uprising in June 1969 in New York City, which helped spark the modern LGBT-related movement. To learn more about Stonewall and LGBTQIA+ activism, visit the BC Library Media Center's virtual display. Information on local news and events can be also found at Seattle Pride.
Juneteenth
Juneteenth commemorates the day in 1865 when the enslaved people in Texas learned that two years earlier the Emancipation Proclamation had become law. While we expand our learning and understanding of this and other significant moments in our nation's history, we must also recognize that nearly 156 years later, there is still much work to be done. Want to learn more about Juneteenth? The National Museum of African American History & Culture's virtual programs and educational lessons is a great place to start. If you would like to participate in the celebration, consider this collection of events that will be taking place around Seattle.
Updates
Changes at North Campus
Earlier this week, I shared the news that we recently signed an agreement to lease out the North Campus to the Bellevue Children's Academy, which will result in positive net-revenue for BC. And beginning Fall 2022, our entire Occupational & Life Skills (OLS) program will be moved to the main campus, instead of splitting the program between our two campuses. This is a huge win for all our students, who will benefit from a truly inclusive college experience.
Commencement is Almost Here
Commencement will be celebrated at T-Mobile Park on June 24 and marks our return to an in-person ceremony. Morning Anchor for King 5 News Mimi Jung will deliver keynote remarks, Physics professor Robert Hobbs will be the faculty speaker, and soon-to-be BC graduate Florida Cishesa will be the student speaker. For those unable to attend, the ceremony will be livestreamed on the Bellevue College YouTube channel.
Kudos
Foundation Excellence Awards
Congratulations to the four employees who were announced as the 2021-2022 BC Foundation Excellence Awards winners at last week's Year-End & Excellence Awards Celebration event.
Classified Staff: Tina Amaro Stegge, Nursing Simulation Lab Technician
Exempt Staff: Pilar Lopez, Associate Dean of the Occupational & Life Skills (OLS) Program
Part-Time Faculty: Archana Alwar, World Languages
Full-Time Faculty: Dale Lindman, Art
Florida Cishesa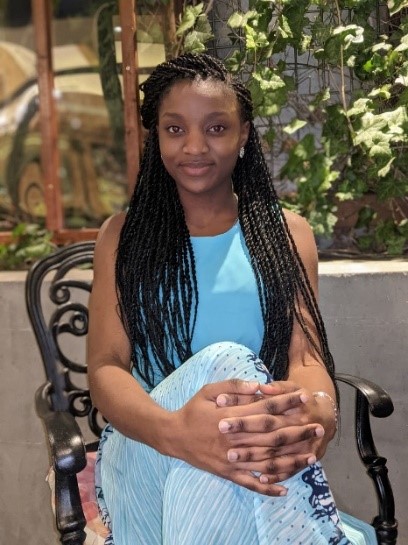 Congratulations to BC student Florida Cishesa for being selected to the All-Washington Academic Team, which honors and recognizes our state's exemplary higher education students for their academic achievements and positive contributions to the community. Florida was also selected to serve as this year's student speaker at Commencement!
Ashley Whitman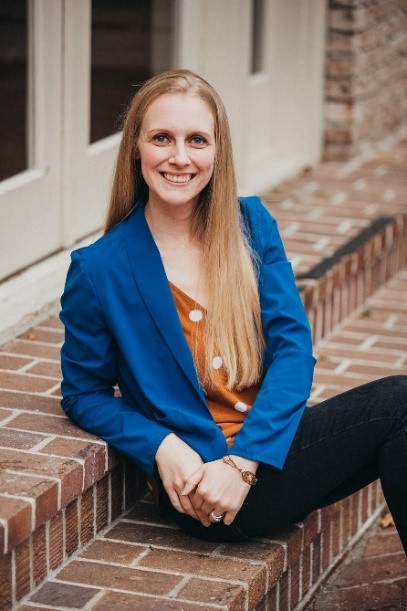 Congratulations to BC student Ashley Whitman who was selected as a 2022 New Century Workforce Pathway Scholar, which is a scholarship program sponsored by the Coca-Cola Foundation and Phi Theta Kappa. More than 2,000 applications were received and evaluated on academic achievement, leadership, service, and significant endeavors. Ashley received the highest score in the state of Washington!
Makilah Joyce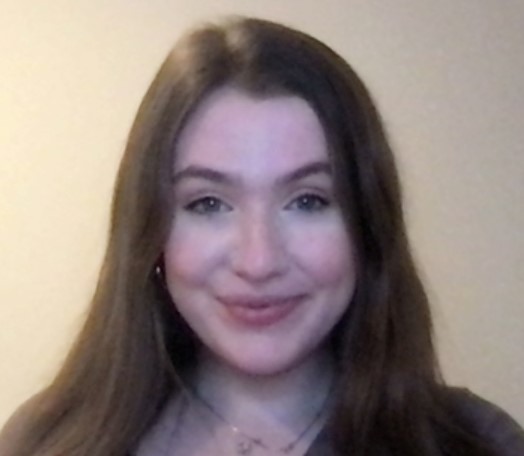 Congratulations also to BC student Makilah Joyce who was selected as a 2022 Coca-Cola Academic Team Gold Scholar and will receive an academic scholarship. Selection as a Coca-Cola Gold Scholar was based on scores Makilah earned in the All-USA Academic Team competition, for which more than 2,000 applications were received this year.
Phi Theta Kappa
The three students noted above: Florida Cishesa, Ashley Whitman, and Makilah Joyce are all members of Phi Theta Kappa, the International Honor Society for Two Year Colleges, which recognizes academic achievement and provides leadership development opportunities for students. Congratulations to Alpha Epsilon Rho (Bellevue College's chapter of Phi Theta Kappa) which was recently awarded Two Star Level status by the national organization. Thank you also to faculty member Terry Hatcher who serves an advisor to BC's Phi Theta Kappa chapter. Terry has worked with the chapter the past 3 years and her energy and commitment are integral to the chapter's success.
Custodial Crew
Thank you to our fantastic BC Custodial Crew for keeping the campus clean, healthy, and safe. Over the past couple of years, while many classes and offices were predominantly remote, our custodial staff were on campus every day maintaining and disinfecting our indoor spaces. They continue to clean and disinfect our buildings every day to create a safe and welcoming environment. Operations Manager Tali Yehuda said about her team: "They love seeing the campus come back to life." Thank you, BC Custodial Crew, for your ongoing teamwork and dedication that makes our campus an enjoyable place to work and learn.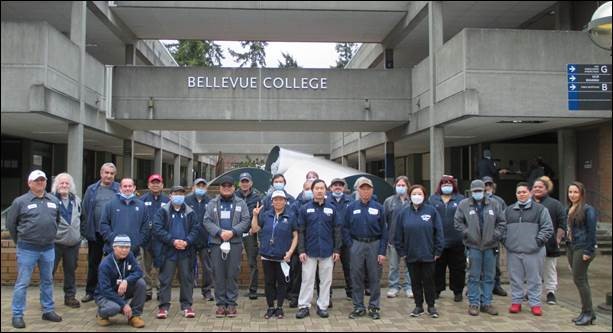 Final Thoughts
I'd like to close my note today with some news about Bellevue College that we can all celebrate and take pride in:
A recent report from Georgetown University's Center on Education and the Workforce found that among all US colleges granting 4-year degrees, Bellevue College is 25th in the Nation for 10-year return on investment.
College Factual put BC in the top 10% of institutions nationwide in terms of overall quality.
In Washington State, PayScale.com ranked BC #1 for the mid-career earnings of our associate degree alum.
A number of our programs were recognized for excellence this year, including:

Healthcare Management and Leadership, which was ranked #1 on a Best Affordable Healthcare Management Degrees Programs list.

BC ranked #1 for Best Medical Sonography Program.

The Interior Design program was ranked #2 by Best Universities.net.

Our bachelor's degree offerings expanded with the approval of the BAS in Cybersecurity, with another BAS in Business Management & Technology on the near horizon.
We launched a new collaboration with Amazon to offer students more opportunities to earn Amazon Web Services Certifications, and pathways to pursue internships and employment with Amazon Web Services customers and partners.
As part of our ongoing commitment to social justice, BC installed the first rainbow crosswalk on the Eastside at the top of Landerholm Circle, a new artwork called Unity by the renowned artist Teddy "Stat" Phillips, and through the Outdoor Murals Project, more murals will be installed over the course of the summer.
BC partnered with the national, award-winning Puente Program to support LatinX students in reaching their academic and leadership potential, and the UMOJA Scholars Program to provide a supportive learning community and enhance the educational experiences of Black, African American, and other students.
To our employees and our students, thank you for your dedication and contributions to Bellevue College!
Gary Locke
Interim President
Last Updated June 30, 2022