Thanks to the BC community for the tremendous participation in the Equity-Focused Professional Development Day last week. A big "Thank You" to the Office of Diversity, Equity and Inclusion for putting on a thought-provoking and meaningful day for our campus. Between the variety of sessions, the opportunities to learn in community with one another, and the engaging presenters—it was an excellent day.
The next college-wide event will be Campus Community Day on Tuesday, February 7 and will be centered on the topic of emergency management and preparedness.
President's Civic Fellows
The RISE Learning Institute and the President's Office recently collaborated on the creation of the President's Civic Fellows. The fellows will focus on increasing civic engagement on our campus by building capacity of faculty, staff, and students to engage in understanding across differences through dialogue and discourse. I am proud to announce the inaugural President's Civic Fellows: Mandie Mauldin and Madison Curry.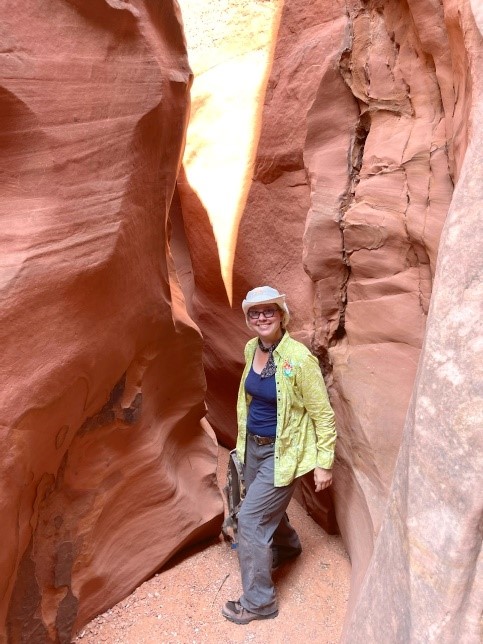 Mandie Mauldin
Mandie Mauldin is in her 19th year teaching at Bellevue College and her 15th year as an adjunct faculty member in the Math department. As a professional development specialist, Mandie works with faculty to help empower them to support their students in becoming expert, self-sufficient learners. She has extensive experience designing and leading faculty professional development, including through her former role as Interim Director of the Faculty Commons. Mandie looks forward to bringing her facilitation and listening skills to this fellowship position in an effort to bring our campus community together in a productive and supportive way.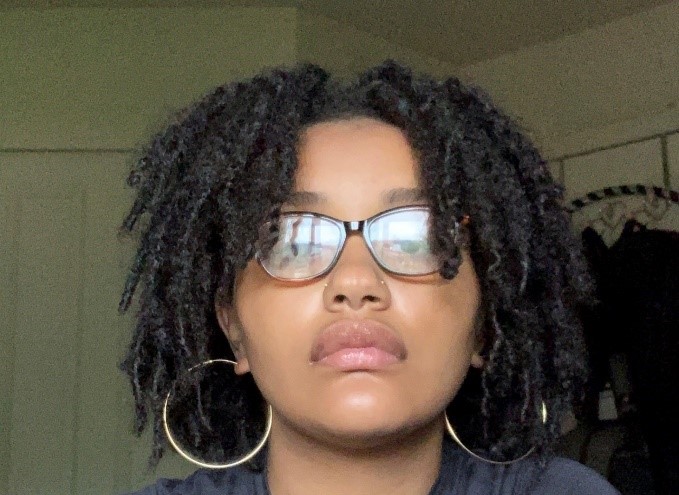 Madison Curry
Madison Curry is a second-year Psychology student who previously wrote for The Watchdog college newspaper and is the current President of the Black Student Union (BSU). Madison is excited to be an inaugural fellow and truly hopes she can make a difference in the campus environment. Throughout the year, the Civic Fellows will work to promote deliberative dialogue and depolarization through cross-campus events, student organizing, and faculty professional development. Please join me in congratulating Mandie and Madison on their selection as this year's President's Civic Fellows.
Updates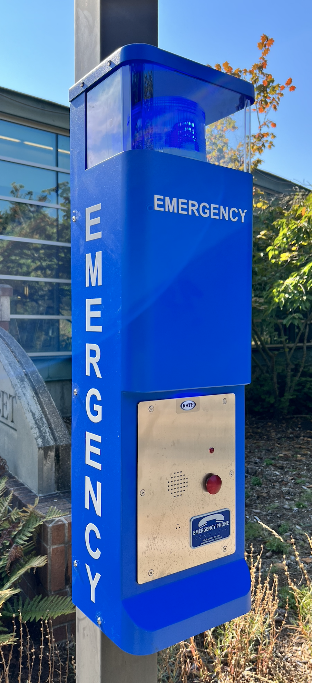 New Emergency Phones
New emergency phones are being installed on campus! Anyone on campus can use these phones to call Public Safety. Public Safety is also available 24/7 at (425) 466-9365 or during business hours at their office at (425) 564-2400. These are good numbers to save in your phone so you have them if you need them!
Three blue emergency phones have been installed and are active at the following locations: a) south of the M Building between lots D1 and D2; b) N building north entrance near the crosswalk; and c) north of the U building near the rainbow crosswalk. A fourth emergency phone will soon be installed southeast of the Gym near the Challenge Course. Six additional emergency phones will be installed across campus over the next few months. These new blue emergency phones are replacing the older yellow emergency phones.
The main campus emergency equipment map shows the locations of the emergency phones.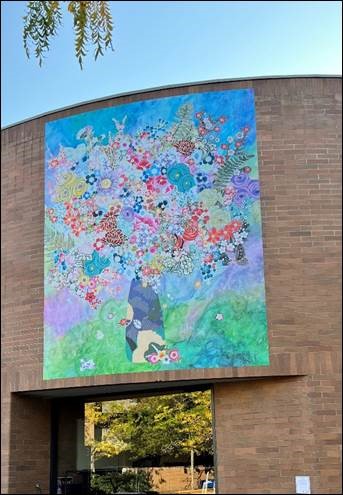 Welcoming New Art to Campus
Have you seen the new murals on campus yet? I seem to discover a new one on every walk around campus. This mural located near the Carlson Theater, titled "The Storyteller," is by our very own BC staff member Jenn Pang. These murals are a beautiful visual representation of our commitment to affirm and uplift the diverse identities within the BC community and our commitment to social justice.
Recent Celebration & Awareness Days/Months
LGBT History Month
This October is the 15th anniversary of LGBT History Month – an observance of lesbian, gay, bisexual, and transgender history and the history of gay rights and related civil rights movements. Our Library Media Center has a terrific virtual display with books, videos, and other resources. You can also explore the history of LGBTQIA+ activism in Seattle through the Seattle Civil Rights and Labor History Project, which has put together a comprehensive presentation, including everything from a timeline to key photos and historical documents.
We recognize that those who identify as LGBTQIA+ and wish to be their authentic selves face challenges on multiple levels and deserve our unwavering support. Many thanks to our LGBTQ Task Force, BC Governance, and all those who persevered in advocating for the first Rainbow Crosswalk on the BC campus—and on the Eastside. It's a visual symbol of that support and helps to make this a more welcoming campus for our LGBTQIA+ community members.
World Mental Health Day
World Mental Health Day is observed each year on Oct. 10, and is dedicated to global mental health education, awareness, and advocacy. The past few years have taken a toll on everyone's mental health, so it's important to learn how to identify issues, understand and respond. For students, the BC Counseling Center has trained mental health professionals who can assist with a wide variety of personal life challenges and concerns. They also have an excellent list of resources. For employees, the Employee Assistance Program (EAP) offers free and confidential counseling and resources. Please don't hesitate to take advantage of these support systems or share them with those who might need help.
Get Your Flu Shot!
Finally, I wanted to conclude by encouraging everyone to get their COVID-19 booster shot, as well as their flu shot! The vaccinations for COVID-19 and the flu offer the best protections to getting sick, and you'll also be protecting others from serious illness and hospitalizations. Together we can help save critical healthcare resources for our community and save lives!
Gary Locke
Interim President
Last Updated November 10, 2022