In 2019 RISE and the Office of Academic Affairs began collaborating to support departments that wish to infuse a high-impact practice into all or most sections of a course (or a sequence of courses) that reaches a large number of BC students per year. In our first application cycles, we were gratified to receive many excellent applications from faculty all across campus. Two projects received funding in 2019-20, two in 2020-21, three in 2021-2022, and one in 2022-2023. Details about the winners are below.
What is the President's Award?
The Achieving the Dream framework emphasizes the importance of taking data-driven and equity-driven student success strategies to scale across the institution in all of our Pathways. Bringing high-impact practices into courses that serve large numbers of students is a powerful strategy to close achievement gaps.
High-impact practices refer to strategies that have been demonstrated to increase student engagement, learning, and success. These practices include community-engaged and service-learning, undergraduate research, first-year seminars, internships, project-based learning, etc. All student groups benefit from participating in such experiences, but the students who benefit the most are those who have been traditionally underserved in higher education—students of color, first-generation college students, low-income students, and students with disabilities (Kuh 2008; Finley & McNair 2013).
As a key part of BC's work in Achieving the Dream, RISE and the Office of the President will support departments that wish to infuse a high-impact practice into all or most sections of a course (or a sequence of related courses or set of courses along a BC Pathway) that reaches or will reach over 300 unduplicated BC students per year. Teams may request up to $25,000 for this work. One or more projects may be funded up to that total of $25,000, as determined by a review committee.
Applications for the 2022-2023 funding cycle are now open! The instructions and application materials are below. Funding proposals must be sent to rise@bellevuecollege.edu by May 19, 2023.
Download the Application
Previous and Current Award Winners
2019-2020 Winners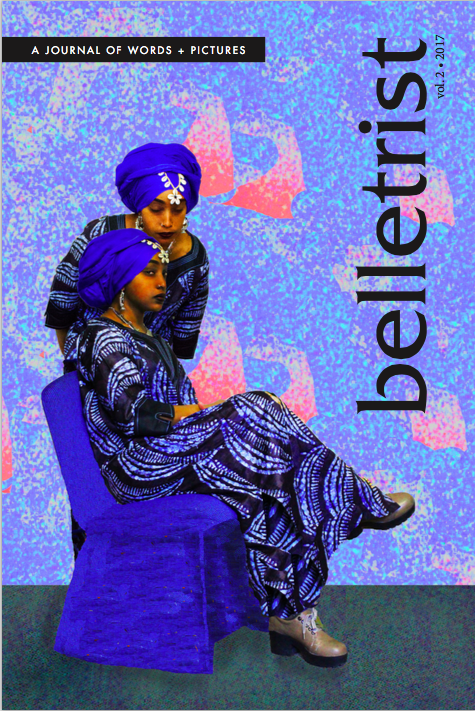 Cassie Cross and Cara Diaconoff lead a team of faculty who are connecting students taking ENGL 101, the most highly enrolled course at the college, with Belletrist, BC's national and student literary magazine, through a project-based learning approach. Current students use previous students' published work as a source of inspiration; they have opportunities to write, edit, and create marketing materials for the magazine; and they create their own zines. This innovative approach reached 336 students in 20 substantially increased student engagement. If you want to be involved in this project and have your students use or create zines, please contact Cassie Cross or Cara Diaconoff.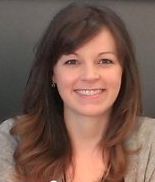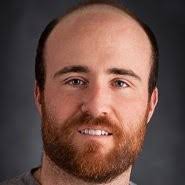 Building curriculum that involves more inquiry-based, student-driven work has been a major goal of the Chemistry Department in recent years, and several faculty have been engaged in the BUGR Group, the Bellevue Undergraduate Research Group. Building on that work, Sonya Doucette, Grady Blacken, and Jacqui Drak are leading the charge to bring integrated undergraduate research modules into the introductory general chemistry sequence, CHEM 161, 162, and 163.
More information about these innovative projects, including learning outcomes data and samples of student work, can be found in the RISE annual report.
2020-2021 Winners
First Year Seminars: Building Student Success and Closing Equity Gaps
Project leaders: Christina Sciabarra and Betsy Zahrt Geib
This project will fund the faculty training needed to scale up the First Year Seminar. This is a new course that will become a graduation requirement for all incoming BC students seeking a transfer Associate Degree. Students in this course identify their goals over the course of the quarter and explore careers and academic pathways, which will ultimately result in selecting a pathway. This project will create and deliver the training for faculty to lead students through this process of self-discovery, exploration, decision-making, and reflection. First-Year Seminar courses are a proven high-impact practice that close equity gaps, improve retention, and boost student success.
Stretching Ourselves: Building Bridges between Cultures and Contexts
Project leaders: Li Liu, Jen Anderson, Theresa Ford, and Bruce Wolcott
This project refines the curriculum for Intercultural Communication, CMST&280, a popular course that reaches over 900 students per year and is required or recommended for many pathways and degree programs. The course aims to increase intercultural understanding by examining the effects of culture on both the communication process and each individual. In the globalized and interconnected world we live in, intercultural interaction is the norm, rather than the exception. How can we work to build competent communication skills and a curiosity about others in order to dispel cultural biases and stereotypes? How can we leave our own comfort zone and stretch ourselves to get to know another culture on a deeper level? Those are the goals of this project.
The project will produce an updated curriculum in the course that features Virtual Reality-based content with immersive learning experience situated within various cultures around the world. The updated curriculum will help us more deeply deliver on all the learning outcomes of this course, and the opportunity of visiting foreign locations through VR/XR technology can effectively fill the equity gap between students who can afford the cost of studying abroad and students who do not have the financial means to do so.
2021-2022 Winners
Institutional Resilience: Student Collaborations to Improve Course Interface Design
Project Leaders: Ron Austin, Betsy Zahrt Geib, & Deborah Leblang, eLearning; Lisa Harris, Business Management; Dena Laney, BTS & ITS; and Keith Rowley, BTS
Students in various Business Technology (BTS) and Programming courses will have the opportunity to apply their learned skills to support Bellevue College faculty in providing meaningful blended learning. This will come through a partnership between eLearning and the Programming and BTS programs, with the goal of adding a Cidi Labs-focused project into PROG 109, BTS 110, BTS 289, and possibly some capstones. Cidi Labs is a Canvas-based tool recently introduced to the college community that speeds up the process for creating a well-designed course and improves accessibility.
Depending on the course, students will utilize Cidi Labs in a way that benefits Bellevue College faculty. They will apply the skills they have learned to redesign Canvas-integrated interface elements for faculty "clients." In essence, faculty can request that PROG or BTS students help them design Canvas pages through the "back-end" (e.g. CSS, HTML, JavaScript, etc.) of Cidi Labs. This will allow more faculty to use the tool while saving them time and overcoming technology hurdles they might have. eLearning will collect these designed pages and create a repository available to all faculty college-wide, and students will be able to include their project work in portfolios and on resumes.
The Introduction of Geographic Information Systems (GIS) as Undergraduate Research
Project Leaders: George Walker & Ian Walker, Geography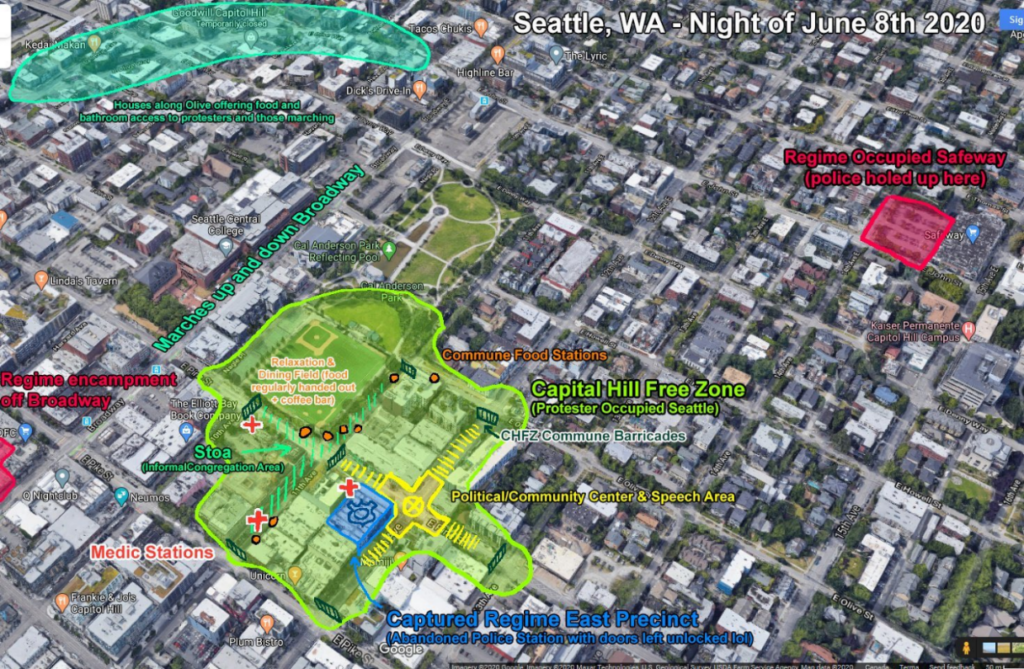 A research project will replace the mid-term exam in Intro to Geography (GEOG& 100) and will be a standalone (more advanced) project in Intro to Mapping and Geographic Information Systems (GEOG 258). This will aim to introduce GIS to students, and thus build interest in careers that utilize GIS. GIS is a computer-based tool for mapping and analyzing life on earth. GIS technology integrates common database operations such as query and statistical analysis with the unique visualization and geographic analysis benefits offered by maps.
The project itself will consist of several low stake assignments and a final "mapping" project. For example, they might: create a map that shows the locations of state parks and fire districts so that appropriate officials can be contacted quickly and effectively per area in the event of a future wildfire, map and highlight health equity in the Seattle area, map LGBTQ spaces in Seattle over time, map the Racial Equity Index across the United States, etc. In the end, students will conduct real-world research that address real-world issues, all while better understanding the principles of Geography and learning about Geographic Information Systems.
Building Criminal Justice Practitioners through Community-Engaged Research
Project Leaders: Charlene Freyberg, Kelli Callahan, Jabril Hassen, & Hailey Perkins, Criminal Justice
The proposed project will add an experiential component to the most popular criminal justice course, Introduction to Criminal Justice (CJ& 101). Through a community-engaged research project, students will better understand the complexity of criminal justice systems in the real world, build their skills in information literacy and research, and hopefully increase their interest in careers in criminal justice.
At this time, the project could go one of two ways: 1) Students will find their own CJ agencies – government, nonprofit, or advocacy – and conduct research that utilizes their perspectives and hopefully supports their work; or 2) The CJ faculty develop ongoing research projects with local CJ agencies that students contribute to during their time in CJ& 101. In both, the students build an authentic, real-world, hands-on understanding of the issues they are learning in class. The project leaders, representing the whole Criminal Justice faculty, are spending Fall 2021 and Winter 2022 finalizing the model, building community partnerships, and redesigning the course, before piloting it in Spring 2022.
2022-2023 Winners
Revamping General Psychology with Equity and HIPs
The psychology department faculty are undertaking a collaborative re-design of the introductory course – General Psychology (PSYC& 100). Both adjunct and full-time faculty will work in tandem to research the new American Psychological Association (APA) recommended Introductory Psychology Initiative (IPI) themes, develop goals for the course re-design based on this research, identify student learning outcomes, and create associated assignments to transform how we teach PSYC& 100. The IPI themes focus on depth of core psychological concepts rather than a breadth of concepts and center the development of transferable skills, such has project-based learning and undergraduate research. This immense project consists of the largest single team so far awarded – 8 consistently-active team members – and will reach over 1000 students per year.
Last Updated August 29, 2023