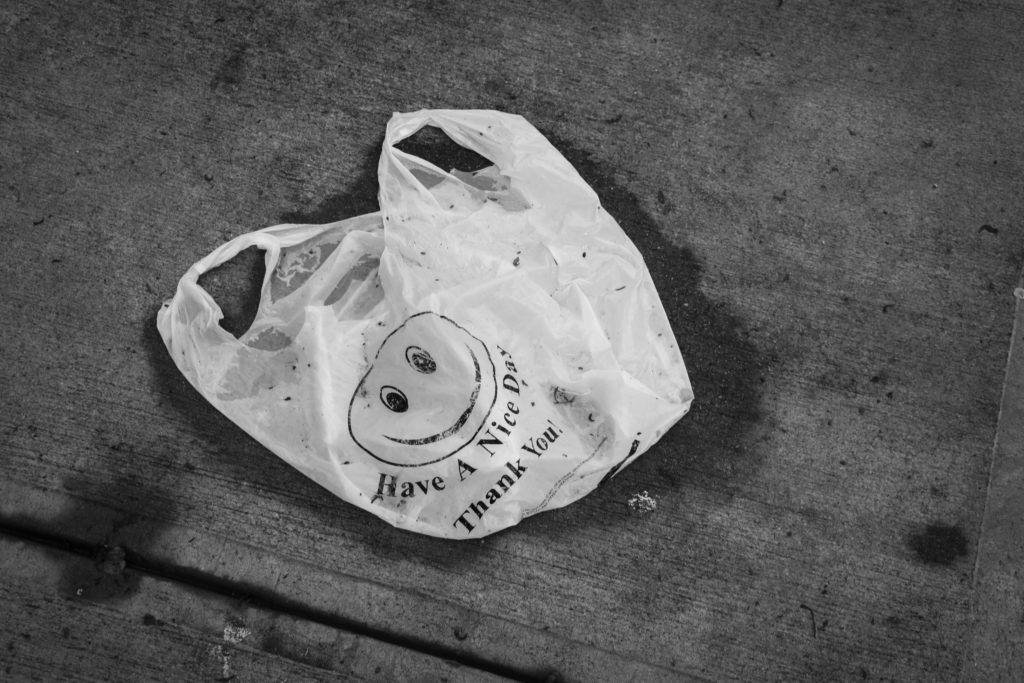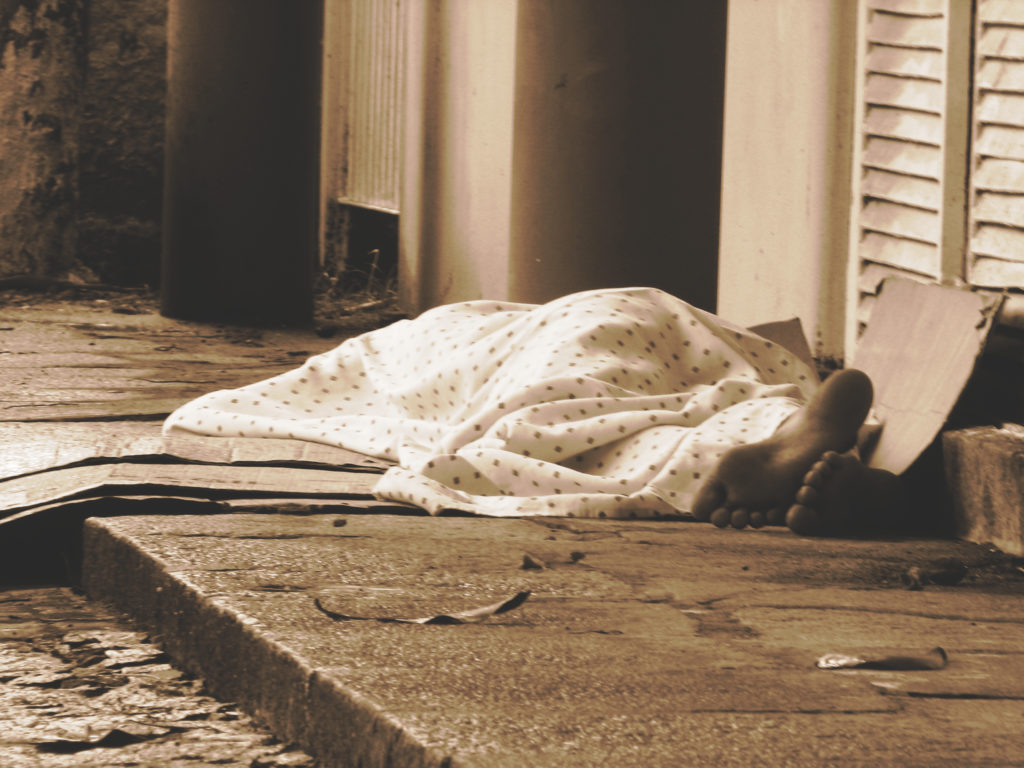 ---
Bags to Bedrolls, a project of the RISE Learning Institute and Bellevue College Office of Sustainability, repurposes single-use plastic bags into bed mats for locals experiencing homelessness. They create a lightweight water-barrier to help keep sleeping bags and blankets drier. Once completed, the mats are distributed to unhoused locals through the project's community partner, Congregations for the Homeless.
Email both the Office of the Sustainability and the RISE Learning Institute to learn more about how to get involved with this project. And scroll down to learn more!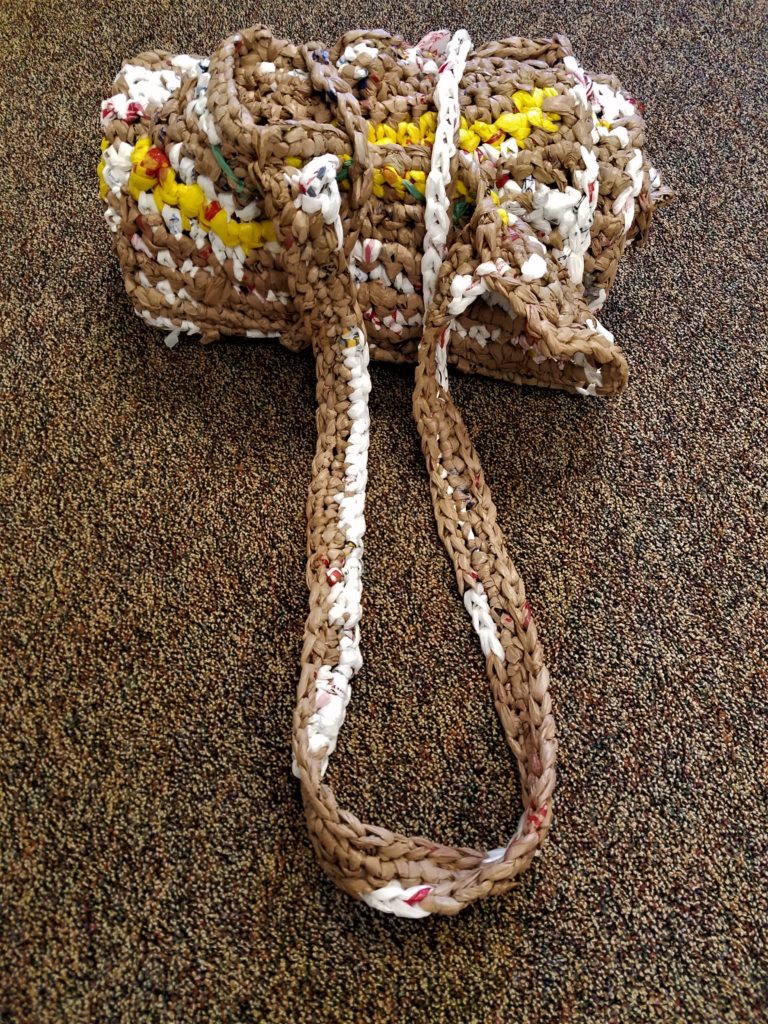 Since Winter 2018, the Bags to Bedrolls Project has engaged over 1000 Bellevue College students. Through events during Homecoming and Earth Week, the open "plarn" period, and class visits, students have learned about both sustainability and homelessness while contributing to the project.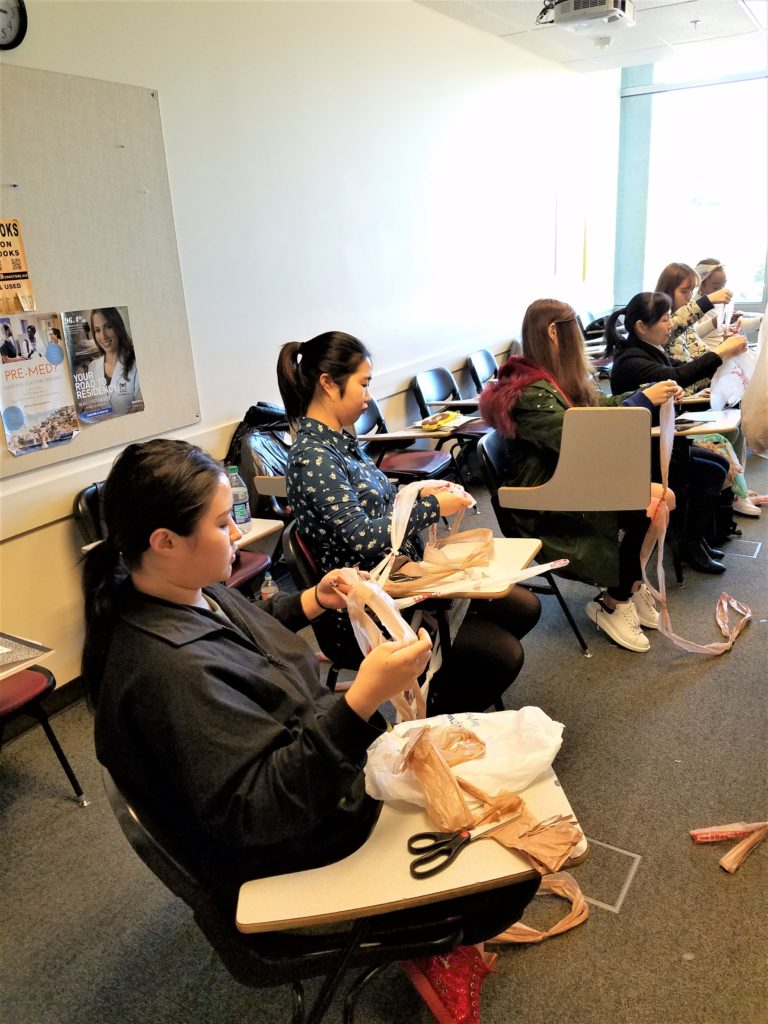 Participating students have been in: Sociology, Biology, English, Career Education Options, Adult Basic Education, English as a Second Language, Environmental Science, Occupational & Life Skills, and the English Learning Institute.
---
Students:
Visit the RISE MakerSpace (B237) for Open "Plarning." The schedule will be released in early Fall 2023.
Faculty:
Invite us to your class! We can discuss homelessness and/or sustainability along with "plarning."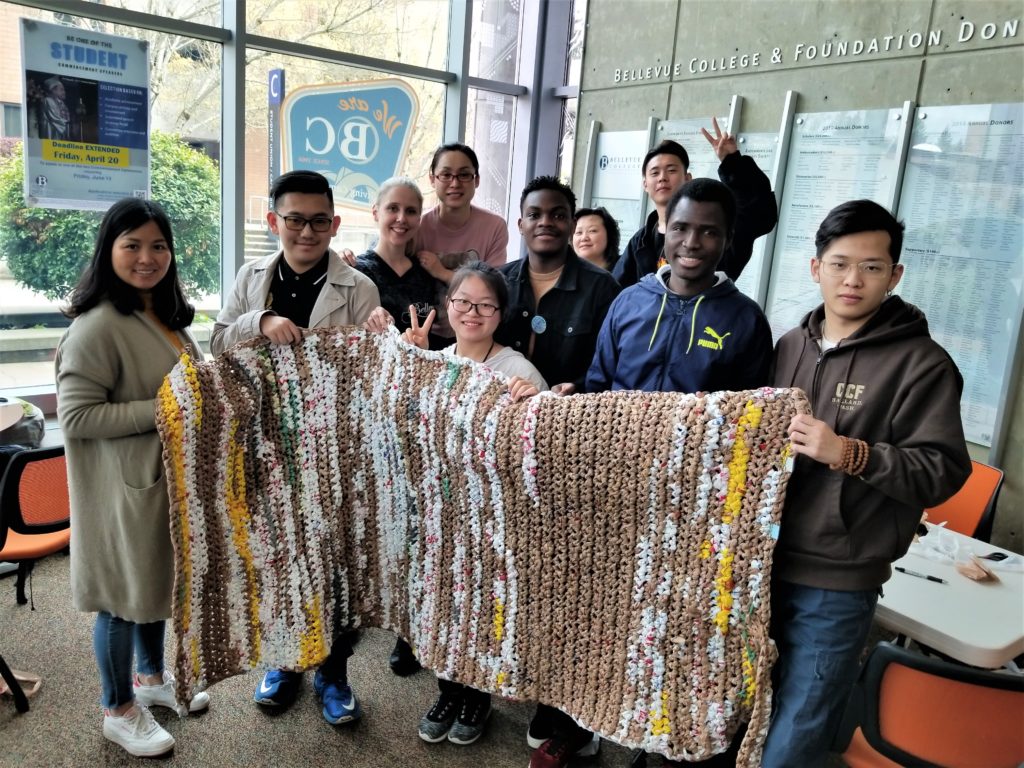 Last Updated July 26, 2023