Without a doubt, the social distancing of the past 2.5 years has made community-engaged learning more challenging. But there are plenty of ways to connect our courses to the world around us in a remote setting. So, whether you're teaching online or hybrid, click below for ideas.
Quick Links
Ideas for Remote Courses
---
For Those Who Still Want to Volunteer:
You and/or your students may feel the urge to volunteer in the community during Fall. Definitely do it! As the broader community rebounds from the effects of the pandemic, community-based organizations and nonprofits can use support. Here are a few things your students (and you) can do: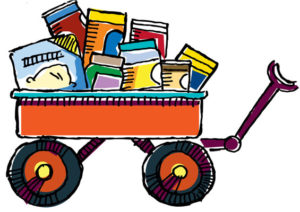 Go to BC in the Community, Idealist, and VolunteerMatch to find in-person volunteer opportunities. BC in the Community, a free service with over 150 local organizations for the Bellevue College community, also allows students to log their hours, earn digital badges, create volunteering resumes, and more!
Help deliver groceries and medicines to vulnerable people through mutual aid: A coordinating body is supporting people who are in risk of going out, and they can always use drivers to deliver food, medicine, and other needs to front doors. This is the volunteer form.
Buy Real Change: Most Real Change vendors rely on the $2 newspaper purchase to sustain an income, and are now in dire need as foot traffic has decreased. If you pass by a vendor near your grocery store, consider buying.
Donate money to organizations that support those affected by COVID-19, fight for social justice and anti-Blackness, lift up the International District, etc. Reach out to RISE for suggestions.
Help fight social isolation: Consider joining something like QuarantineChat, a free service that allows you to talk with people quarantined around the world.
Use your craft skills to make chew toys for dogs in shelters, bedrolls for people experiencing homelessness, and more.
---
Engage with Food Insecurity
Most local food banks, food pantries, and soup kitchens are open (using proper protocol) and are still looking for on-site volunteers. Here are some; check their websites for updated information:
Last Updated September 20, 2022