May 22 – May 26 2023, Bellevue College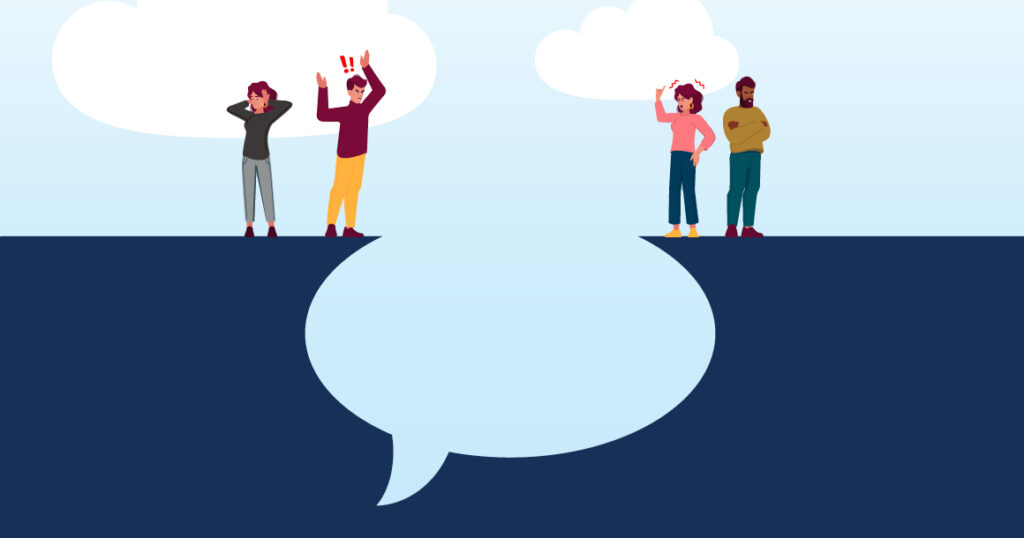 These days, it can feel hard to have meaningful conversations about challenging topics with people we disagree with. Issues are overly politicized. Communities are increasingly polarized. People may not feel heard. People may not feel safe speaking their minds.
Voices United provides Bellevue College students, faculty, staff, administrators, Trustees, and the broader community an opportunity to remember why and how we have conversations about difficult or complex topics, particularly with people we may disagree with. This week of events has been sponsored and supported by Interim President Gary Locke and the Office of the President, and has been organized by the RISE Learning Institute. Voices United is the culmination of the 2022-2023 President's Civic Fellows initiative.
No registration required. Just come in-person or join us by Zoom. Details for both are in the calendar of events. Many of the events have limited in-person space.
During Voices United:
Get inspired by incredible speakers and performers who promote conversation and support our communities.
Attend a presentation or workshop led by a faculty colleague to explore different methods for fitting dialogue into a class.
Learn a new tool to easily and effectively address misinformation before it spreads on social media or via group chats.
Participate in conversations around tricky topics or about the culture we wish for our college.
Join a student discussion exploring how we promote a safe and welcoming environment for the sharing of different ideas and perspectives.
And more!
Scroll down to learn about our amazing speakers and presenters. Click the yellow button below to go straight to the calendar of events. Click the blue button to contribute your perspectives about challenging conversations and civic engagement (This short survey is for BC students, faculty, and staff only.). Don't forget to post about this event on social media with #VoicesUnitedBC !
Questions or want to learn more? Contact the RISE Learning Institute.
Speakers and Presenters
Bellevue College will be hosting some incredible speakers and presenters for Voices United. These speakers have professional and lived experiences in politics and governance around civic bridgebuilding and voting, student-led movements for dialogue, the legal fight for climate justice, community-building for our homeless residents, and global research into misinformation, among other work and backgrounds.
Additionally, Bellevue College instructors are offering workshops for faculty about how skits, storytelling, technology, and more can be utilized to facilitate meaningful dialogue in classes.
Click the images below to read about each presenter. Then visit the calendar of events to learn when and how you can see them.
Community Speakers
Faculty Presenters
Bios for Community Speakers
Steve Hobbs WA Secretary of State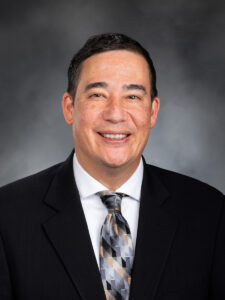 Steve Hobbs is Washington's 16th Secretary of State. He began his tenure in 2021 and was elected by the people of Washington in November 2022. Secretary Hobbs leads the office responsible for managing state and local elections, corporation and charity filings, Washington State Library, Washington State Archives, and a number of other community programs.
Previously, he was the state senator for Washington's 44th legislative district, having first been elected in 2006. Secretary Hobbs is a lieutenant colonel in the Washington Army National Guard. He holds a master's degree in public administration and a bachelor's degree in political science from the University of Washington.
Secretary Hobbs will be providing the Wednesday Keynote on May 24, as well as facilitating an informal conversation later that day. Click below to learn more.
Dr. Madeline Jalbert Center for an Informed Public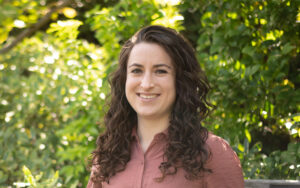 Madeline Jalbert is a Postdoctoral School in the Information School at the University of Washington. She completed her Ph.D. in Social Psychology at the University of Southern California. Madeline studies how context and subjective experiences influence memory, judgment, and decision-making. Her work primarily focuses on factors that impact judgments of truth and risk, as well as how these judgments play out in naturalistic contexts. The goal of this work is to shed light on effective strategies for preventing and correcting the spread of misinformation.
Dr. Jalbert will be co-facilitating a workshop about misinformation on Monday May 22 with her colleague Morgan Wack. Click below to learn more.
Rep. Derek Kilmer Washington 6th District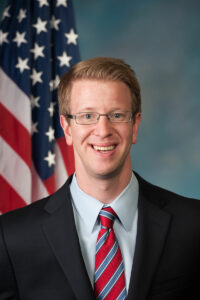 Derek Kilmer serves as the United States Representative of Washington's 6th Congressional District.
Born and raised in Port Angeles, Rep. Kilmer saw firsthand how the region's economy has struggled, and the impact that has had on families and communities. The son of two school teachers, he was taught to appreciate the value of education. After working in consulting and then serving in both the Washington state house and state Senate, Rep. Kilmer was reelected to a fifth term in the U.S. House of Representatives in 2020. Rep. Kilmer is one of the lead sponsors of the 2022 Building Civic Bridges Act, bipartisan legislation empowering communities in efforts to "[build] relationships across lines of difference" (source).
Rep. Kilmer will be be kicking off the week on Monday May 22! Click below to learn more.
Manu Meel Bridge USA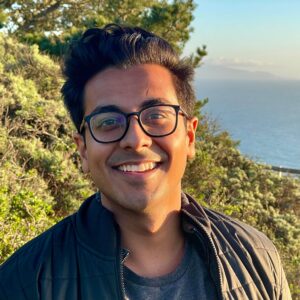 Manu Meel is passionate about empowering young people to bridge divides. He believes that the biggest threat to American democracy is affective polarization and growing misunderstanding between Americans. As CEO of BridgeUSA, Manu is currently building the largest and fastest growing student movement to bridge our differences and change how we talk politics. Manu contributes to several news outlets, works on pro-democracy efforts nationally, and advises political leaders on reducing polarization. In the past, Manu worked as an associate at the venture capital firm Amplo and at the Department of State as a political analyst in counterterrorism. His work has been featured in The New York Times, The Washington Post, and other media platforms. In 2022, Manu was recognized as a Forbes 30 Under 30 honoree for leading BridgeUSA.
Manu will be providing the Thursday Keynote on May 25, as well as facilitating three different informal conversations throughout the day. Click below to learn more.
Miriam Oommen Juliana v. US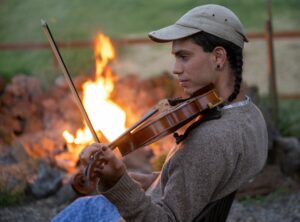 Miriam Oommen (she/they) is a queer Malayali-American climate justice organizer, musician and public speaker. Born and raised in the pacific northwest, they are notably a plaintiff on the federal climate change lawsuit Juliana vs. US, as well as on the Board of Directors of the activist defense law nonprofit the Civil Liberties Defense Center. A multi-instrumentalist and music teacher, Miriam is a songwriter, fiddler and vocalist in the queer/punk old time string band Foraging and the Rattling Bones. They co-host a weekly old time jam in Eugene, Oregon, facilitate direct action trainings and speak on the intersection between music and social justice.
Miriam will be performing and telling stories on Tuesday May 23, as well as joining a panel event later that day about conversations for challenging topics. Click below to learn more.
Nico Quijano City of Bellevue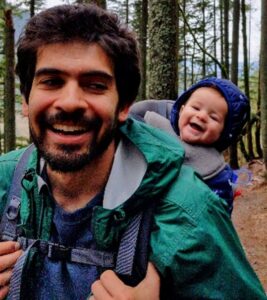 Nico Quijano is the Homelessness Outreach Program Manager for the City of Bellevue, with prior professional experience as an elementary school teacher and as an outreach worker, case manager, and director at a nonprofit serving teens and young adults experiencing homelessness. Nico is originally from New York, married into the PNW, has an adorable two year old, plays guitar, runs marathons, enjoys a good pizza, and loves to engage the public. Please reach out (via phone at 425.229.5819 or e-mail at NQuijano@bellevuewa.gov) with any questions or concerns regarding homelessness.
Nico will be participating in a panel event focused on community conversations on challenging issues on Tuesday May 23. Click below to learn more.
Morgan Wack Center for an Informed Public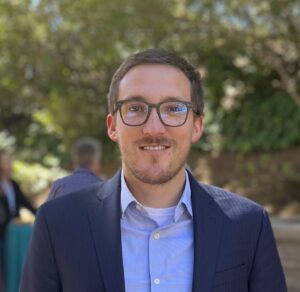 Morgan Wack is a Doctoral Candidate in Political Science at the University of Washington. Morgan's research interests emphasize the political consequences that result from the dissemination and use of novel communication and identification technologies, particularly in the Global South. Specifically, has worked to examine how communication technologies influence support for democratic institutions and perceptions of electoral legitimacy. In addition to his academic work, Morgan has assisted government agencies and NGOs in several countries on issues related to healthcare, education, and misinformation.
Morgan Wack will be co-facilitating a workshop about misinformation on Monday May 22 with his colleague Dr. Madeline Jalbert. Click below to learn more.
Bios for Faculty Presenters
Jeremiah Allen Bellevue College First-Year Seminar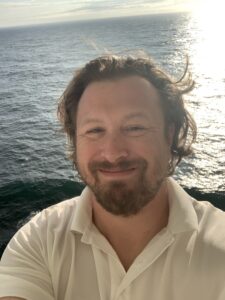 Jeremiah Allen (he/him) is the program chair of the First-Year Seminar who this summer will complete his fourth year at the college. With an MA in English, Rhetoric and Composition, Jeremiah is proud to have worked extensively with pre-college students and continues to innovate in the development and delivery of proven educational models including accelerated developmental composition and cohort-based learning. While he still considers himself to be somewhat of a fresh face on campus, Jeremiah strives to share his enthusiasm for our professional development community and innovative programs that enhance the student learning experience and continue to inspire and refresh his capacity to engage students in this challenging, post locked-down era. He especially would like to shout out to his colleagues and mentors in RISE, eLearning, the Faculty Commons, and all of the creative and dedicated faculty and staff in the Connected Learning division.
Jeremiah will be leading a faculty workshop on Monday May 22 about how apps can promote a safer environment within which to have challenging dialogues. Click below to learn more.
April Ambalina Bellevue College Nursing Program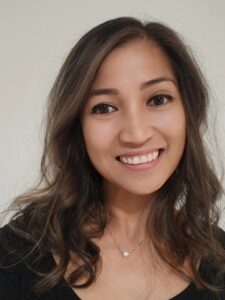 April Ambalina is an Associate Professor of Nursing with a Master's in Health Sciences Education and over 10 years of nursing education experience. She has taught and mentored nursing students and nurses internationally, including a community health clinical course in the Dominican Republic. April is an avid international traveler with a strong foundation in intercultural awareness. During the pandemic, she created innovative ways to bring lab work and skills testing to students virtually, using YouTube and social media to increase engagement and build community.
April will be leading a faculty workshop on Tuesday May 23 about the use of storytelling to discuss systemic racism and bias in healthcare. Click below to learn more.
Salam Awad Bellevue College Political Science Program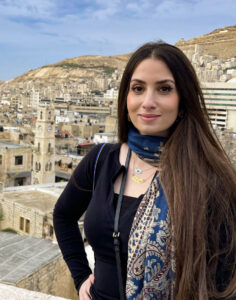 Salam Awad is an Assistant Professor in the Department of Political Science at Bellevue College. Her research and teaching interests include international relations, post-colonial studies, the Middle East, social movements, refugees, and human rights. She is an avid reader, art enthusiast, and lover of history. Her courses typically focus on critical applications of politics and provide new perspectives to help students critically analyze global issues.
Salam will be leading a faculty workshop on Wednesday May 24 about countering bias and stereotypes in media and social media. Click below to learn more.
Dr. Shadi Kanan Bellevue College Nursing Program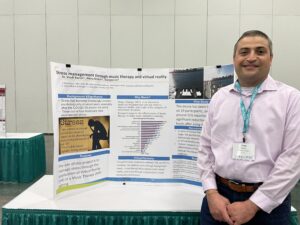 Dr. Shadi Kanan joined Bellevue College as full-time faculty in the HSEWI Division / Nursing Program. Shadi joined Bellevue College directly after he got his doctorate degree in Nursing from Kent State University, Kent, Ohio in the Summer of 2020.
Shadi started his nursing career after he got his bachelor's degree of nursing (BSN) from Jordan University of Science & Technology/ Jordan in 2001. He also went on to receive his Master of Science in Nursing (MSN) in Nursing from the same university in 2005. Shadi's nursing career began on a cath-Lab unit, but the majority of his experience has been spent in nursing education in several universities and colleges . Shadi believes that delivering nursing care to a person is an honour and that teaching future nurses of tomorrow is a blessing. He is excited to apply this principle to his teaching role to help shape the next generation of Bellevue College nurses.
Shadi will be leading a faculty workshop on Friday May 26. Click below to learn more.
Dr. Li Liu Bellevue College Communication Studies Program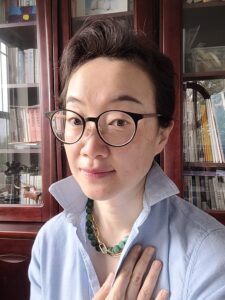 Dr. Li Liu has been teaching at Bellevue College for over ten years. She regularly offers CMST 280, intercultural communication, a course that explores ethnocentrism, bias and prejudice on social members' communication choices. She received her Ph.D in intercultural communication from University of Washington, and MA in international communication from Peking University in Beijing.
Li will be leading a faculty workshop on Wednesday May 24 about how skits can be an effective teaching tool. Click below to learn more.
Calendar of Events
Scroll down to get to the calendar. Click across the top to look at the schedule for that day, and the click the event to read more information and find out how to attend the event.
Calendar
Last Updated August 1, 2023