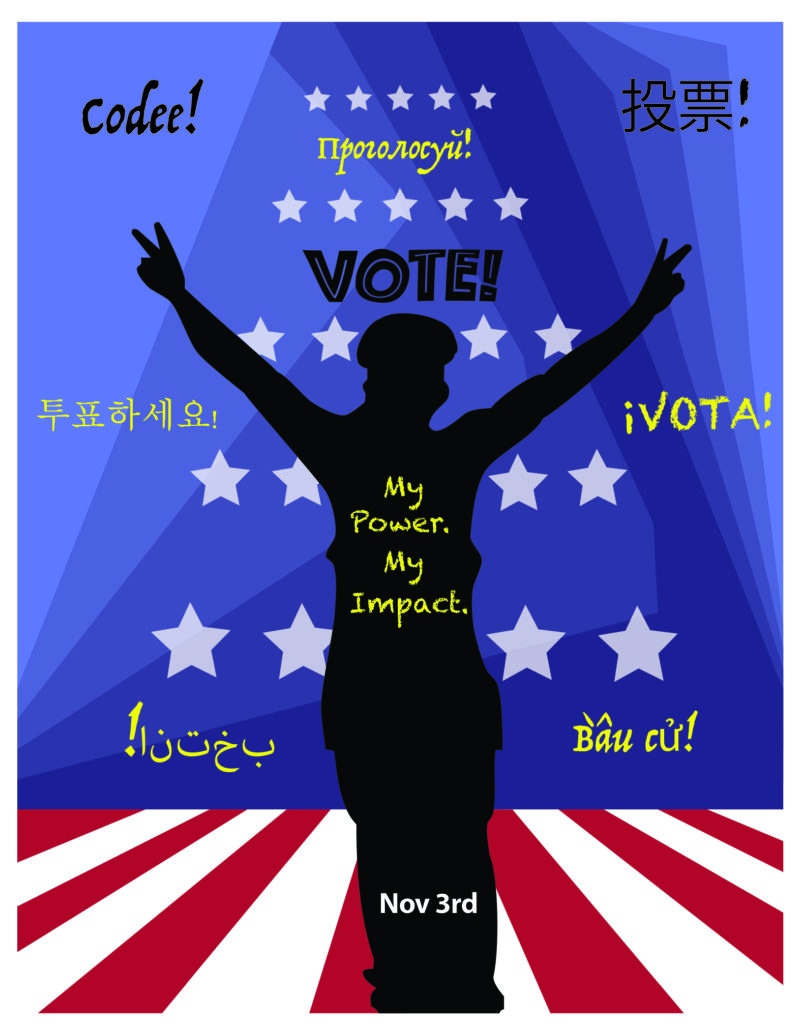 ---
Download and share this amazing image with others in your community!
Resources & Information
Go to the tabs near the bottom of the page for important dates, events, FAQs, and more! Review the links below for details about how and why to vote, in various languages.
US election 2020: A really simple guide (BBC World)
الانتخابات الأمريكية 2020: دليل مبسط لكلما تريد معرفته عن العملية الانتخابية
美国大选:十个基本问题和关键信息
Выборы президента США-2020 для "чайников" – самый простой путеводитель
Una guía muy simple para entender las elecciones en Estados Unidos
Bầu cử 2020: Giải thích đơn giản về hệ thống chính trị Mỹ
Help us out by completing a 2-minute survey!
Do people at our college vote? Have they paid attention to the Census? How do they participate in their communities?
Bellevue College would like to collect data about the voter and civic engagement of its students, faculty, and staff. This information will better allow the college to plan activities that build our collective voice in our communities and across the nation.
We encourage all members of the Bellevue College community, no matter age or citizenship status, to complete this 2-minute survey (click yellow button below), preferably by October 25. At this time, the survey is only available in English. All responses are anonymous and confidential. Please contact Sapan Parekh with questions.
---
---
Last Updated August 30, 2022