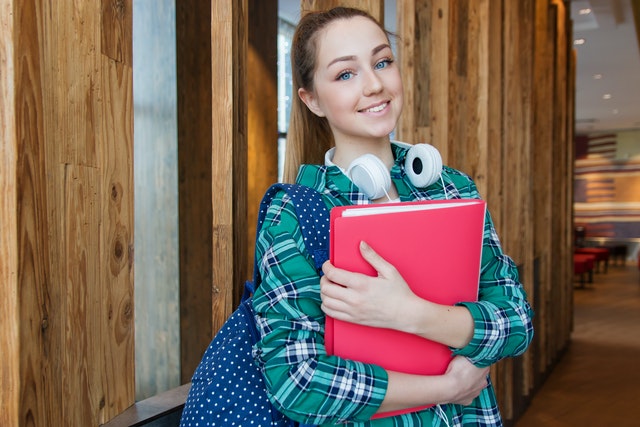 To apply for the RS program follow the steps below
Fall 2023 Quarter Running Start Apply NOW!
Fall 2023 Quarter You must complete all steps by the deadline to take part in Running Start for Fall quarter 2023
Deadline: September 11, 2023
Use this link to Start Your Application and to get information about the admission process.
When prompted, select "First Year" not "Running Start."
Do not select Transitional Studies.
Note: You apply only once – current students do not need to reapply.
After the college processes your application, you receive an email with your ctcLink student ID number and the next steps needed before you can enroll for classes. This includes:
Make sure to allow time to complete all the admission and RS processes by the deadline listed at the top of this page. Use the Academic Calendar to view the suggested admission deadlines.
Use this link for Step-by-Step Help with the Application process.
This step alerts the RS Office of your intent to join the RS program. This important step ensures our staff connects your admission application to your RS account. Use the button below to start the form.
All RS students must complete the Intent Form. Private and homeschool students must also take additional steps. See below.
*ATTENTION: It can take up to 10 business days for our office to process the form.
RS rules require that you enroll as a Non-Attending student at the high school in your service area or your school district office. You must call your local high school to determine how you enroll – it can vary by school district.
At the end of each quarter the college sends your grades only to the high school or district office where your enrollment is documented. If you wish for your private high school to receive your grades, you must ask the college to send an official transcript to you or your high school. There is a cost connected to this process.
Low-income students may request a fee waiver if they meet certain conditions and/or provide supporting documentation.
You can request the fee waiver at the time you submit your Enrollment Verification Form (see step four below) when you complete the Free and Reduced Lunch Status section on the EVF. Our office informs you by email if we need additional documentation.
Note: After you complete this step and step two below, the RS office sends you an email with information about your next steps. Allow up to ten business days for the office to send you this email – see step three below.
After you submit the RS Intent Form and the General Admission application, the RS Office sends you an email from our Running Start New Student email address. Check your junk mail or spam folder to make sure you do not miss it.
Allow ten business days for our office to send you this email and to process your forms after you complete both steps one and two.
You must complete all the steps listed in the email before you can enroll for classes.
Your high school and the college use this form to track the number of credits you take.

Without this form the college charges you the full rate of tuition and fees, and
We cannot count you as a RS student.

Use this link to download the EVF in PDF Format.

Meet with your high school counselor to complete the EVF each quarter.
Make sure you complete all parts of the form, including all required signatures.

Leave the RS advisor signature blank

Submit the form online using the link below. This process requires you to login with your NetID, and upload your EVF in PDF format.
*ATTENTION: It can take up to 10 business days for our office to process the form.
Congratulations! With the steps listed above complete, you may enroll for classes based on your enrollment appointment time.
Use this link for step-by-step instructions on How to Enroll for Classes.
Remember, RS does not pay for classes below the 100 level (i.e., Math 099), or classes that exceed the number of allowed credits on your EVF.
After you enroll for classes, remember you must pay fees connected to the classes you take.

You must pay these fees by deadline for when tuition is due.
Check the Academic Calendar for deadlines to pay tuition and fees.
Some students may qualify for a fee waiver. See the section on Fee Waivers under Step One above.
Advising Note: FYS is a graduation requirement for students who plan to complete an AAS-DTA (Associate in Arts and Sciences – Direct Transfer Agreement), and the transfer Associate Science Track I and II degrees. The college expects students to complete FYS in their first two quarters of enrollment.
Running Start Students are exempt from this requirement if they began taking classes before summer 2022. Running Start students must complete this requirement if they began taking classes on or after summer 2022.
Please note that in addition to applying to the RS program and enrolling for classes, you must also understand other college and RS program requirements. Check the RS General Rules and Information website for additional information.
We look forward to working with you as a student in the Running Start Program!
Last Updated May 26, 2023