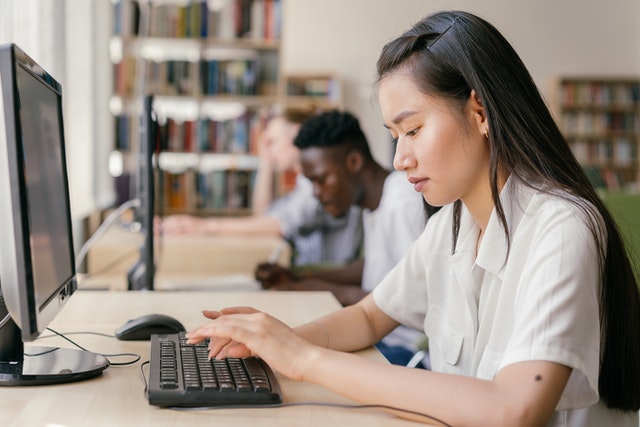 ATTENTION: as of February 23, 2023 we have not received any information about the Running Start Program being offered during the 2023 summer quarter.
Summer 2022: Running Start program information The State of Washington now provides limited funding for high school students to take part in RS during the summer. To qualify for summer RS funding you must be a Junior or Senior for the upcoming 2022/2023 academic school year can attend based on one of the following statements below:
I plan to enroll for courses to complete my Professional Technical degree program at BC, or to support completion of my high school CTE Sequence to Graduation Pathway.
I plan to enroll for one of the following courses, which is required for all transfer degree seeking students within their first three quarters of enrollment:

First Year Seminar (FYS) 101
Learning Strategies for Student Success (HD) 120
Motivation and Empowerment (HD) 125

I plan to enroll in courses needed for credit recovery at my high school so I can earn my high school diploma at the end of my senior year.
Note: If you plan to begin as a new RS student for Summer Quarter, you must complete all the
By June 29, 2022 to qualify for RS Summer Program, admissions should be complete
RS Summer Program Enrollment Form, July 1, 2022
Enroll for your qualifying classes by July 6, 2022.
Additional Information
For questions about the summer RS program, please email us at: runningstartsummer@bellevuecollege.edu.
Summer RS covers your tuition on approved courses – most RS students pay classroom fees.

If you enroll in other courses, or you enroll or change your change your enrollment after the deadlines listed above, you must pay for all tuition and fees as a regular college student.

Some low income students may qualify for a Fee Waiver.

For summer, we automatically apply the fee waiver to your account if you received the waiver during the this past school year.
Use this link for information about the Fee Waiver and a link to the form to ask for the waiver.

RS Advising and Support for Summer Quarter

Bellevue College and our office are open all summer. This includes our support services.
Last Updated February 3, 2023