Hello!
Welcome to the BC Science advising page, please check back regularly for new and exciting updates to this page. Consider exploring this page first, and then feel free to make an appointment to meet with an advisor by calling 425-564-2321.
We also offer same-day advising most Tuesdays and Wednesdays. Come to L200 early in the day to sign up for an open appointment time.
You can email the science advisor at scienceadvising@bellevuecollege.edu. For general advising information, please visit the Academic Advising homepage.
Getting Started:
If this is your first time at BC, please note that efficient use of advising time and resources are only possible after new students have completed the necessary steps for enrollment and matriculation. These steps include: applying and being accepted to Bellevue College, having attended a group advising session (when possible), and having submitted previous college transcripts or having taken the necessary placement procedures.
All new students to Bellevue College should visit the Admissions homepage.
All first time to Bellevue College students are expected to attend a New Student Orientation. You will review our college policies, enrollment procedures, determine your academic advisor, and enroll in your first quarter. Any questions, please contact the Welcome Center at welcome@bellevuecollege.edu.
If you are a student with previous college experience please read through our Transfer Student document to learn more about BC and the processes here.
---
*NEW* Sign up for a Group Advising Session
Starting Winter 2018, Bellevue College Academic Advising will be offering Group Advising Sessions for students interested in STEM (Science, Technology, Engineering, and Math) and Pre-Professional Health fields.
Students in there first few quarters at Bellevue College will benefit most from these sessions.
Please come with questions! We can discuss class planning, prerequisites for your program, transferring to a university, useful educational planning tools and resources, and more.
These sessions will last up to 1.5 hours (students are not required to stay the whole time) and will serve up to 10 students per session.
Signing up for these sessions can be done online:
---
Major Exploration
If you are a student just exploring the exciting possibilities in science, we recommend that you try to watch one of our webinars before meeting with your advisor. These are great "first steps" to take prior to meeting with an academic advisor. Check out some of our most popular webinars below:
The Pre-Professional Webinar– Have you ever considered becoming a Doctor? What about a Dentist? Or maybe you've thought about going to Pharmacy, PT, or PA school? If any of these sound like a possibility for you then this is where you should get started.
You can also find some helpful tricks and tricks about pursuing a graduate education by exploring our Professional School Transfer Major Guides found under the Pre Professional Degrees heading.
The Technology Webinar– If you are a student interested in working in the Tech industry and want a tech-related major then this is the webinar recommended for you. In this webinar we will discuss a variety of majors including: Computer Science, Computer Engineering, Informatics, Applied Computing and many more.
After watching this webinar, you can find more useful information by reviewing the Computer-Related Degrees Major guide found under the Science Majors heading. Additionally, you may find this guide from the UW incredibly helpful while exploring different computer-related degrees. UW Computer Related Study12 (002)
The Engineering Webinar– If you are a student interested in pursuing an engineering education this is the place to start. In this webinar we will give you crucial information you'll need to set yourself apart and enter this challenging and rewarding field.
Upcoming Events
Transfer events can be found on the Academic Advising transfer page.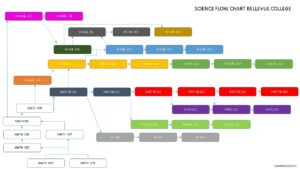 Last Updated January 11, 2018