STEM to Stern is part of the RISE Learning Institute at Bellevue College. STEM to Stern is a prestigious program that was started with funding from the National Science Foundation in 2008. It is a two-year-long cohort for diverse and high-potential students planning to earn a bachelor's degree in fields related to Science, Technology, Engineering, or Math. The cohort is a supportive learning community and a powerful resource to help you succeed here at Bellevue College and beyond. In the 13-year history of the program, over 90% of the students in the program have persisted on STEM pathways.
Objectives and Outcomes
The STEM to Stern program is about the process of becoming a STEM professional. The classes help you build skills and connections that will enable you to succeed as a college-level STEM student and as a professional.
Specifically, this program will help you: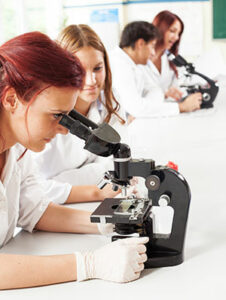 Sustain enthusiasm for STEM fields by connecting  to STEM professionals and STEM alumni.
Develop "STEM Smarts" techniques, such as forming study groups that allow students to support one another and hone problem-solving skills that help you succeed in math and science courses.
Acquire and practice professional skills needed to successfully compete for jobs, internships,  and  scholarships.
Strategically plan your career paths after reflecting upon your interests and strengths and conducting hands-on research about STEM pathways and jobs.
Explore  and connect to  STEM opportunities on campus, in the Puget Sound area, and across the country.
Structure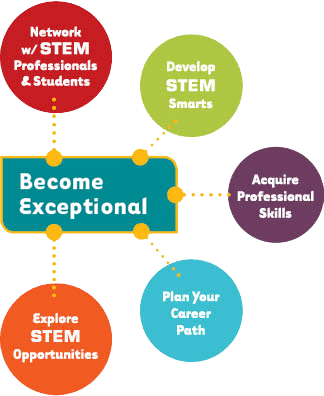 The STEM to Stern program is a three-course sequence, and those courses meet Wednesdays, 2:30-4:20 pm. Every quarter students meet STEM mentors from companies like Boeing, Microsoft, Honeywell, Puget Sound Energy, Fred Hutch, the National Oceanic and Atmospheric Administration, and the US Army Corps of Engineers. In addition, students build professional skills. In fall, they create a resume and examine STEM professions and disciplines to see which ones match their interests, values, and skills. In winter, students build interviewing skills and learn how to apply for internships and scholarships. Each student must apply for at least one such opportunity, and our students have a very good track record of success at landing these opportunities! In spring, students focus on building a professional network online and in person.
STEM Squared
STEM Squared is the cohort for second-year STEM students. It is a one-credit class that meets on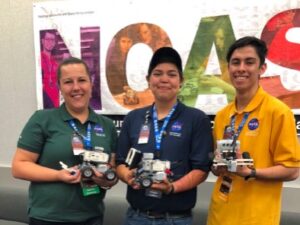 Wednesdays, 2:30-3:20 pm. STEM Squared students work in interdisciplinary teams on yearlong projects of their own choosing using Agile Scrum project management techniques. This experience will help you land awesome paid STEM opportunities! STEM Squared also focuses on learning how to transfer to a 4-year school that fits you. Students examine multiple universities and departments, network with admissions officers, and practice creating transfer application materials. STEM Squared students also apply for prestigious NSF-funded Research Experiences for Undergraduates across the nation.
The STEM to Stern program has some eligibility requirements, and the program requires a short application process.
Last Updated March 25, 2021