Conference and Short-Term Housing
Individuals and groups who are not associated with Bellevue College may be eligible to stay in our LEED® certified Residence Hall for a fraction of the cost of local hotels, motels, and short-term rentals off-campus.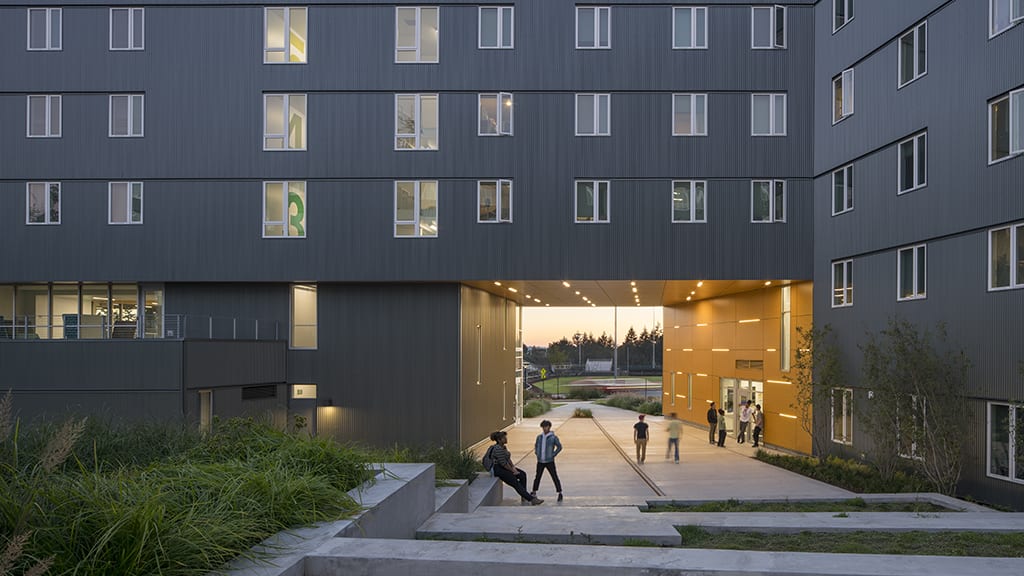 Bellevue College Housing Offers Short-Term, Non-BC Student Options
The Bellevue College Residence Hall is easily accessible to all that the greater Seattle area has to offer. Bellevue and the surrounding community offer many exceptional reasons to visit — be it a conference or professional development opportunity, internship, sports camp, special event, or just to see the sights!
The Bellevue College Residence Hall is located on the Bellevue College campus, at the intersection of I-90 and I-405 in Bellevue and just up the road from the Eastgate Park and Ride. The Residence Hall provides a number of suite and apartment style rooms, all of which come with a kitchen, private bathroom, and furnished bedrooms.
For questions about Bellevue College Housing's short-term housing offerings, availability, and to coordinate arrivals, please contact the Housing Office at (425) 564-1700 or email housing@bellevuecollege.edu
Please note that Bellevue College Housing has received a record number of applications for summer internship housing and have offered all available spaces, at this time. All Incoming applications will be processed to a waitlist. Bellevue College Housing will only be able to make contact with those on the waitlist who receive a room offer.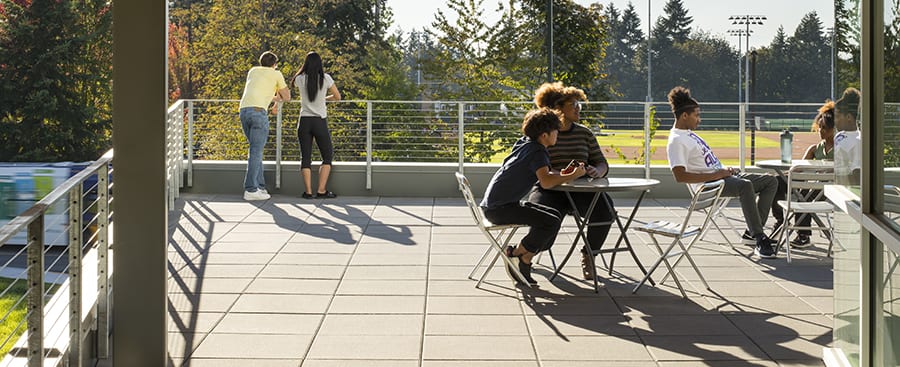 Students from other colleges/universities and local interns
At this time, Bellevue College Housing is accepting applications from undergraduate and graduate students and interns attending other colleges and universities on a space-available basis. Residence Hall rooms are charged to residents quarterly, with academic breaks being included in the academic quarter costs. When applying, please make sure to indicate the institution where you are studying. Please also note the Bellevue College academic schedule. Quarterly costs and approximate room layouts can be viewed at Rates and important dates can be found at Important Dates.
Intern housing dates must generally begin on or close to the start of the summer quarter and end no later than the end of the summer quarter time period.
All applicants will be held to the contract terms below unless otherwise requested and approved:
· Summer quarter 2022: June 24, 2020 at 9 AM until Aug. 15, 2020 at 12 PM
· Fall quarter 2022: Sept. 14, 2020 at 9 AM until Dec. 11, 2020 at 12 PM
· Winter quarter 2023: *To be announced
· Spring quarter 2023: *To be announced
Questions regarding Housing or the application and payment process can be sent to housing@bellevuecollege.edu
Interns and students from other colleges/universities should all apply as individuals, not as a group. Group applications will not be processed, at this time.