---
ctcLink Transition Impact
Due to the upcoming conversion to the new ctcLink system, starting Monday, November 4th, Degree Audit will no longer be used for Transfer Credit purposes. We are currently working to build the new system in ctcLink called the Academic Advisement Report tool. The Evaluations Team is continually working with IT and other departments to bring about solutions; however, it will take time. We appreciate your patience and understanding! If you have any questions about degree requirements, please use our College Catalog and connect with your Academic Advisor or Program Manager
Due to COVID-19, the Evaluations & Graduation Office is working remotely through January 28. The best way to reach us and get questions answered quickly is to use our ticketing system by clicking on the green box below, Ask Online for Help or Information. You can also use the phone callback system to talk to one of our staff. 
Our Services
Take only the classes you need! Our services inform and enable you to outline your pathway to completion for your degree, certificate, or academic goal in the shortest amount of time possible.
Transfer Credit
Bellevue College accepts credit from any college with regional accreditation, or the equivalent of regional accreditation in a different country.
Academic Credit for Prior Learning
You may be able to get college credit for work or life experience, self study, industry certifications, military training, and more.
Graduation
Our office reviews and approves all applications for graduation.
Get Started
Need help or have a question?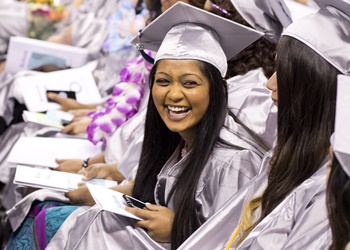 You can ask a question online. A Student Central staff member will follow up with you. You may also find the answer to your question here:
Last Updated December 30, 2021