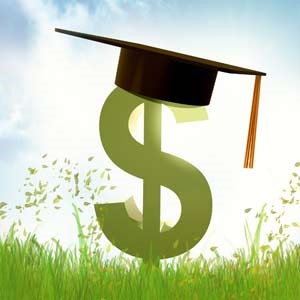 Figuring out how to pay for college can create stress and worry for many families. Understanding the basic application requirements and timelines helps to reduce the anxiety and the worry parents and guardians experience when students first apply for aid.
Our role is to help students obtain the financial resources needed to pay for college and to reach their academic and career goals. Please look to us as a resource.
The Financial Aid web-site has detailed information about processes and the forms needed for those processes. Help your student understand financial aid better by reviewing the website together.
Understand the Application Process
Applying for aid may seem complex and long, but the process is actually very manageable if taken one step at a time. The first step is in understanding that most students under the age of 24 must include their parents information when completing the FAFSA (Free Application for Federal Student Aid), or the WASFA (Washington Application for State Financial Aid) if your student is  undocumented. Most students under the age of 24 are considered dependent for financial aid purposes. This has nothing to do with whether or not you support your student.  Review information related to "Dependent or Independent?"
If your student is considered a Dependent for financial aid purposes, you and your student must complete the FAFSA or the WASFA together. Refer to the financial aid website, "Apply for Aid." The application process is broken down into three easy steps.
Related steps that your student should complete at the same time as the FAFSA or the WASFA are:
Apply for Admission to Bellevue College

After receiving confirmation of admission, Student ID number and PIN, your student should set up their 

NetID and Email

. Click on Create Account. This is required for completing the financial aid application process.
Review of Application Files and Aid Offer
We process financial aid files based on the date your student turned in the last required document. Files are not complete and ready to process for a financial aid offer until your student submits all required documents. If your student completes their file, and during processing we ask for additional documentation, your student does not lose the original file completion date as long as we receive the documentation within two weeks.
Check the 

Academic calendar

for the application file deadlines for the quarter in which your student wishes to begin taking classes. Missing the deadline means that your student must pay tuition and fees, and purchase required books for that quarter. If we later find your student eligible for aid, we reimburse based on your student's eligibility.

We generally begin processing files for the upcoming year in March or April. This means it may take several months before your student receives an offer letter email indicating the types and amounts of aid provided. We also send an email if your student is not eligible for aid.

Ask your student to use the 

BC Financial Aid Portal

to view aid offer information and amounts by quarter.
Last Updated February 25, 2021