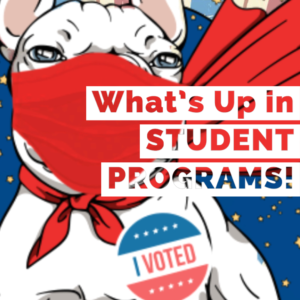 Our weekly newsletter is out! Join our E-Lounge Wednesday — with an "Elections are over, now what?" theme, and we share other events happening here and around the campus.
Visit https://tinyurl.com/y3yc9ay4 to read the full newsletter. Sign up to receive newsletters at https://forms.bellevuecollege.edu/stupro/sign-up/
There's lots going on in Student Programs!
Last Updated November 19, 2020