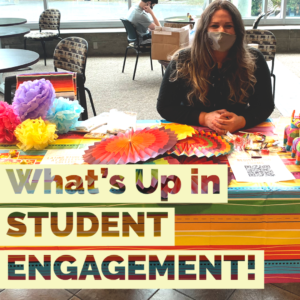 Our weekly newsletter is out now, welcoming all BC students back online and in person for the Fall 2021 Quarter!
Peek inside for info on services we offer to student organizations, plus a full schedule of events happening this week (including Wednesday's Get Involved @ BC Day!), Japan Week, and events kicking off Latino Heritage Month.
Visit https://mailchi.mp/afd952b6755f/whats-up-oct-4 for the full newsletter.
To subscribe to receive our newsletters in your Inbox, visit https://forms.bellevuecollege.edu/stupro/sign-up/.
Last Updated October 5, 2021