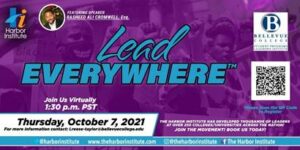 Join the Leadership Institute for an interactive and engaging educational experience that blends student success, student development theory, and real life corporate experience to empower attendees with the tools they need to succeed. Constructive and positive short and long term strategies are shared to increase student engagement in clubs and organizations. Learn how to position yourself for success through involvement and networking to maximize your collegiate experience!
Date and Time: Tuesday, November 2 @ 1:30 PM
Register for this exciting session below.
https://bit.ly/BellevueLEADEverywhereTueNov2
Last Updated October 26, 2021