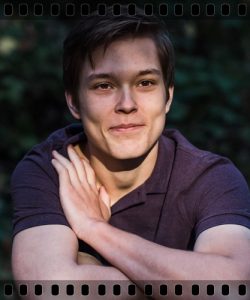 Pierce Alonzo is a second-year student here at Bellevue College, aiming for a political science degree.
His credits include Mr. Darcy in Pride and Prejudice, The Wasp in The Insect Play, and Tybalt in Romeo and Juliet. He performed in Antigone in 2013 as part of the Chorus and is excited to work on another version of the play.
This is Pierce's first production at Bellevue College.
---
Antigone – March 7-10, 7:30 p.m.
Carlson Theater, Bellevue College
Tickets available at Brown Paper Tickets
Last Updated February 2, 2018