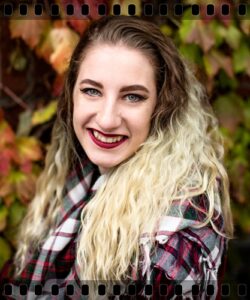 Gabriella Korf is an 18-year-old Bellevue College student.
She's new to the Theater Community, with two previous shows, Julius Caesar by Shakespeare, and a reading of Velvet by Jennifer Loschen. Gabriella is excited for the opportunity to be a part of Antigone.
She's planning on continuing in theater although she's a Marine Biology Major.
---
Antigone – March 7-10, 7:30 p.m.
Carlson Theater, Bellevue College
Tickets available at Brown Paper Tickets
Last Updated January 16, 2018