During the COVID-19 pandemic I have come to realize that vulnerable populations being deeply affected are families as they attempt to cope with the challenges of life in quarantine with children. As a student at Bellevue College and a parent myself, I felt compelled to create educational materials for these groups.
Faculty and students will soon be reintroduced into the Bellevue College environment with new safety rules and guidelines, so I developed deliverables highlighting key points for returning to campus.
For expecting and new student parents there are a couple of deliverables catered to their well-being
Lastly, resources around health equity,
The BC Flu Team practicum has given me the ability to expand my knowledge and research skills so that I may better serve these populations during these times of uncertainty.
Meet Brittany Wood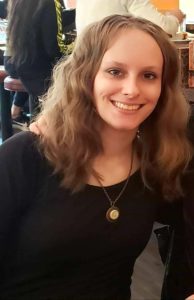 I am a student at Bellevue College graduating with a Bachelor of Applied Science degree in Health Promotion & Management. Before pursuing this program, I had my daughter and knew that going back to college and exploring my passion for health was important for my family. The HPM Program has given me essential skills in shaping my future in health & wellness, and has prepared me for eventually earning a master's degree in Public Health.
Last Updated June 15, 2020