When it comes to our health, we tend to focus on eating healthy and being physically active. We do not realize that the environment around us also has an impact on our health and well-being. Because of the COVID-19 pandemic, we spend more time indoors, so I thought it is essential to create resources that support a healthy indoor environment.
With many people working from home, I have created resources on how to have a proper desk setup.
Meet Brittney Palencia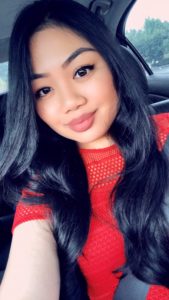 I am a recent graduate of the Health Promotion & Management (HPM) Bachelor of Applied Science program. Before pursuing the HPM program, I took a break from my college education for a few years. I was deciding what I wanted to do, but I knew that finding ways to improve health has always been my passion. Once I discovered Bellevue College's HPM program, I thought it was a perfect fit for me. I believe the HPM program has provided me the necessary skills I need to succeed in the health and wellness field, and eventually pursue a master's degree in global health.
Last Updated June 29, 2020