The BC Fitness Center is a 7,000 sq. ft. state of the art full service exercise lab. The space was remodeled in 2019 to meet the needs of HPE instructional courses, BC Athletics and the BC community at large.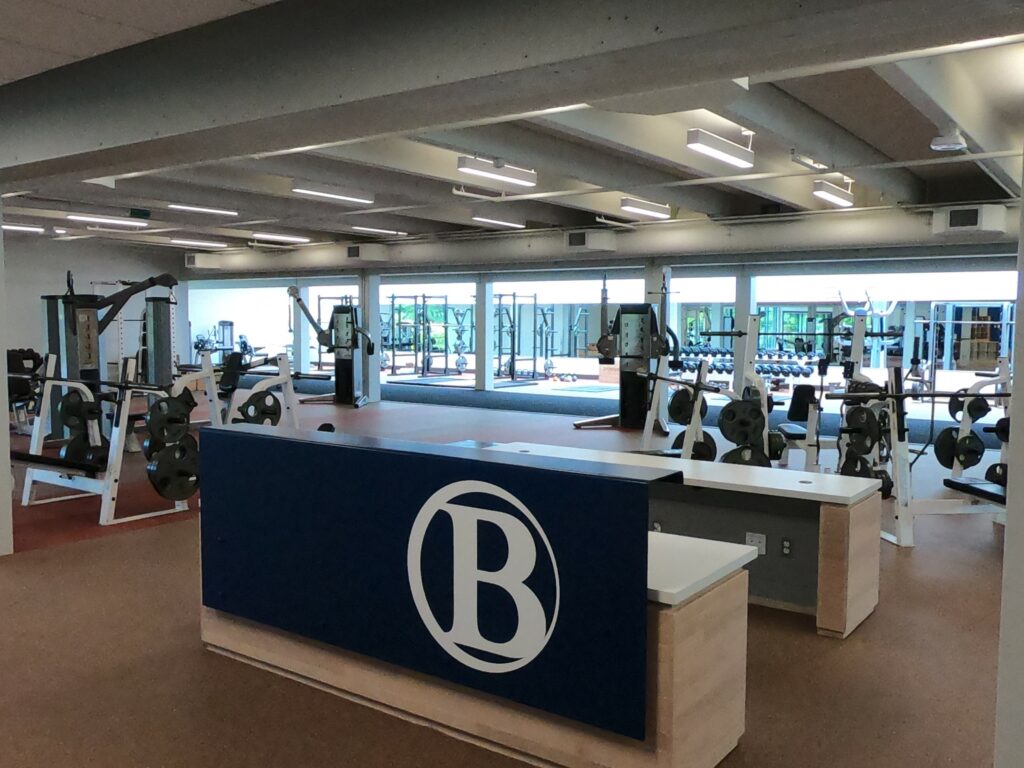 Indoor Turf training space: sleds, boxes, medicine balls, agility tools
Queenax Functional Fitness Training Space
Free Weights, Weight Machines, Squat Racks, Olympic Platforms, Bench Presses
Cardio space: Air Runners, Treadmills, Ellipticals, Rowing Ergometers, Stationary Bikes, Stair Mills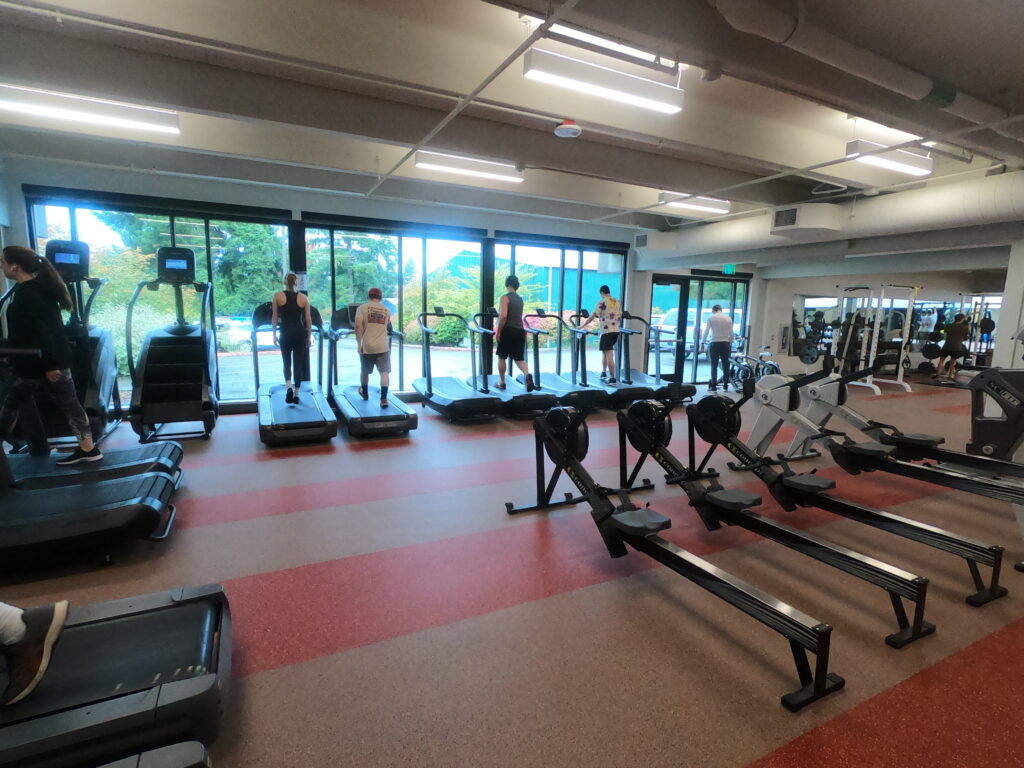 How can I use the BC Fitness Center Lab?
1. Take a PE Life Fitness Course : Instructional Hours scheduled between 8:30am- 2:30pm
2. OPEN ACCESS : Spring Quarter 2022 Hours: Monday, Tuesday, Thursday 3:30pm-7:30pm & Sat 12-3:00pm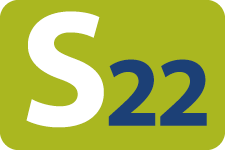 Open access hours are open to students/faculty/staff when PE Lab classes are not in session. A quarterly WC-IF sticker must be purchases each quarter. $30.50 per quarter. Click the Open Access link to see sign up info.
Are there Locker Rooms/Towels? There are full size locker rooms and single occupancy locker rooms. Shower and hand towels are provided in the Fitness Center Lab.
Complete details provided in Canvas OPEN ACCESS site and Orientation information once sign up is processed.
If you are passionate about personal fitness and have a desire to help others, you may want to explore the Personal Fitness Trainer (PFT) certificate. Talk with a trainer on your next visit about how they can help you or learn more about how you can get involved in the PFT program yourself. You can also learn more by visiting the Personal Fitness page or reaching out to our staff!
Faculty and Staff have many opportunities to access the Fitness Center, wellness activities, and staff only classes. Faculty and Staff can register to use the Fitness Center for $30.50 per quarter through the Open Access Sign Up (see link under Open Access above). New equipment and locker rooms included. Please check out the Faculty and Staff Wellness page for other resources.
Last Updated April 5, 2022